We're looking for young people who are passionate about STEM to become our Young Ambassadors for 2023 – 2024.
EXTENDED CLOSING DATE – 12th March 2023
Our Young Ambassadors take part in a variety of exciting activities, including – conducting interviews with professionals and unboxing a variety of amazing items for our YouTube channel, visiting wonderful places to review them, being guests at some of our events and much more.
It is an opportunity that will look great on your CV.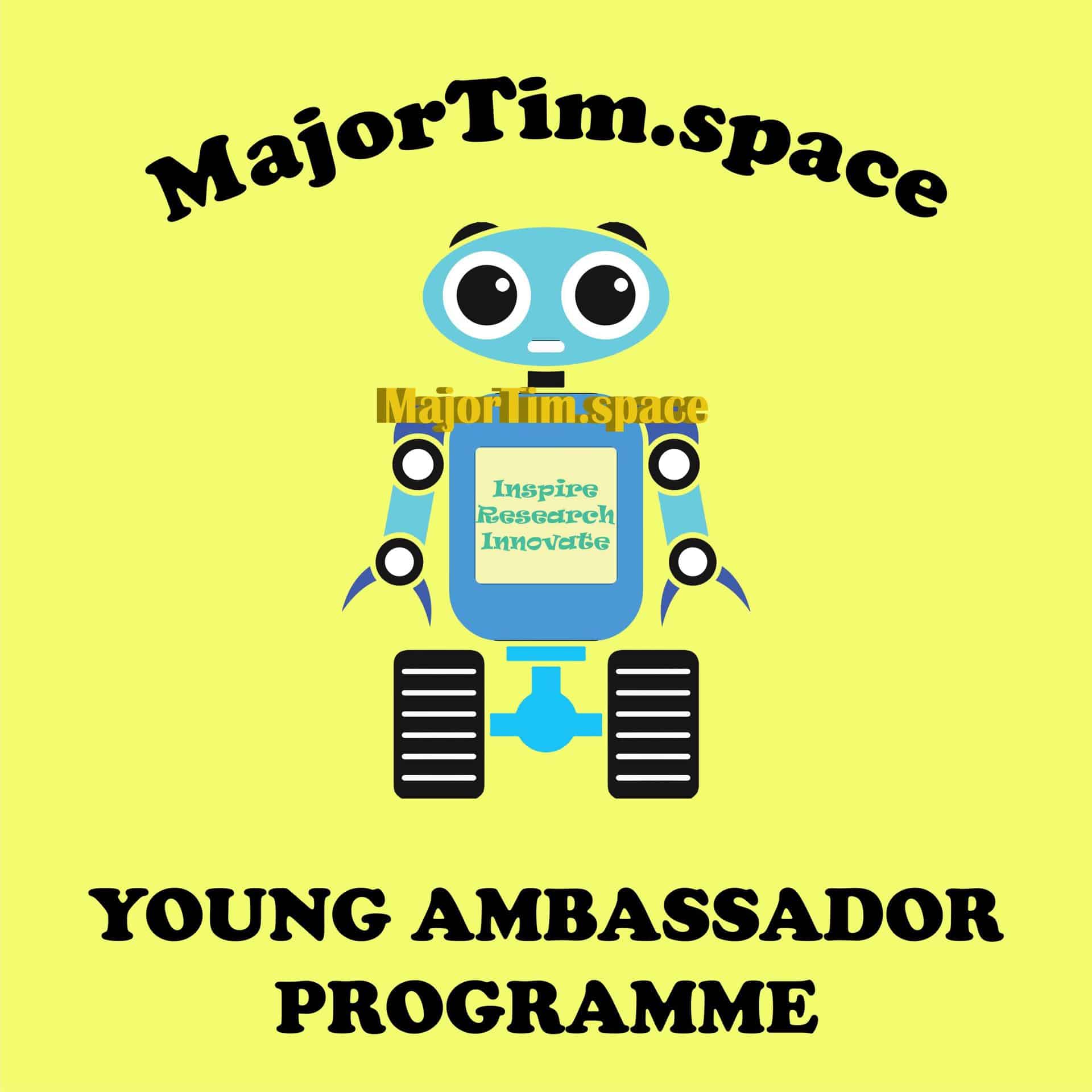 If selected, you will be an Ambassador for one year after which we will elect a new group.
There are three age categories – updated for 2023 – 2024
7-9 years
10-11 years
12-14 years
All entrants will automatically be also judged for our 'STEM for Her Ambassador'
or 'STEM for Him Ambassador' categories.
Each ambassador will receive a t.shirt stating their title.
The Young Ambassadors have fortnightly meetings with the CEO/founder of MajorTim.space, Amelia Jane Piper. Each meeting has a different speaker or activity.
Plus, the following year when we welcome our new ambassadors, you will help present and pass on the roles – sharing your tips and advice.
View some of the Young Ambassador Programme interviews, unboxings and more here –
The judges –
Herb Baker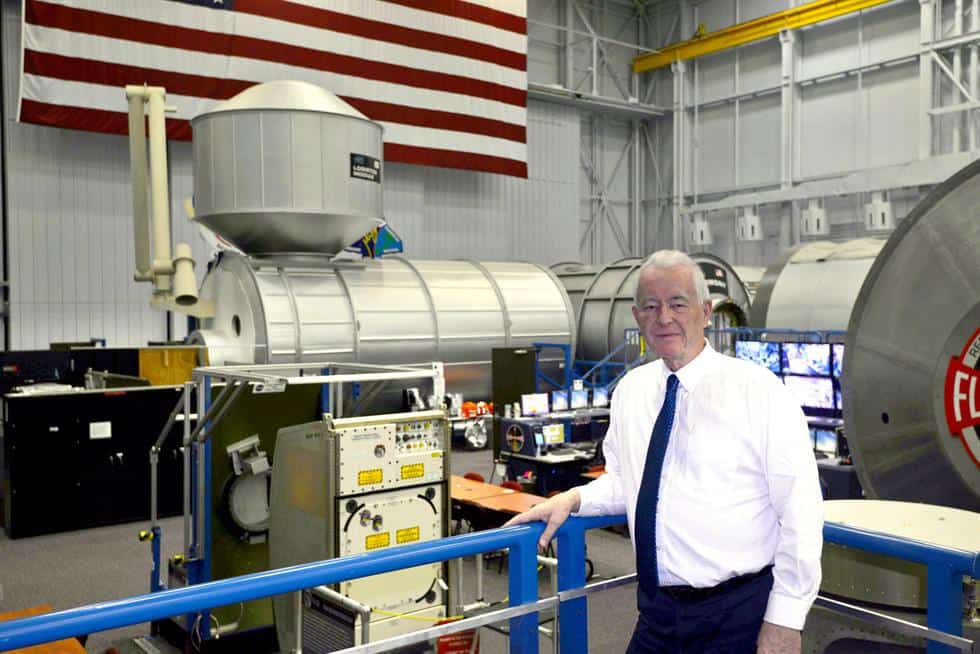 Patron of MajorTim.space.
Herb recently retired from NASA after 42 years at JSC, KSC & NASA Headquarters having worked in the Space Shuttle, Space Station & Orion program offices and managing the business office supporting Flight Operations.
He is currently on the Board of Directors for the JSC NASA Alumni League and volunteers at Space Center Houston.
Steve Sherman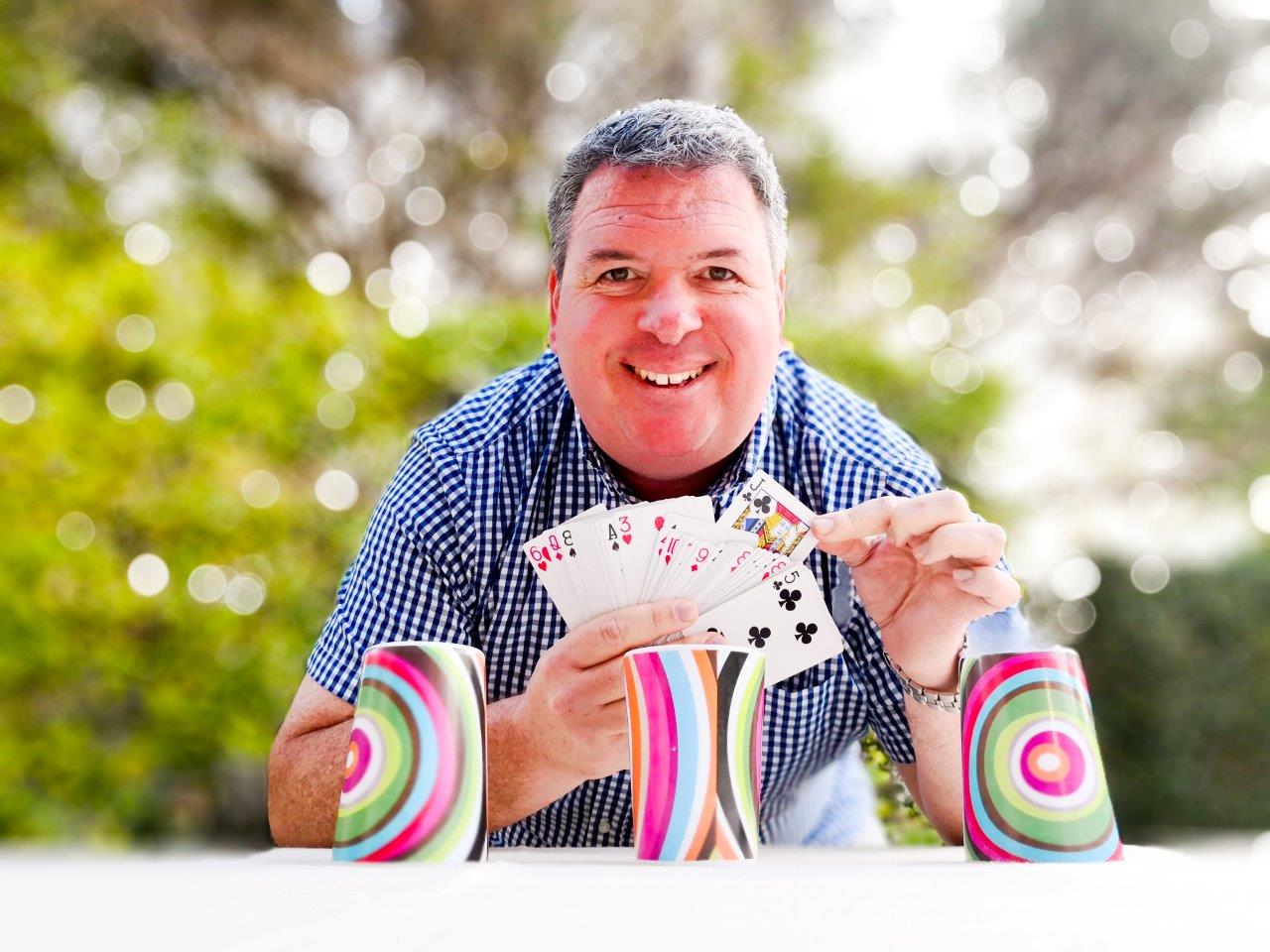 Steve is the Chief Imagination Officer of a STEAM-based NGO in South Africa called Living Maths.
He teaches approximately 4500 students weekly in schools around Cape Town as well as the world.
Steve is passionate about sharing knowledge and empowering young people.
Sue Nelson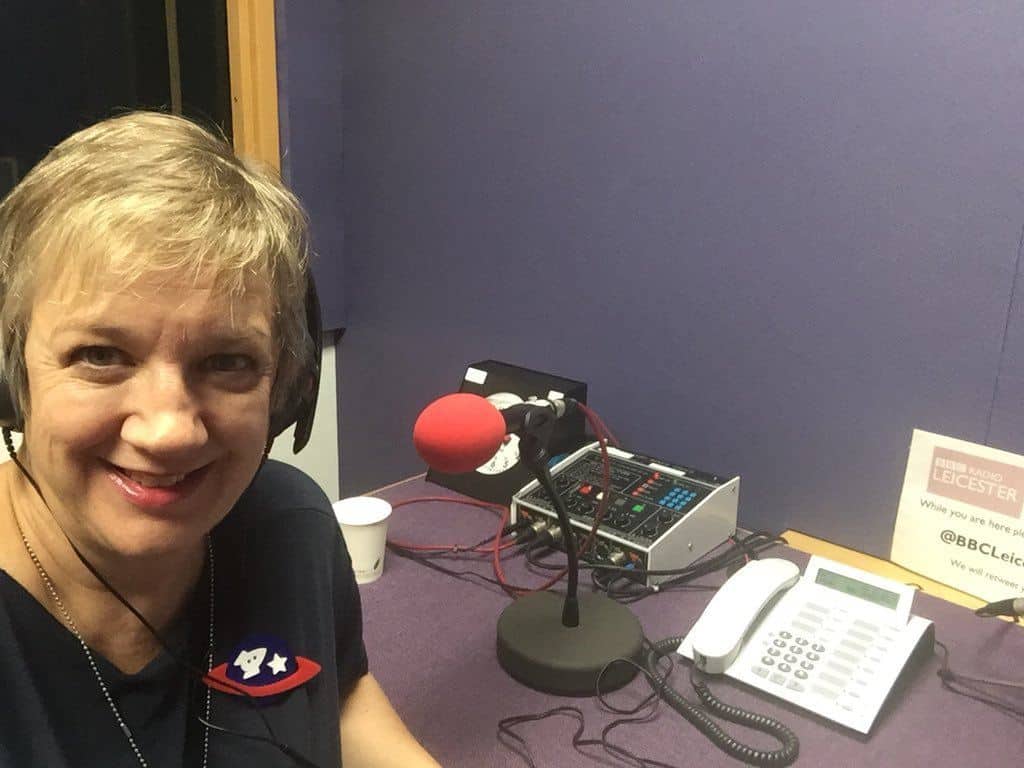 Sue is an award winning radio producer, science journalist and former BBC TV science/environment correspondent.
She is also the author of – Wally Funk's Race for Space: The Extraordinary Story of a Female Aviation Pioneer.
Amelia Jane Piper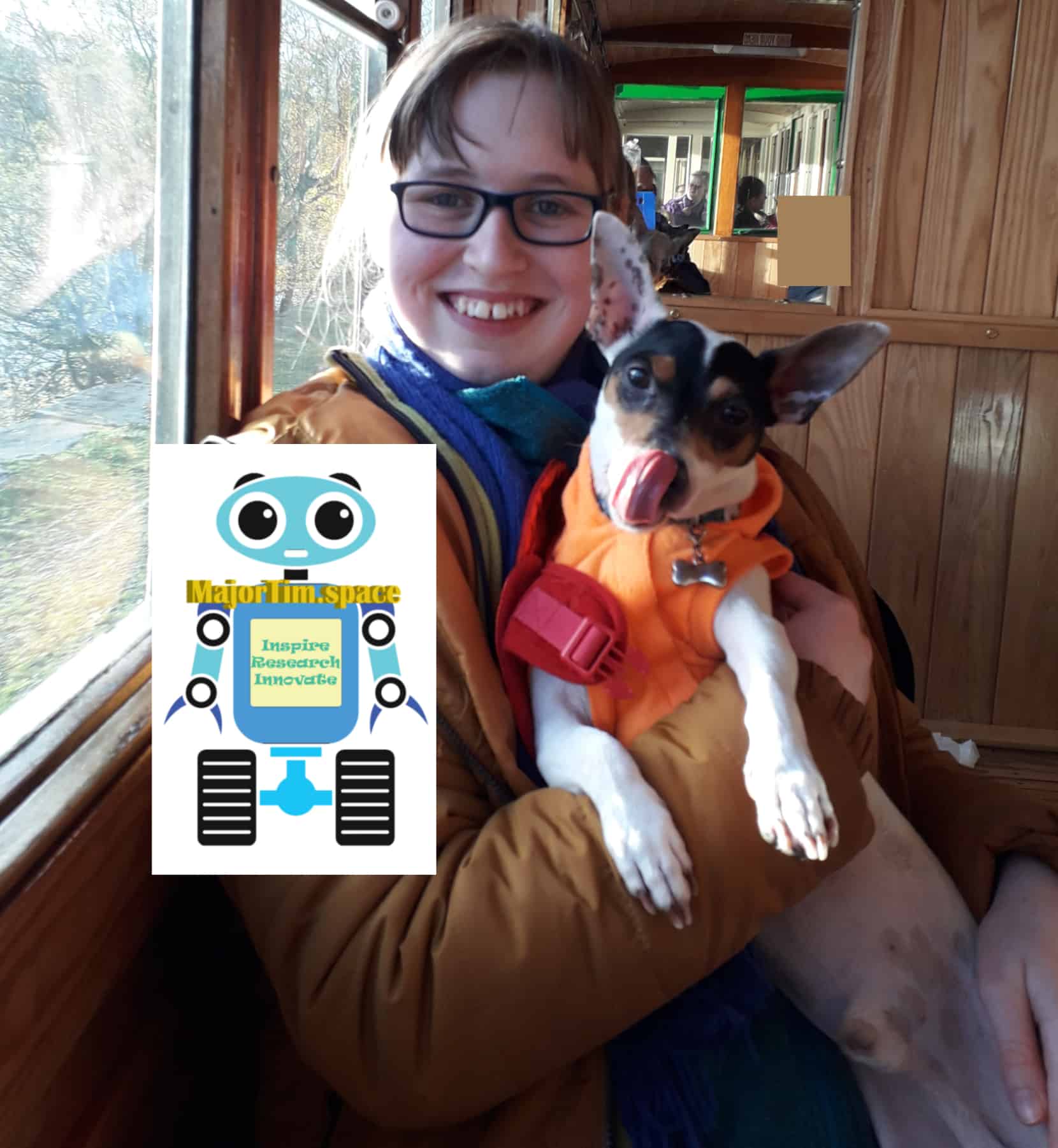 CEO/Founder/manager of MajorTim.space.
Amelia is a public speaker, science communicator, photographer, Podcaster, coder, video editor and graphics designer.
A third year degree student studying Earth Science bsc.
She won the title of 'UKSEDS Outreach Ambassador of the Year' in 2020 and 2022 in recognition of her voluntary non-profit work.
ENTRANTS MUST BE UK RESIDENTS ONLY.
You must be at least 7 and no older than 14 on the date entries close –


10th February 2023
Here is the timeline of dates –
28th November 2022 – Applications open
EXTENDED 12th March 2023 – Applications close
Date to be announced – Virtual Awards Ceremony
Time to be confirmed – we will email all entrants beforehand to confirm details
In the application form you will need to answer all questions and provide a valid phone number along with email address. (this must belong to your parents/guardians).
In the final box you need to provide a link to a video – in which you explain why you would like to be an Ambassador.
Instructions for how to upload your video are included in the application form.
We look forward to receiving your entry!
The Application Period has now ended.
Terms and Conditions
Eligibility: Open to UK residents (England, Scotland, Wales and Northern Ireland) aged 7 – 14.
Entries: Only one entry per person. All additional entries will be disqualified.
There is no cash or alternative prizes, in whole or part.
The titles are not transferable and cannot be resold.
Copyright: By entering the competition, each entrant grants the Promoter a world-wide, perpetual, royalty free, sub-licensable right and licence to use reproduce, modify, adapt, publish or display (in whole or in part) any intellectual property contained in the content of their entry, without royalty, payment or other compensation. Each Entrant agrees not to assert any moral rights in relation to such use and warrants that they have full authority to grant such rights.
Videos accompanying the application must be set to unlisted –
if made public, the entry will be disqualified.
Judges will not enter any conversation about judging and all decisions are final.
Any personal information that entrants share will be kept secure and only used in line with these terms and conditions.
By entering the promotion, entrants agree that their information may be used to administer the competition and winners consent to give their name for winners promotional material.
By submitting the application you are granting photo/video consent for your child.