MY ROLE MODELS ARE……..
HELEN SHARMAN!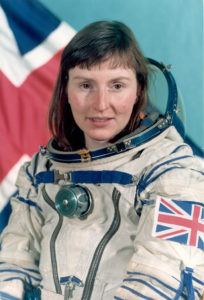 Helen Patricia Sharman is a British Chemist who became the first British astronaut and the first woman to visit the Mir space station in 1991!
Sharman was born in Grenoside, Sheffield on the 30th May 1963.

Project Juno
After responding to a radio advertisement asking for applicants to be astronauts for a mission to the Mir Space Station, Helen Sharman was selected for the mission live on ITV, on 25th of November 1989, ahead of nearly 13,000  other applicants.
Before launch, Sharman spent 18 months in intensive flight training in Star City.
KATHERINE JOHNSON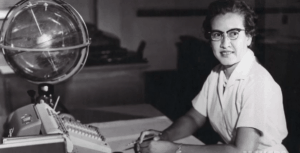 Katherine Johnson is a former NASA mathematician.
Born on August 26, 1918 in White Sulphur Springs, West Virginia, Johnson began her career in 1953 at the National Advisory Committee for Aeronautics (NACA), the agency that preceded NASA, one of a number of African-American women hired to work as "computers" in what was then their Guidance and Navigation Department.

Career
Working at NASA Langley Research Center  from 1953 until her retirement in 1986, Johnson made critical technical contributions which included, calculating the trajectory of the 1961 flight of Alan Shepard, the first American in space.
She also played a crucial role in verifying the calculations made by early electronic computers of John Glenn's 1962 launch to orbit and the 1969 Apollo 11 trajectory to the moon.
Johnson worked on the Space Shuttle Program and the Earth Resources Satellite and encouraged students to pursue careers in STEM (science, technology engineering and mathematics).