The MajorTim.space 2021 – 2022 Young Ambassadors battled it out for The Great STEMsational Bake off Champion title by baking and designing exceptionally STEMtastic cakes!
The competition was judged by Andrew Smyth –
Finalist of The Great British Bake Off in 2016.
He works at Rolls-Royce – researching Future Aircraft Concepts.
The Awards Ceremony event was hosted by our CEO/founder, Amelia Jane Piper.
During the event each Young Ambassador presented their recipe and STEM cake design to Andrew Smyth (judge) – later on Abi Paine from The Wildlife Trusts delivered a fascinating talk.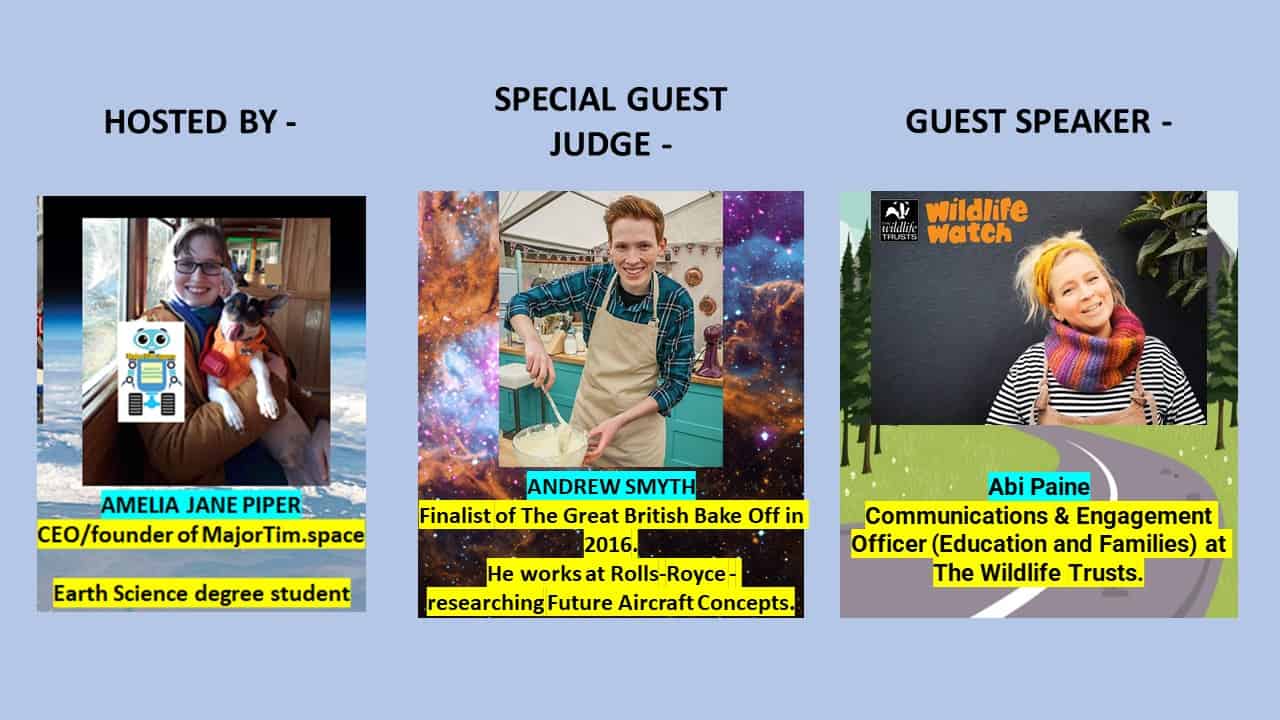 1st Place – The Great STEMsational Bake off Champion
Tom Jones – Honorary Young Ambassador
Name – Tom's Gluten Free Underwater Surprise Cake
This slideshow requires JavaScript.
2nd Place
Myle Ali Faraz – 7-9 Young Ambassador
Name – Myle's Double Choco Neutron Star Sensation Cake
This slideshow requires JavaScript.
3rd Place
Emily Penman – 13-14 Young Ambassador
Name – Emily's Volcano Cake
This slideshow requires JavaScript.
4th Place
Seren Shaw – 10-12 Ambassador
Name – Seren's Bot-mobile Cake
This slideshow requires JavaScript.
Click here to rewatch the MajorTim.space Young Ambassadors – THE GREAT STEMSATIONAL BAKE OFF Awards Ceremony