We had a fantastic time running our drop-in 'Magical Illusions' workshops at Techniquest Glyndwr's Astronomy Club – 1st February 2020.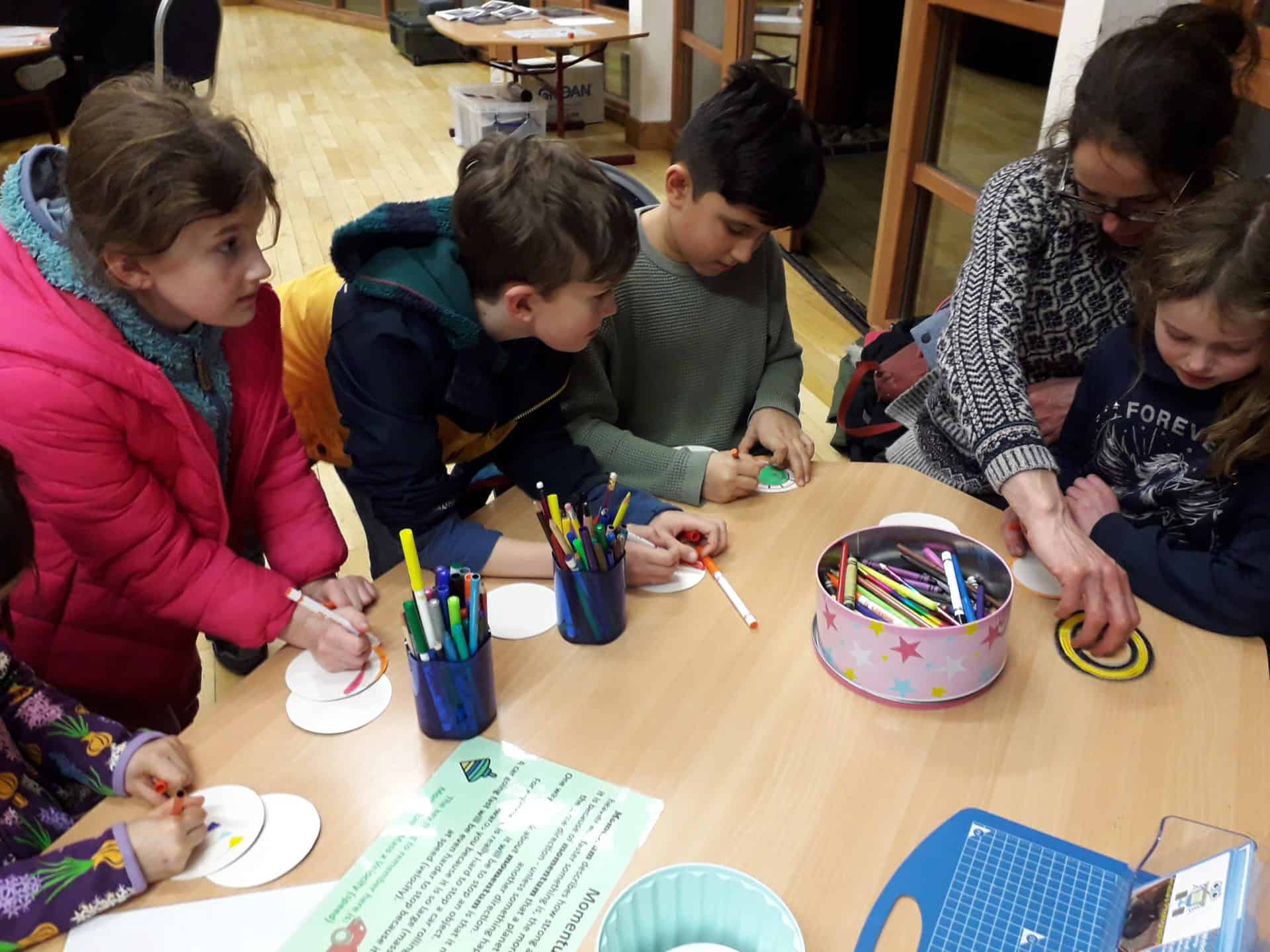 Visitors to our stand made phenomenal STEM Spinning Tops – while learning the science behind them.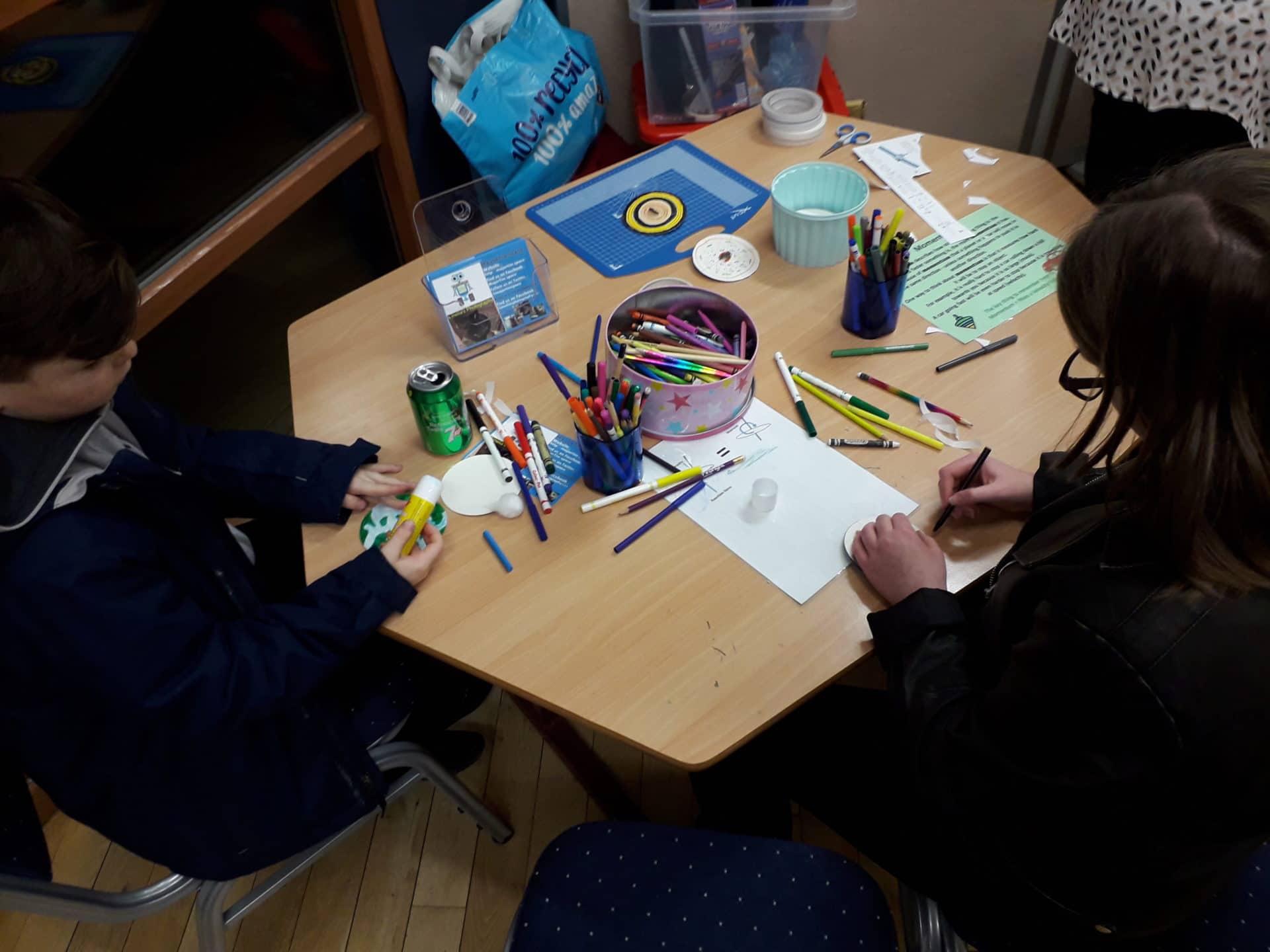 Visitors also had a blast learning about ESA's Rosetta Spacecraft Legacy while make models of Rosetta and Philae in our 'Explore Comet 67P/Churyumov-Gerasimenko with Rosetta' workshops.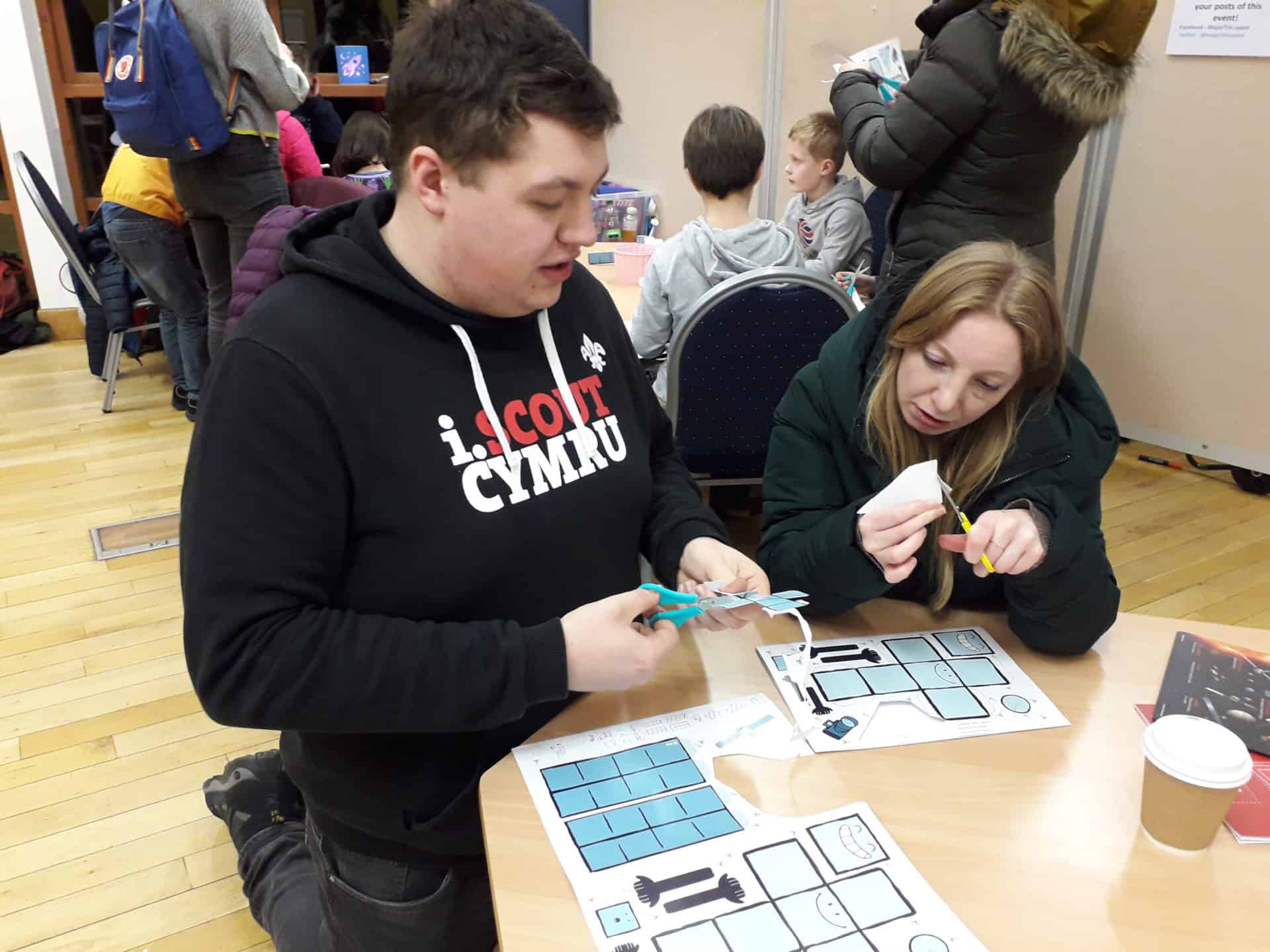 We also took our MajorTim.space Galactic Photo Prop which is always very popular with the visitors.
More photos of visitors with the photo accessory at the end of the article.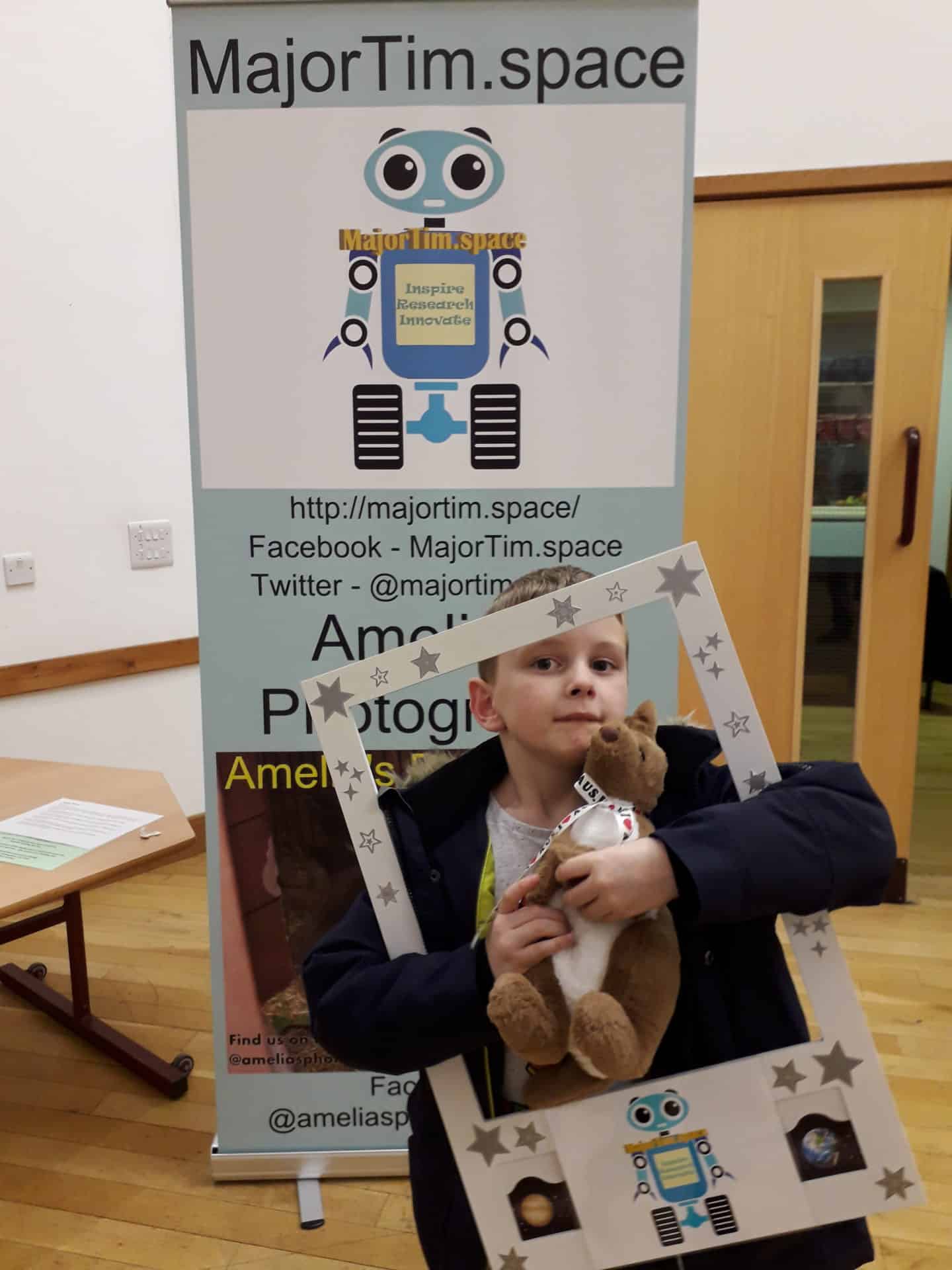 The lucky winner of our raffle was…. Gareth!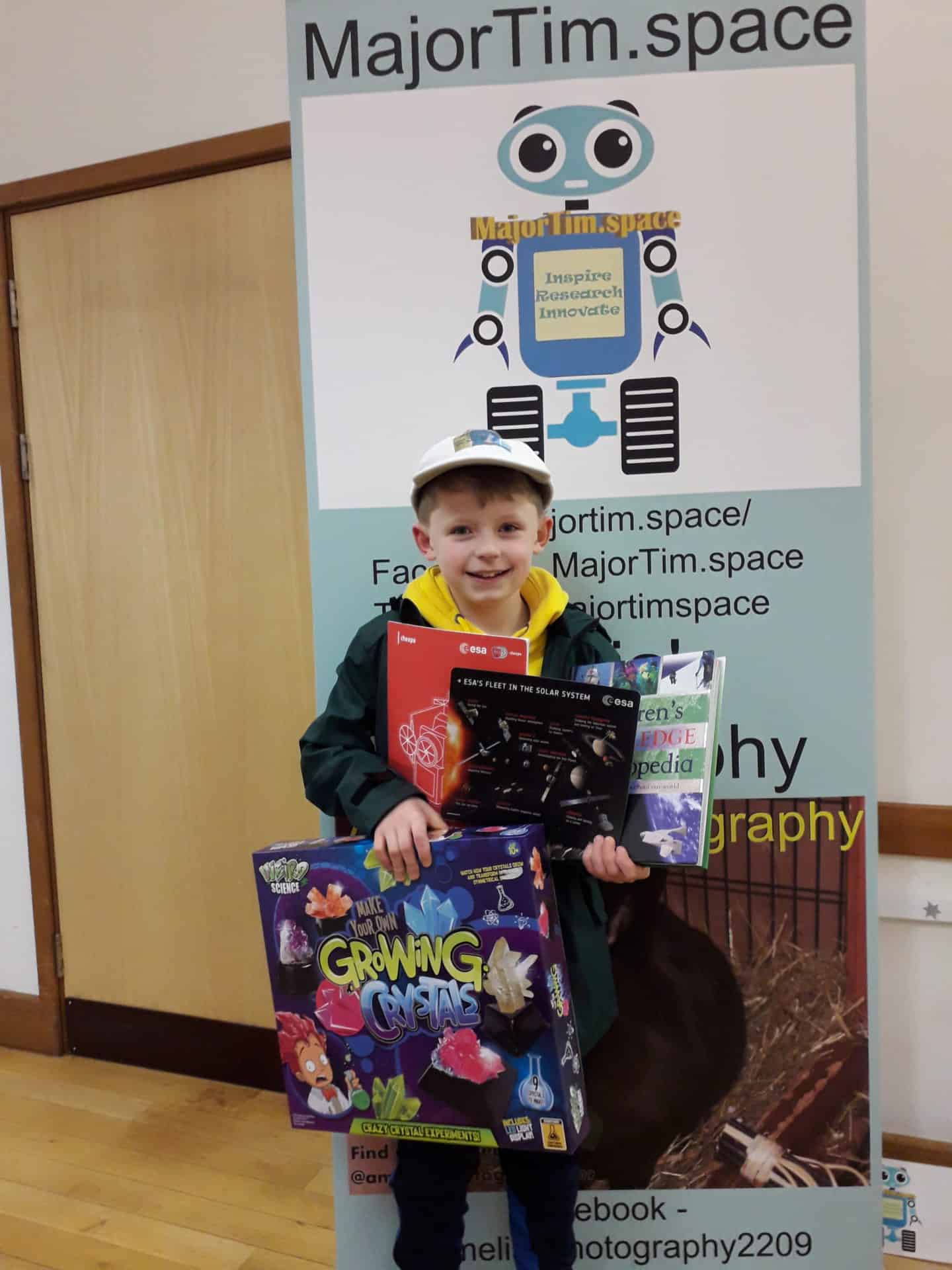 During the event we met Oliver – a future astronaut who wants to be the first person on Mars.
After making a model of the Rosetta Spacecraft and learning about ESA's historic mission during our workshops – he wanted to say hello to his new heroes – Mark McCaughrean (Senior Advisor for Science & Exploration at the European Space Agency) and Dr Matt Taylor (Rosetta Mission Project Scientist) – so he recorded a video for our social media pages.
When we posted the video both Mark and Matt replied with congratulations for the young space explorer – Oliver was absolutely thrilled!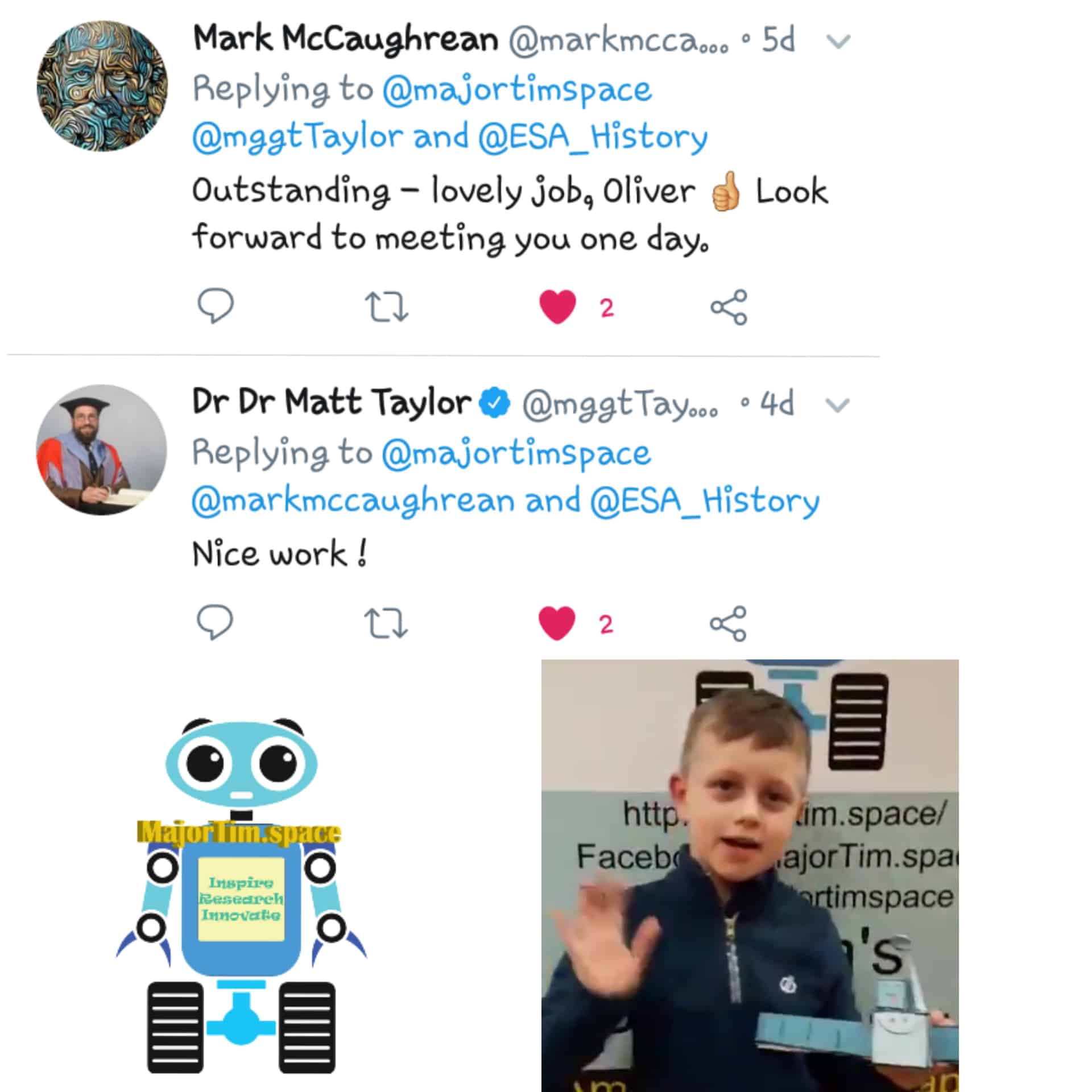 All who visited our stand had a STEMtastic time and we can't wait for the last TQG Astronomy Club of the season – 7th March 2020!
This slideshow requires JavaScript.