On the Apollo 50th Anniversary (20th July 2019) we were running drop-in workshops and a raffle at World Museum, Liverpool's Footprints on the Moon event.
The lucky winner of our raffle was Dulcie Hutchinson age 6.
The prize – A signed copy of Ad Astra: An Illustrated Guide to Leaving the Planet – By Dallas Campbell and the chance to review it for the MajorTim.space blog.
We are absolutely thrilled to publish Dulcie's fantastic review of the book –
HERE IT IS…….
Name: Dulcie May Hutchinson
Age: 6
Book: Ad Astra: an illustrated Guide to leaving the planet by DALLAS CAMPBELL
This is a very interesting book. It tells us all about things in space and how humans have learnt about them. It also describes how we have explored space and what we could do in the future.
It is very exciting and filled with very exciting pictures and photographs.
One of my favourites is the picture of the Universe on page 15. It is so amazing how many stars there are in the Universe. I was very surprised when I saw how many satellites are in orbit around the Earth, I don't know how a rocket would be able to get past them without crashing!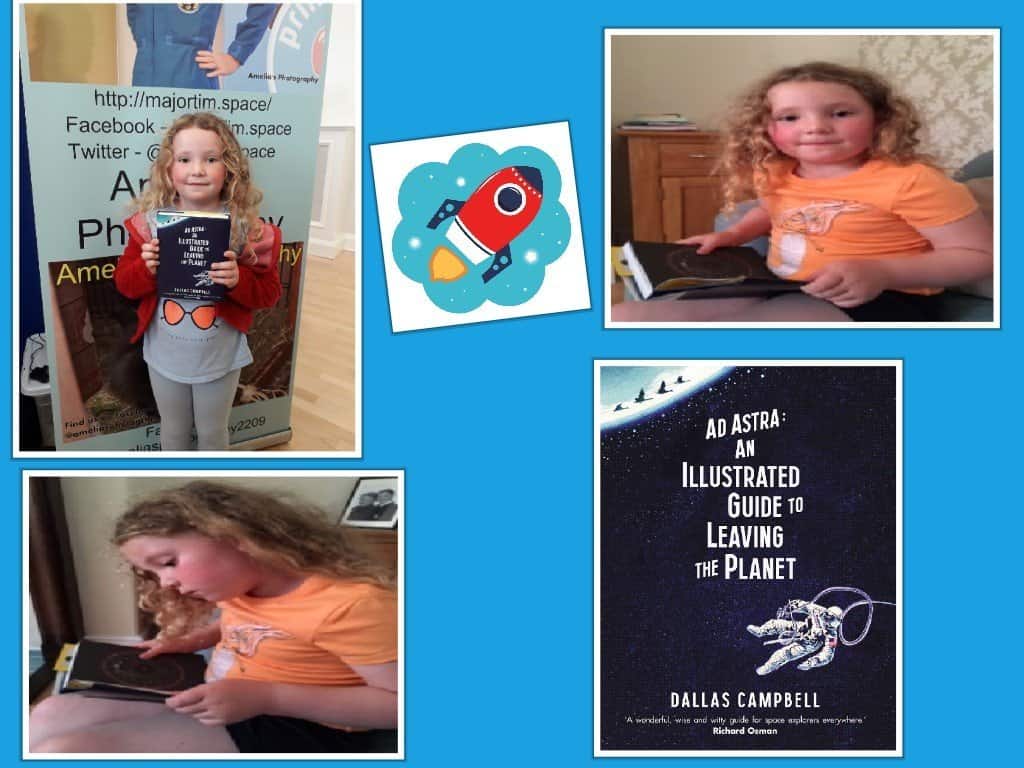 My Dad really likes the first part of the book where there is a lot of history about how humans first thought about the sky above them. This shows that the book is good for people of all ages.
There are some funny stories and some weird ones used to explain things about space, I like the story about the moth who tries to fly to the stars all of his life.
I think that this book is amazing and very interesting.
Everybody would love it!
Dulcie Hutchinson