We had a fantastic time running our drop-in 'Be Mystified – The Forces of Science!' workshops at Penrhyn Bay Summer Fete – 30th June 2019!
The event was held on Asteroid Day – so we celebrated by running our drop-in workshops.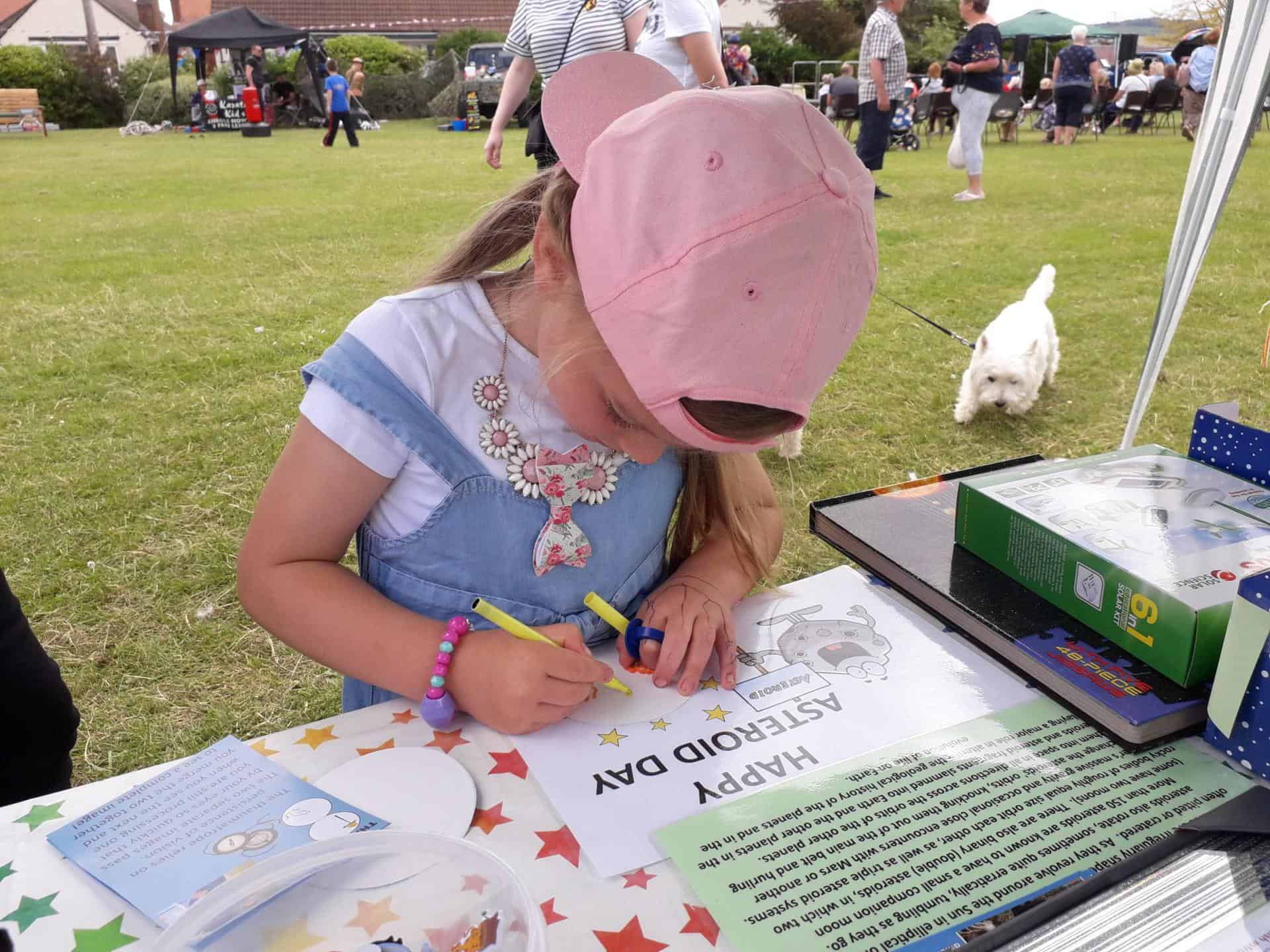 Visitors to our stand made Thaumatropes – while learning the science behind them – which they could take away with them.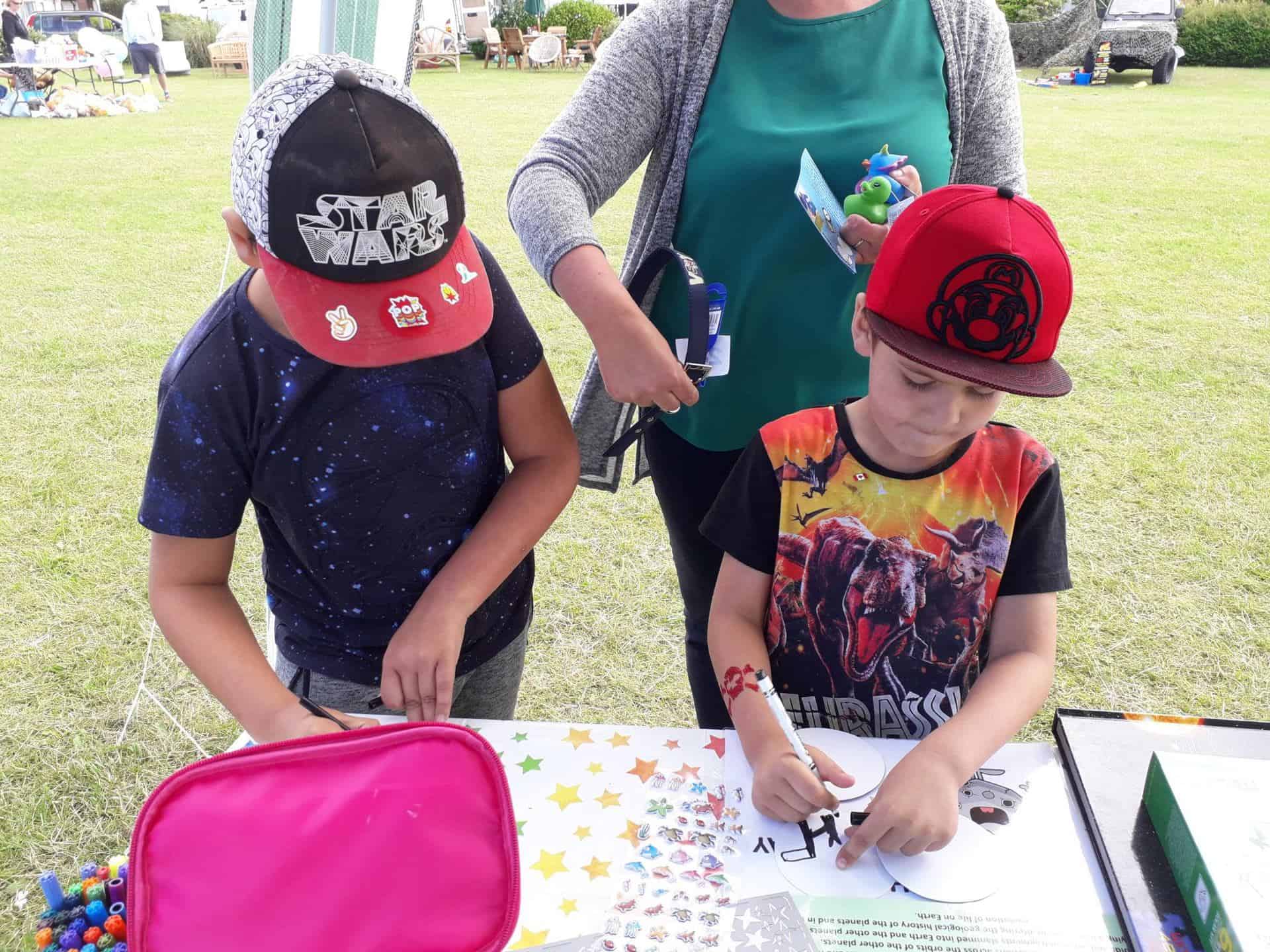 We had some different visitors to our stand because the event was also a Dog Show!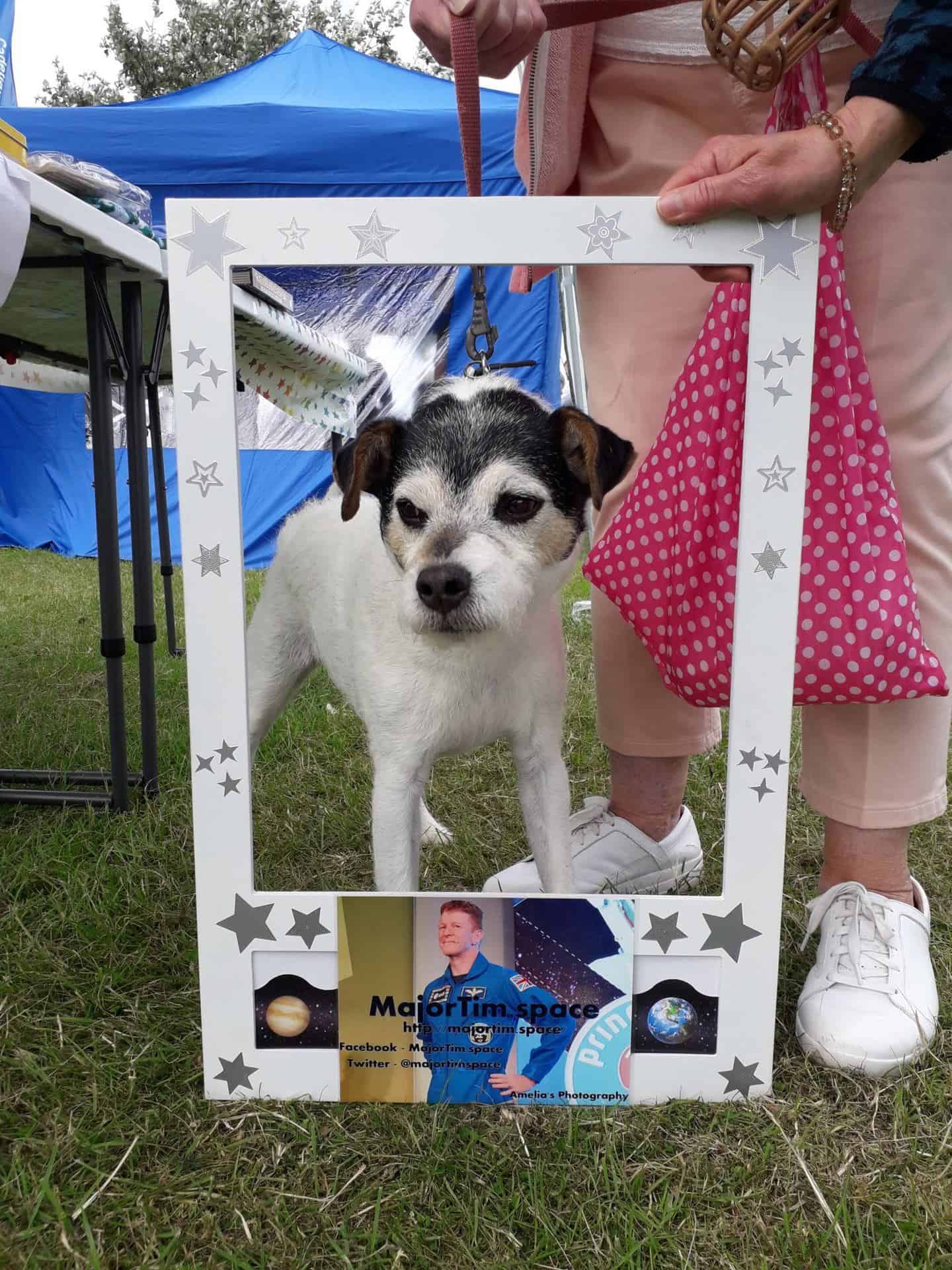 We took our MajorTim.space Galactic Photo Prop which was very popular with the visitors and the dogs!
More photos of visitors with the photo accessory at the end of the article.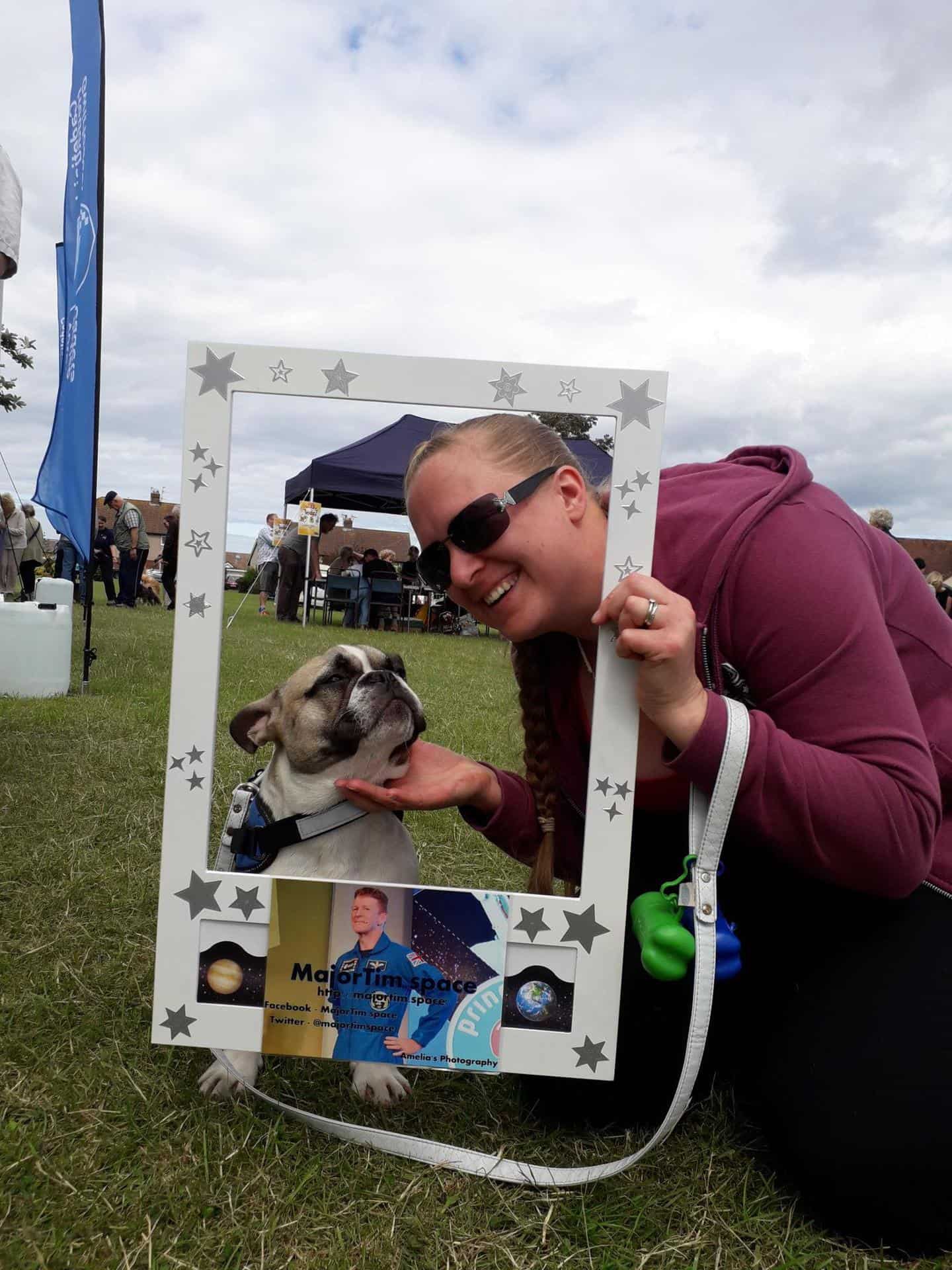 The lucky winner of our raffle was Graham!
The prize was a signed photo of Helen Sharman.
He was thrilled with his prize (below).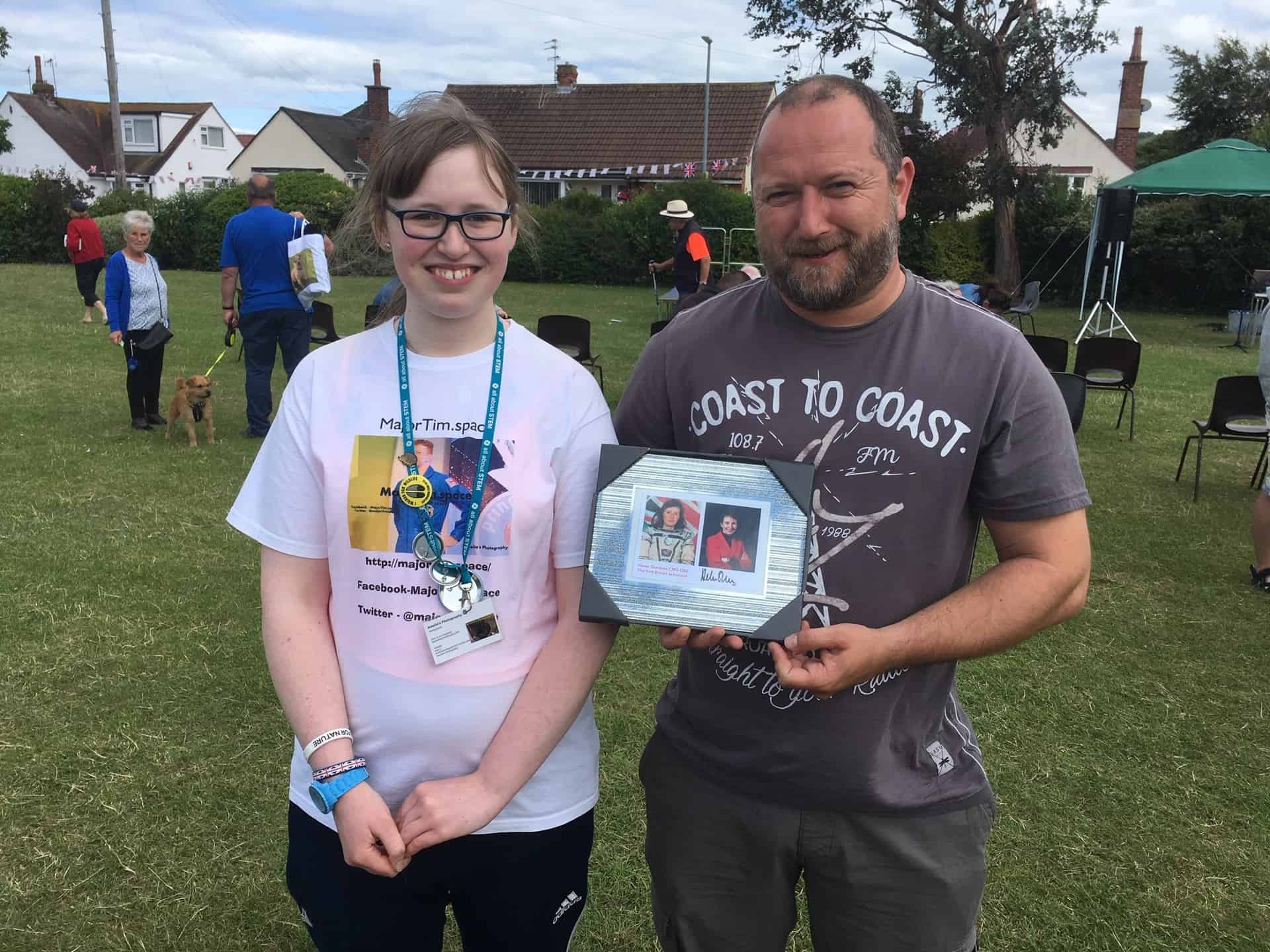 All of the visitors had a STEMtastic time celebrating Asteroid Day 2019 at our stand!

This slideshow requires JavaScript.