28th October 2018 – MajorTim.space held their sold out all day 'Space is the Place'! – Celebrate World Space Week!' workshop in Llandudno, North Wales for young people.
The day consisted of inspiring STEM/space experiments/activities.
The children had the opportunity to see and examine meteorites including a piece of Mars!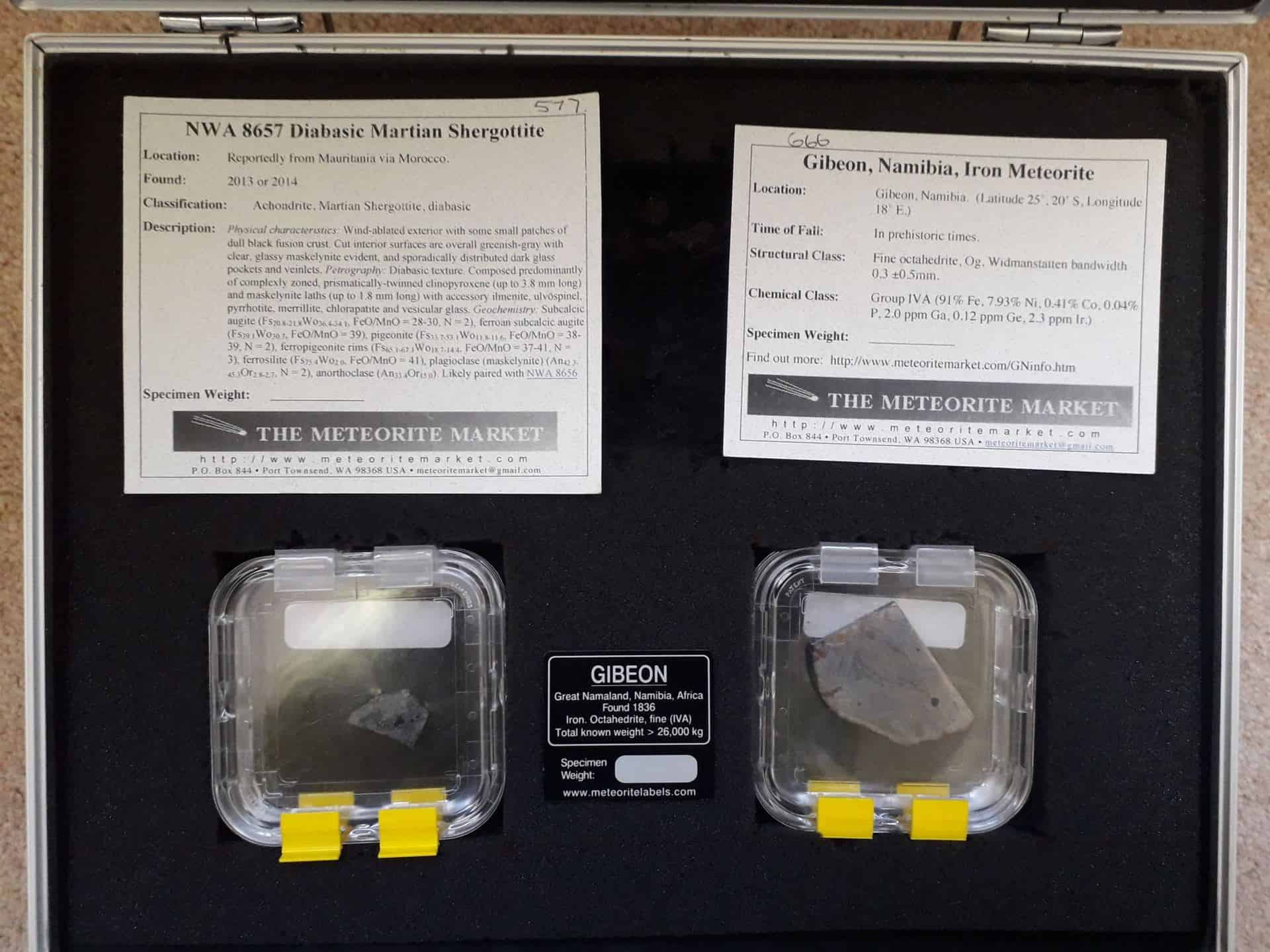 In the afternoon the children had the chance to speak to Dr Jackie Bell (a contestant on the BBC's 'Astronauts: Do You Have What it Takes?' programme) during a live link up.
Jackie gave a fascinating talk with time for q&a, where the participants got to ask their burning space questions.

It was a fun-filled educational day that launched the children into the wonders of our universe.
Catrin Moore (age 8) said "I have really enjoyed the day and I want to come again!"
Amelia Stars (Founder, CEO and manager of MajorTim.space) said "All 12 participants had a fantastic time and the feedback has been tremendous, they had such great questions for Dr Jackie Bell and it was great to see them making new friends. A highlight for me was that most of the children who attended now want to be scientists, engineers and astronauts. It is extremely important that we help young people to discover the wide range of careers available in the STEM fields – help them to open the doors to their futures!"
Here is our official event video –
During the event we held two competitions –
1.  Mars Mission Egg Drop – we tested which participants expensive technical equipment (an egg) would survive the long drop from the probe to the surface of Mars – the winner was………..  Luke!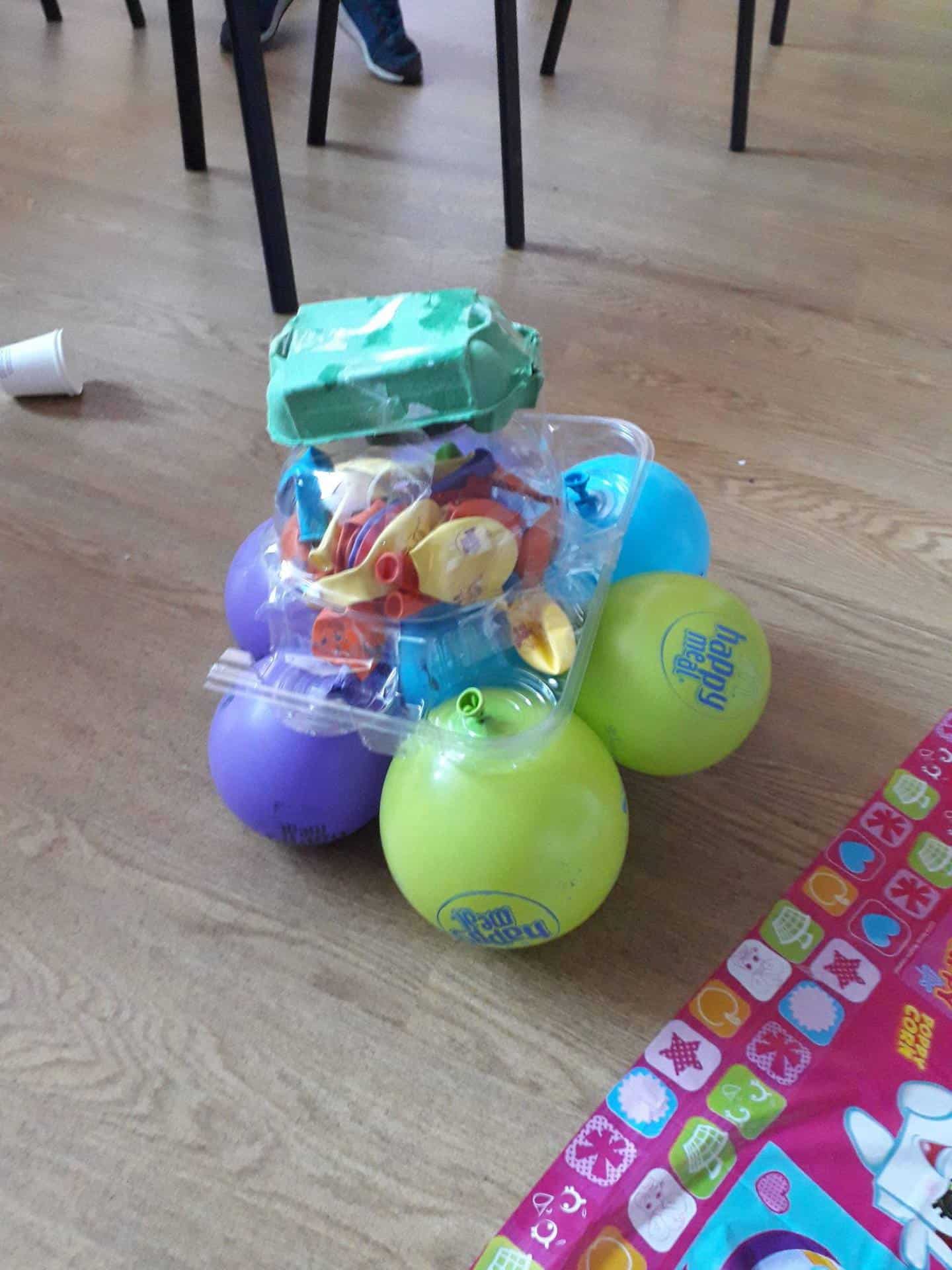 2.  Balloon Cars – we timed every balloon car on our ramp to the finish line and recorded all the times – the fastest balloon car with a time of 1.72 seconds was built by………..  Osian!
The two runner-ups were – Alfie (time – 1.94 seconds) and Luke (time – 2.42 seconds).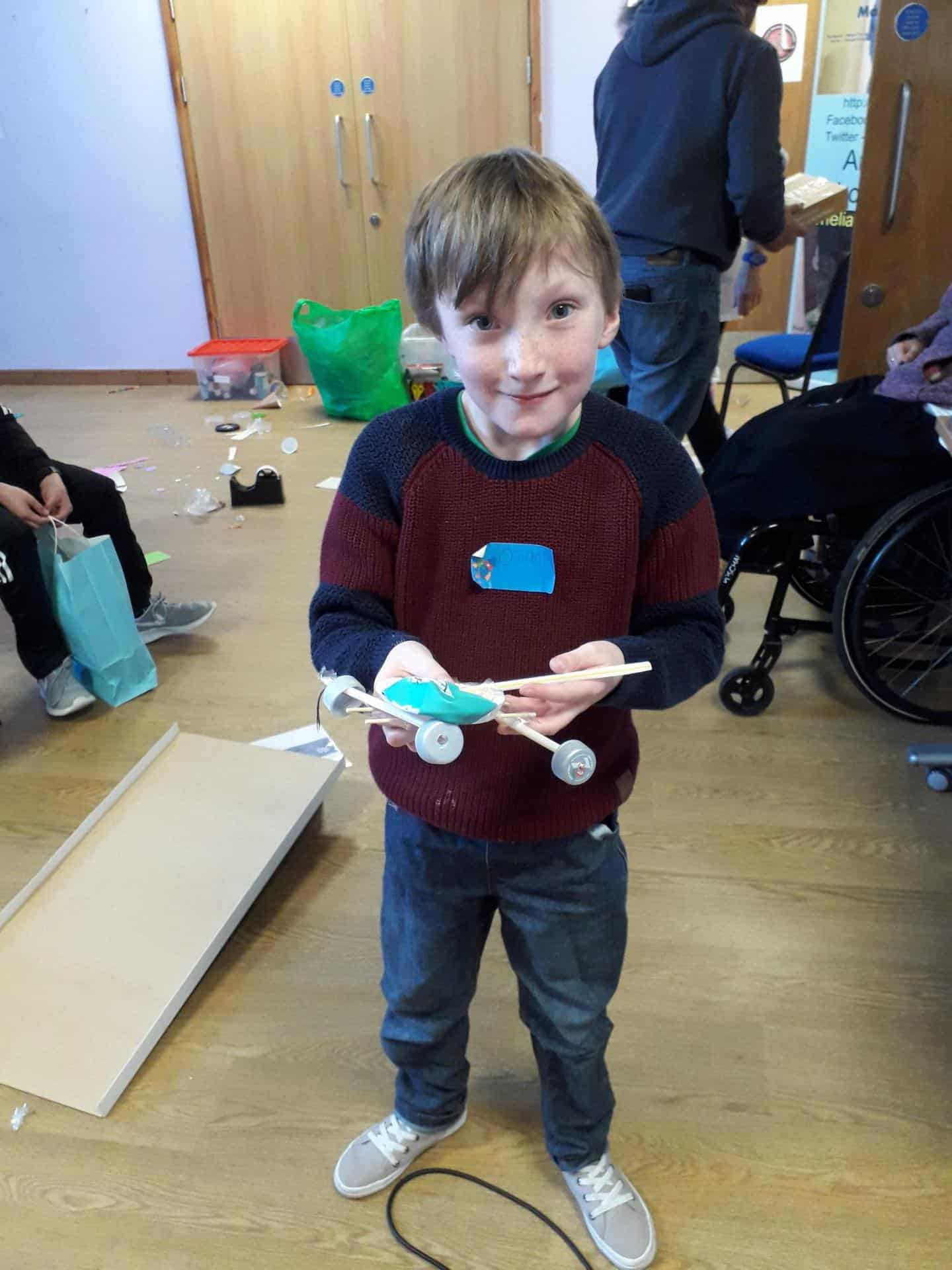 World Space Week is an annual international celebration of all things SPACE, which focuses on science and technology and its role in the past, present and the future of mankind.
The event was a great success and all the children left the workshop inspired!
This slideshow requires JavaScript.
Thanks to Dr Jackie Bell for the fantastic live link up.
Also, to the Llandudno Lions Club for supporting the event and Dallas Campbell for one of the videos that the children viewed.