Our stand at takepART 2020 was a huge success!
We were running our drop-in 'Magical Illusions' workshops, a Galactic Quiz with prizes, friction challenges and the Shooting Star Flying Squad.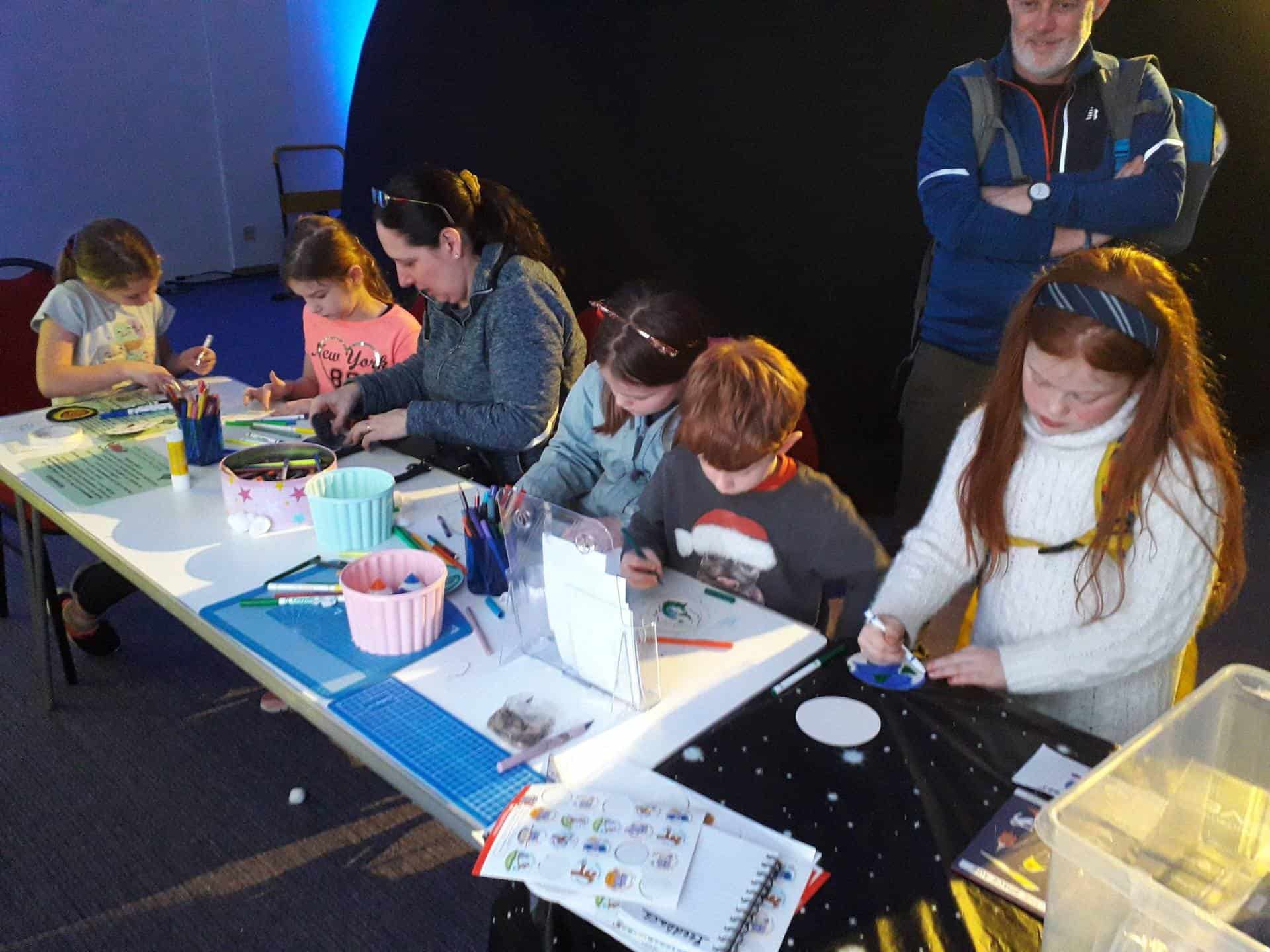 Visitors to our stand made phenomenal STEM Spinning Tops – while learning the science behind them.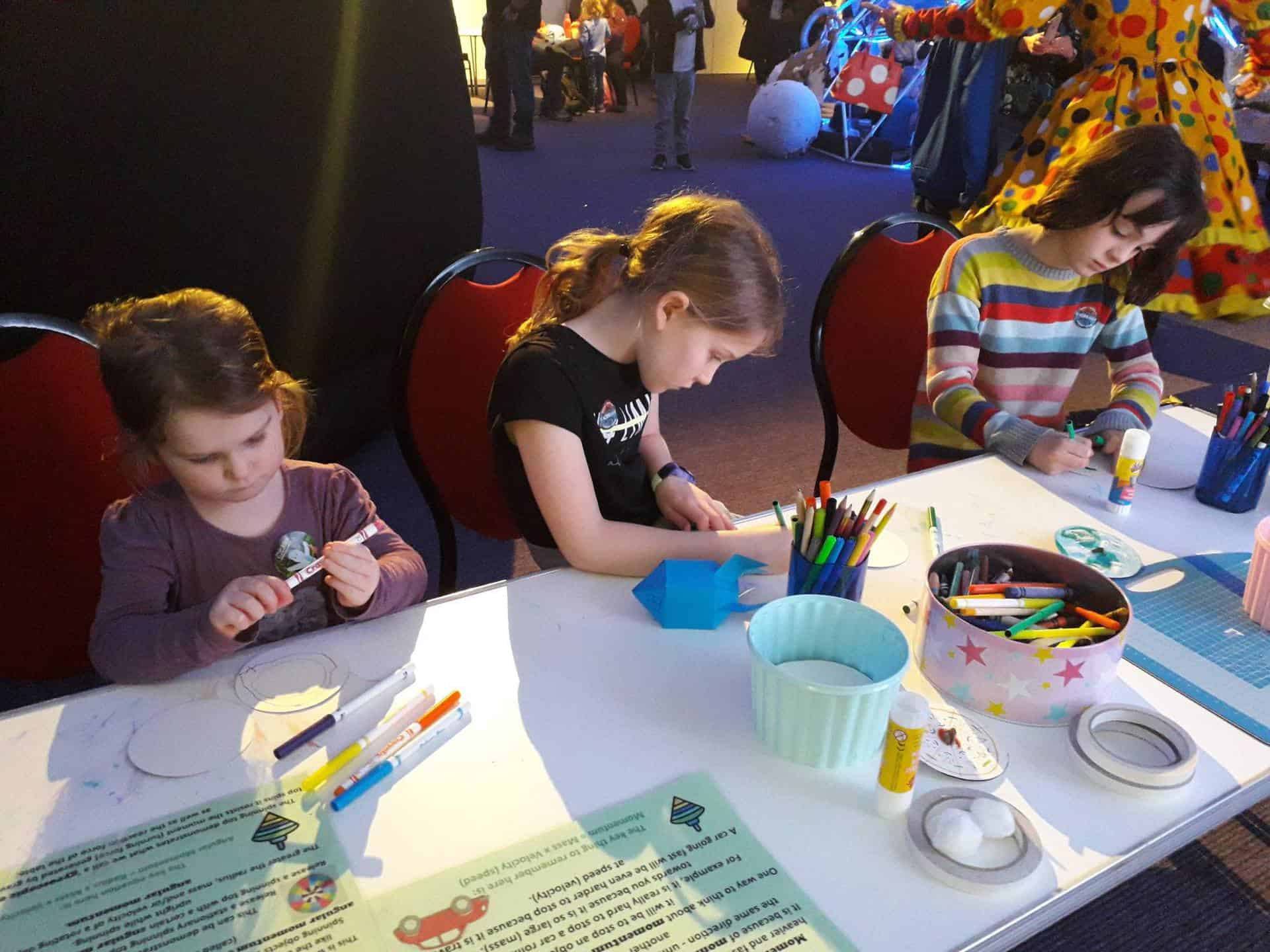 In addition to our STEM Spinning Tops, visitors to our stand also made Hoop Gliders – while learning the science behind them – which they got to take home!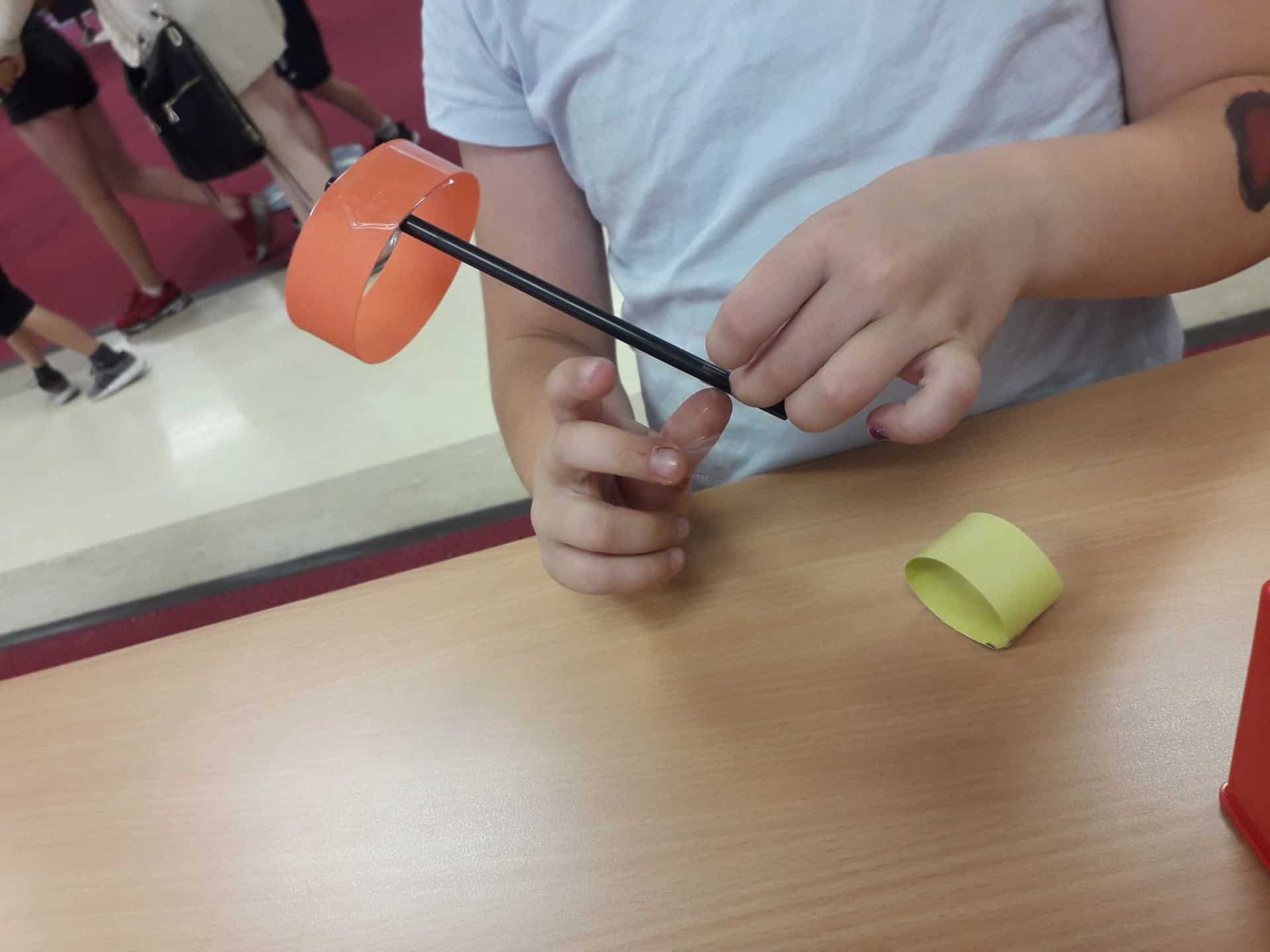 Our Galactic Quiz with prizes was very popular…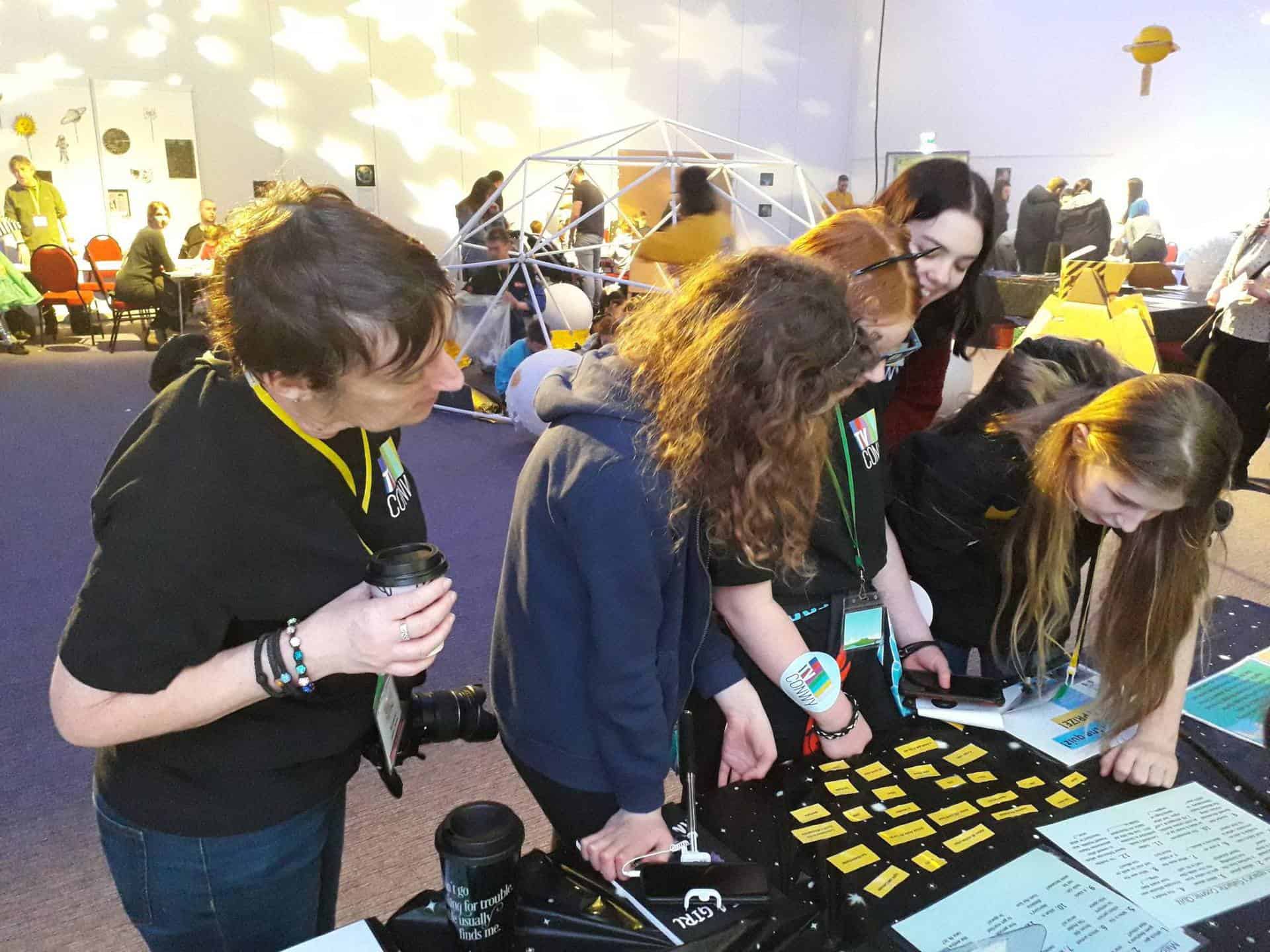 Everyone enjoyed testing themselves with our friction challenges…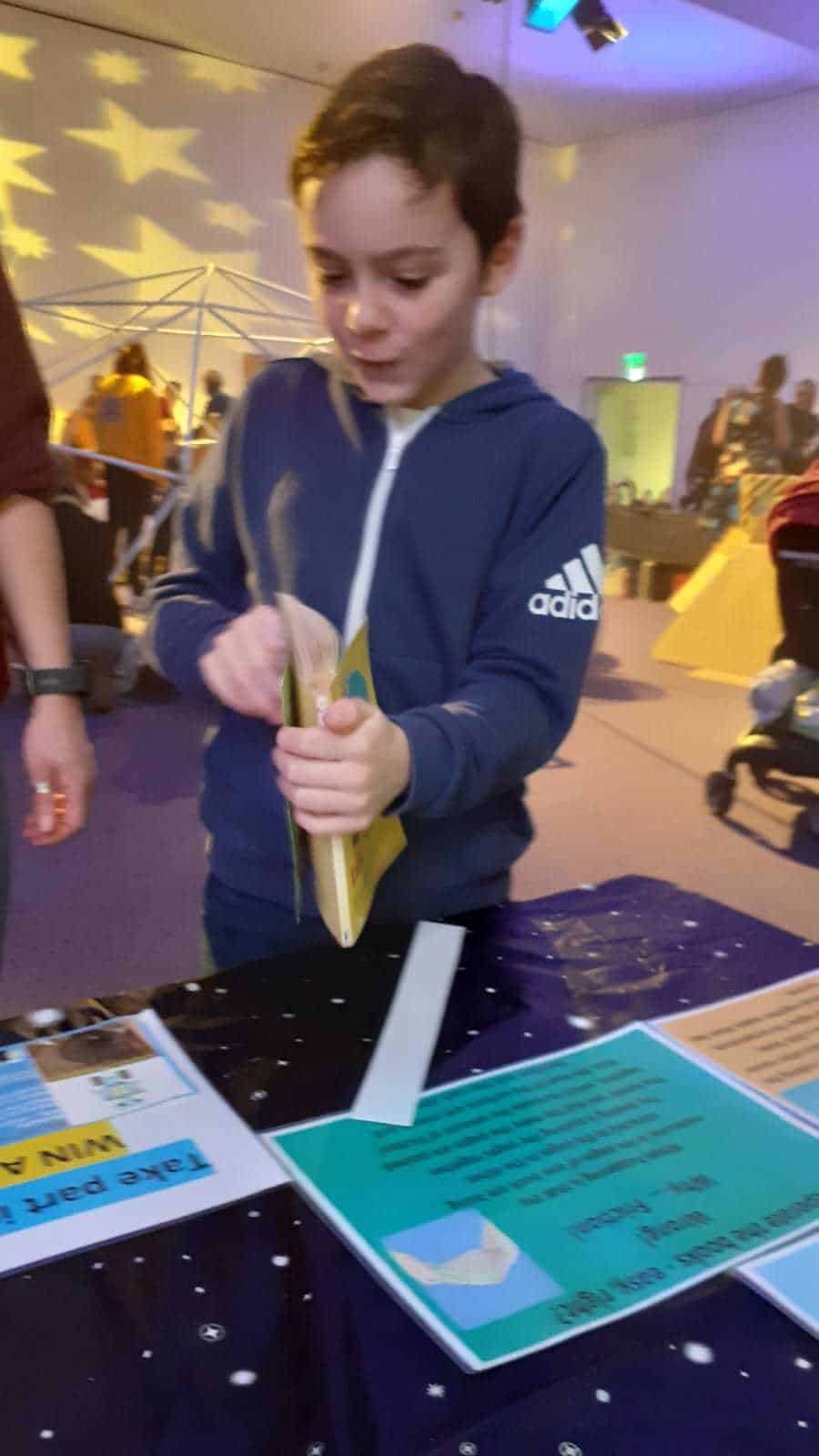 We also took our MajorTim.space Galactic Photo Prop which is always very popular with the visitors.
Now with our new logo….. This was the first public appearance of the prop since we updated it!
More photos of visitors with the photo accessory at the end of the article.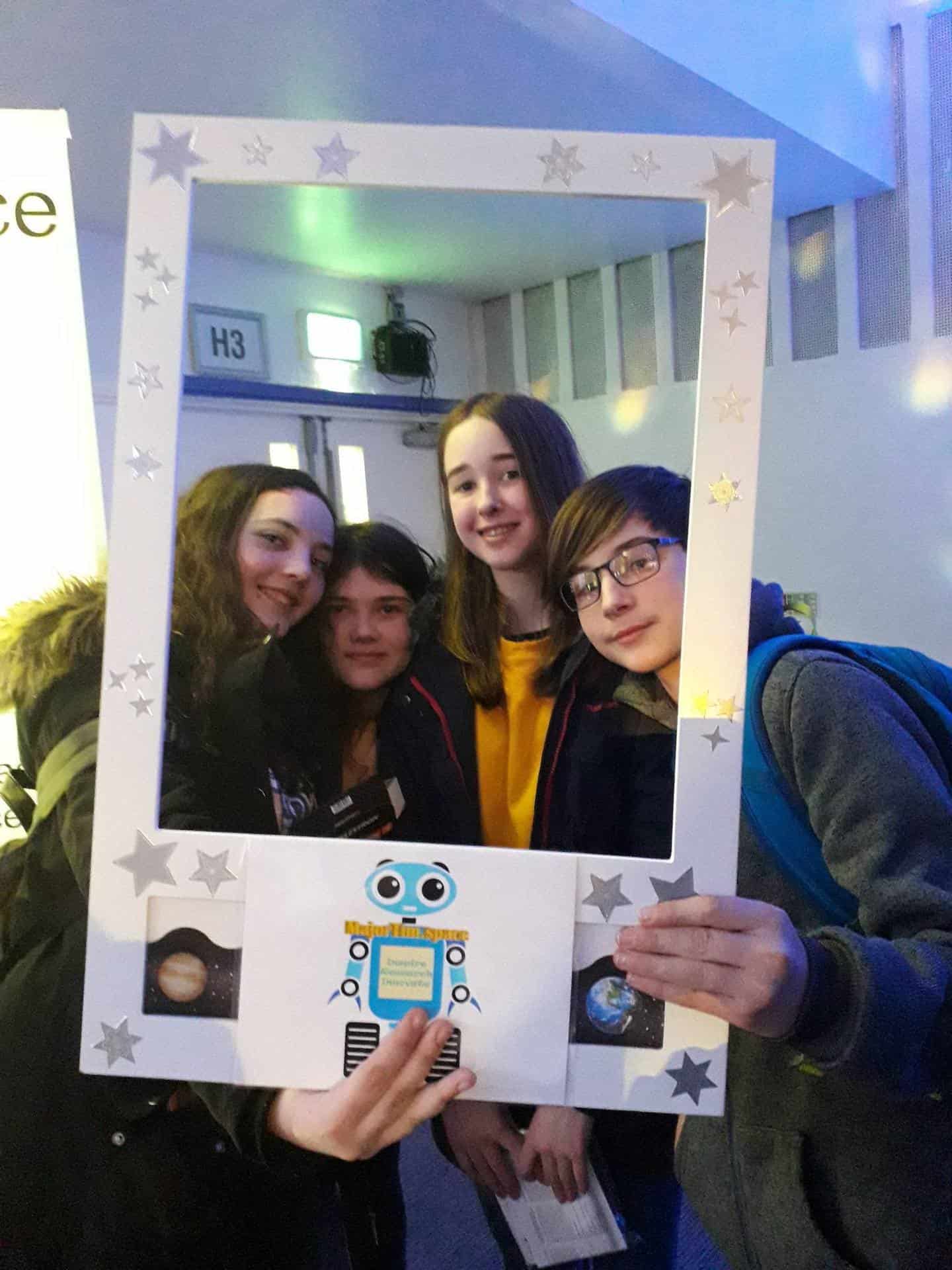 The lucky winner of our raffle was….. Imy Patterson (age 9)!
The prize was a signed photo of astronaut Don Thomas – plus, the chance to record a vlog of her next Space/STEM adventure for our blog – watch this space…
Imy was thrilled with her prize (below).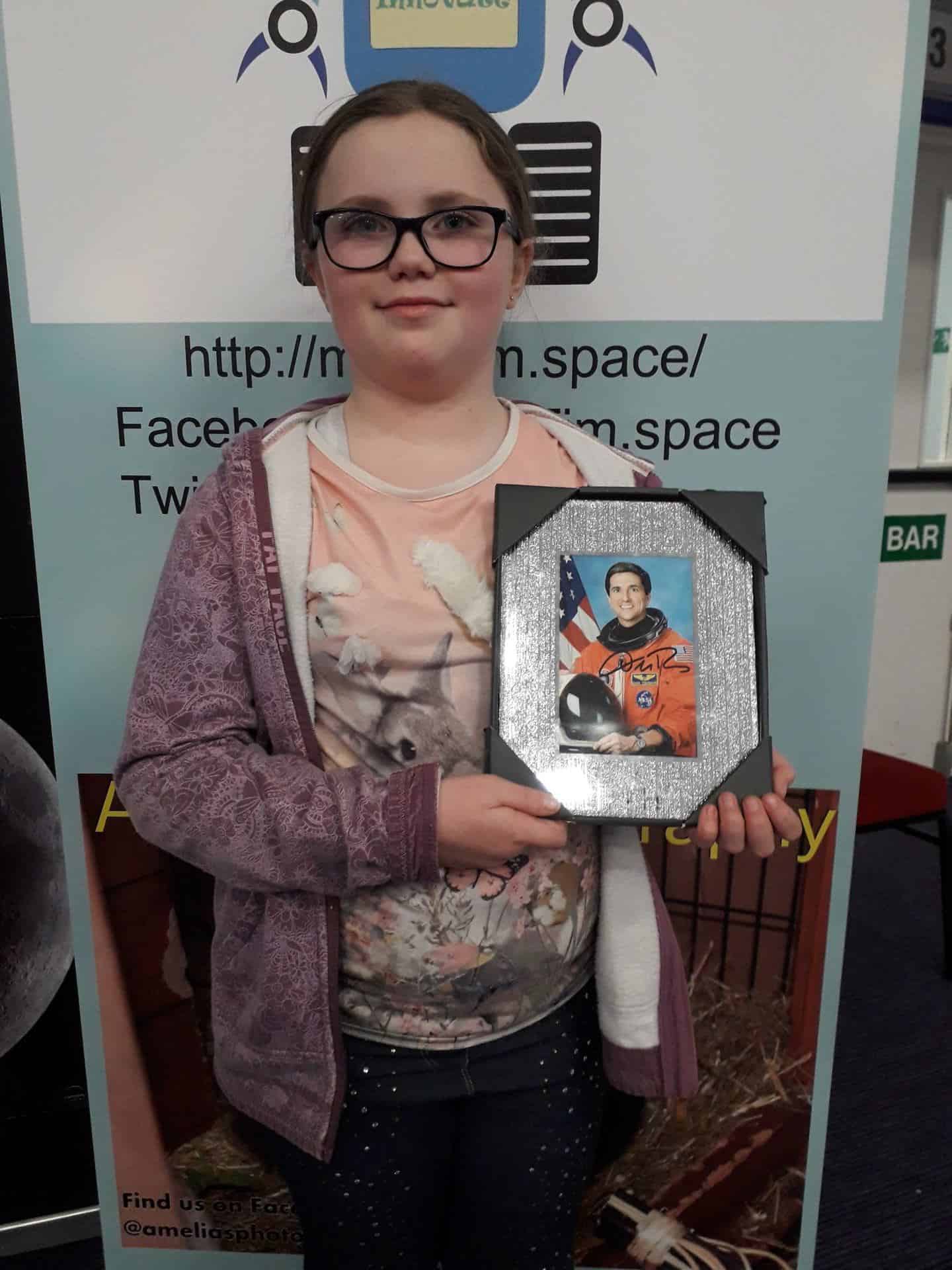 All of the visitors to our stand had a
STEMtastic time!
This slideshow requires JavaScript.