After an extremely popular and successful workshop in 2018, MajorTim.space once again held their annual Space is the Place event – this year at Penrhyn New Hall, Penrhyn Bay in North Wales on 27th October 2019.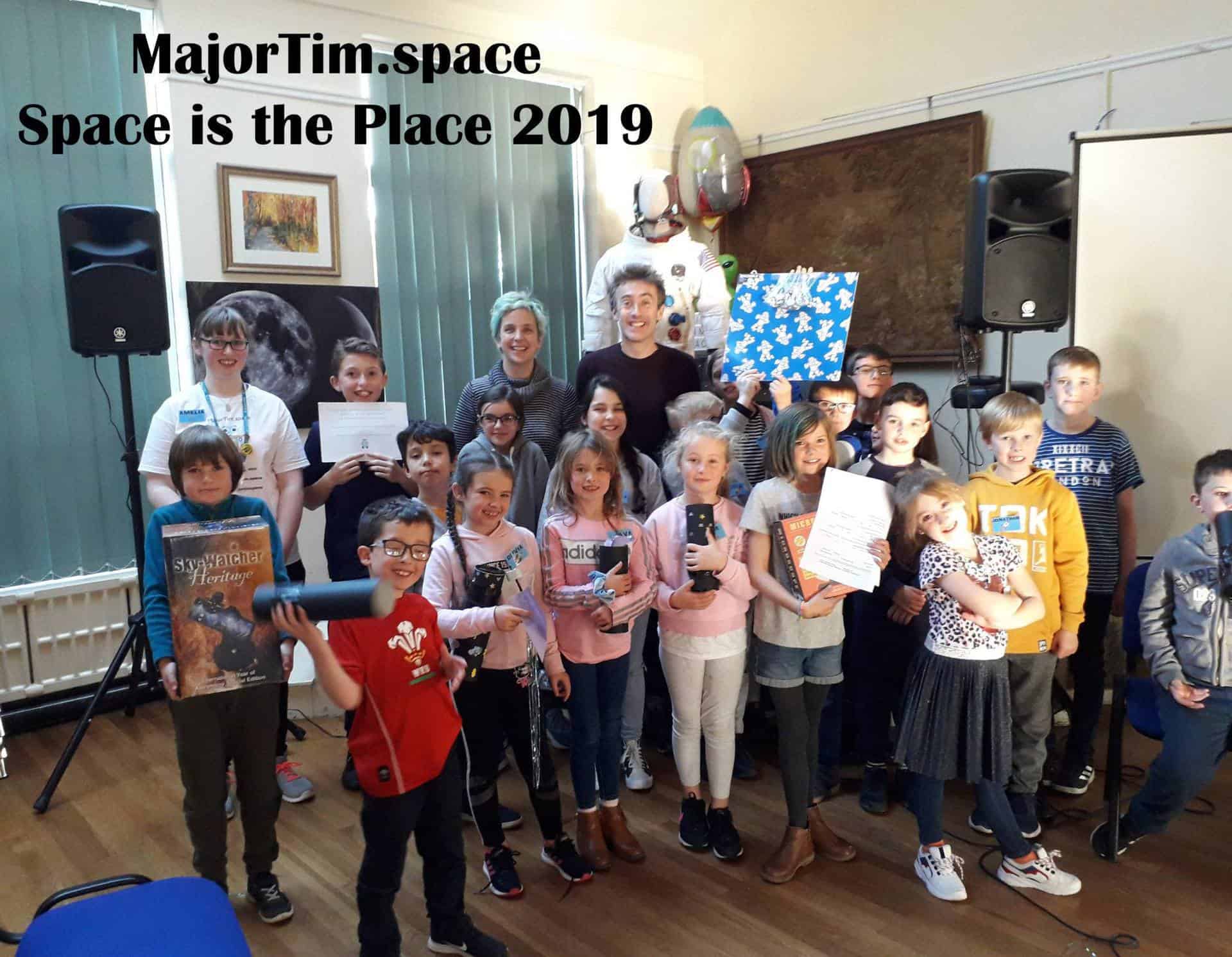 An incredible mix of Space and STEM – the workshop once again proved popular with all participants.
This year Space is the Place had an even more startastic line-up of activities with the highlight being an inspirational talk by BBC TV presenter & author, Dallas Campbell (Sky at Night, The Gadget Show, Bang Goes the Theory etc) who brought along his incredible replica of Neil Armstrong's Iconic A7L Apollo Spacesuit.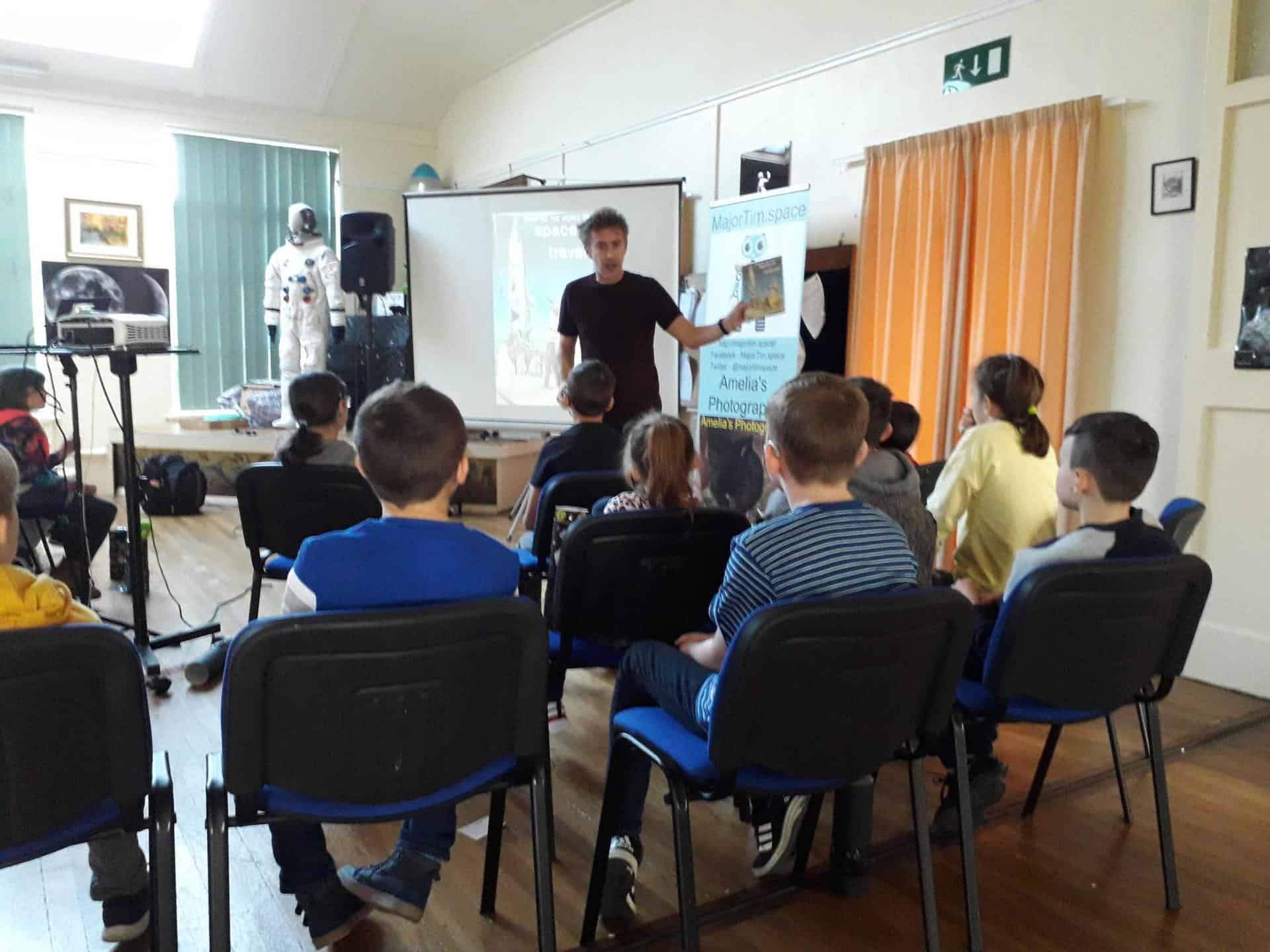 We also had a delightful surprise – Climate Scientist, Dr Tamsin Edwards travelled from London to join in the Space/STEM Q&A with Dallas Campbell.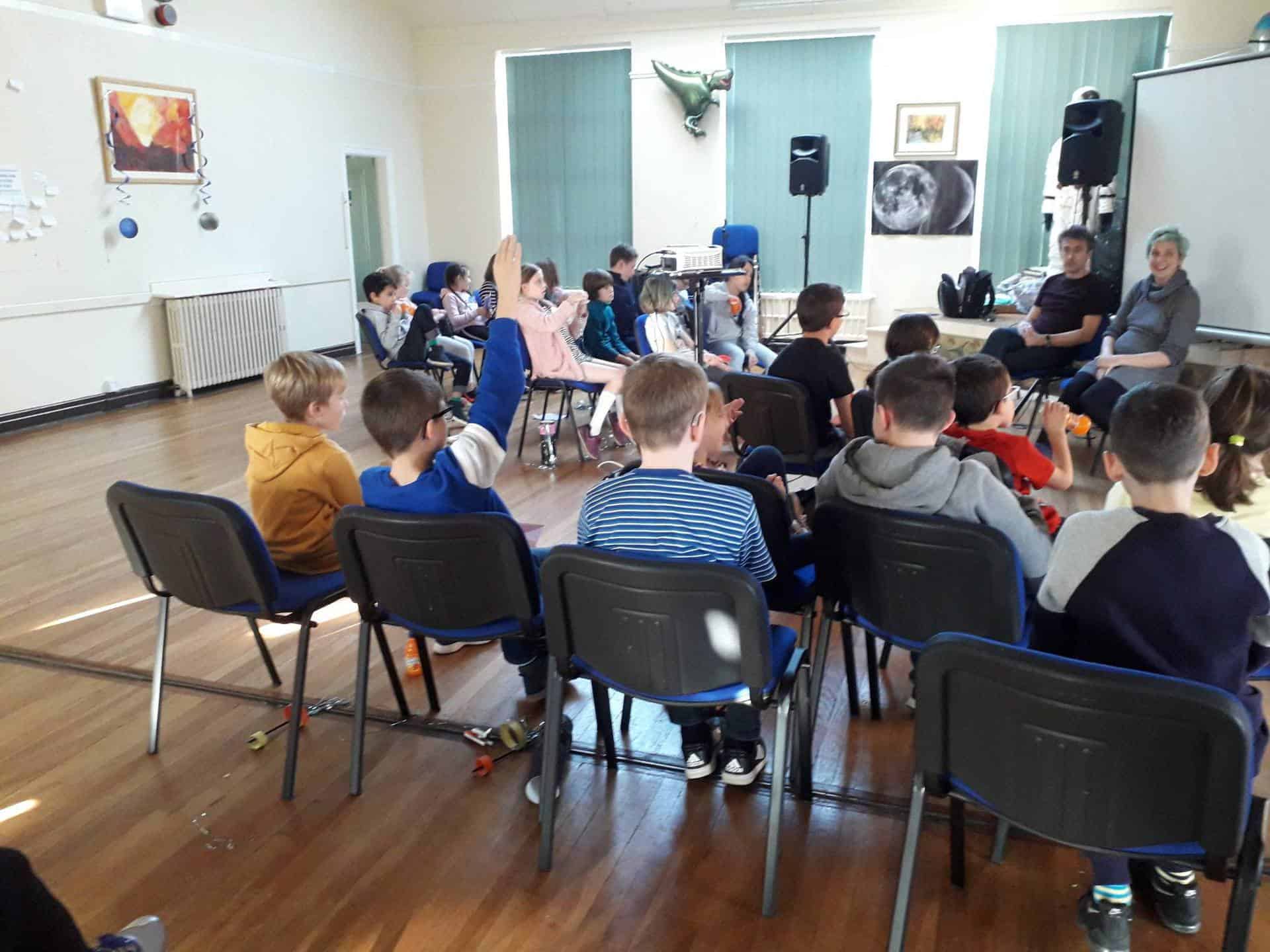 "Space is the Place 2019 was a fantastic event because it engaged local kids and gave them a wide window of science & technology that helps all our lives" – Dallas Campbell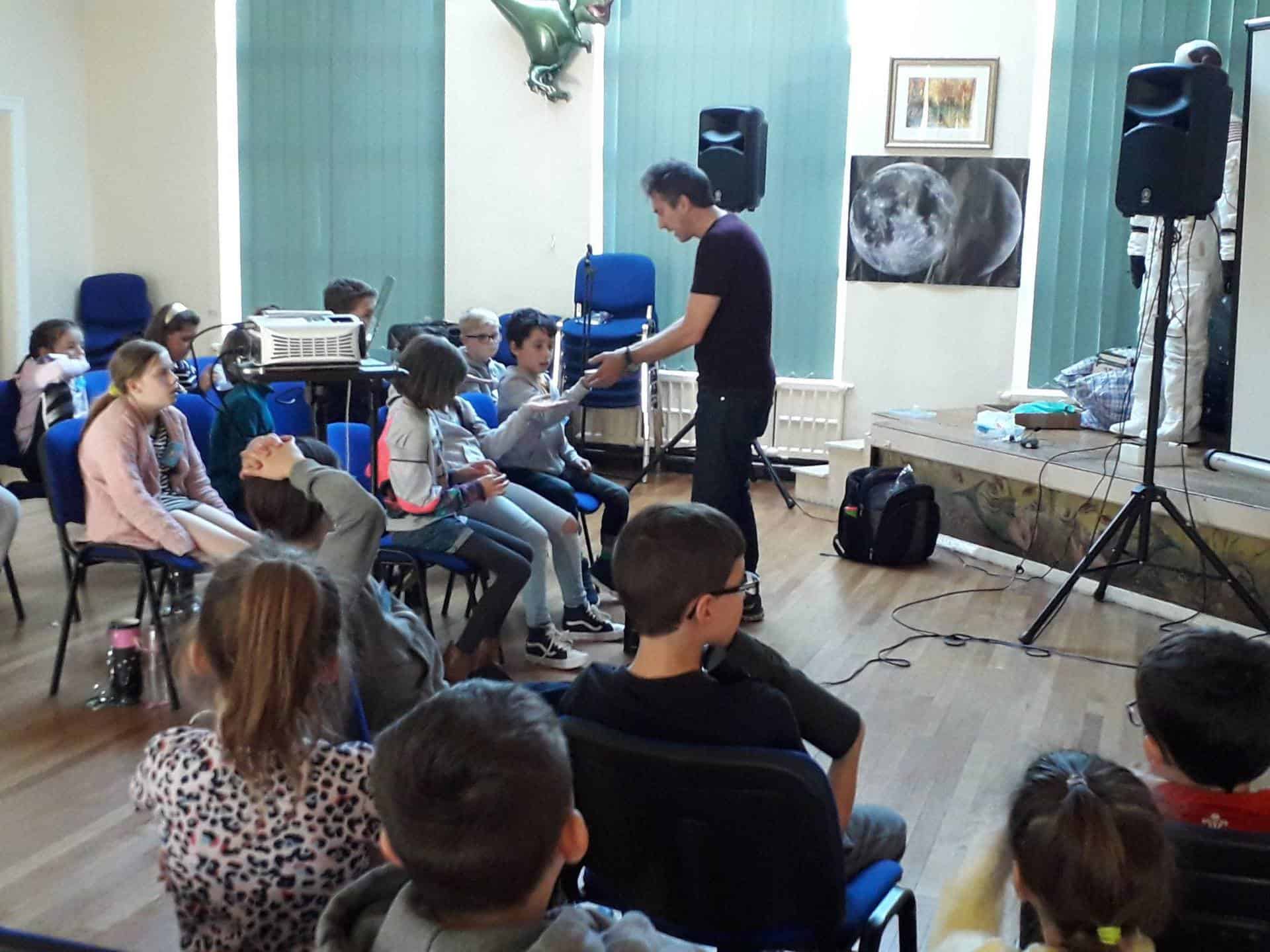 Dallas Campbell and Dr Tamsin Edwards attending the event is a first for North Wales.
Along with the chance to meet our special guests, the participants also took part in a range of engaging experiments and activities led by MajorTim.space's CEO/founder/manager – Amelia Piper.
These included chemistry, Tardigrade Exploration, the Institution of Civil Engineers (ICE) Suspension Bridge activity, Pinhole Cameras, space quiz and much more.
The day was a mega success – all the participants were fully engaged all day with hands-on activities.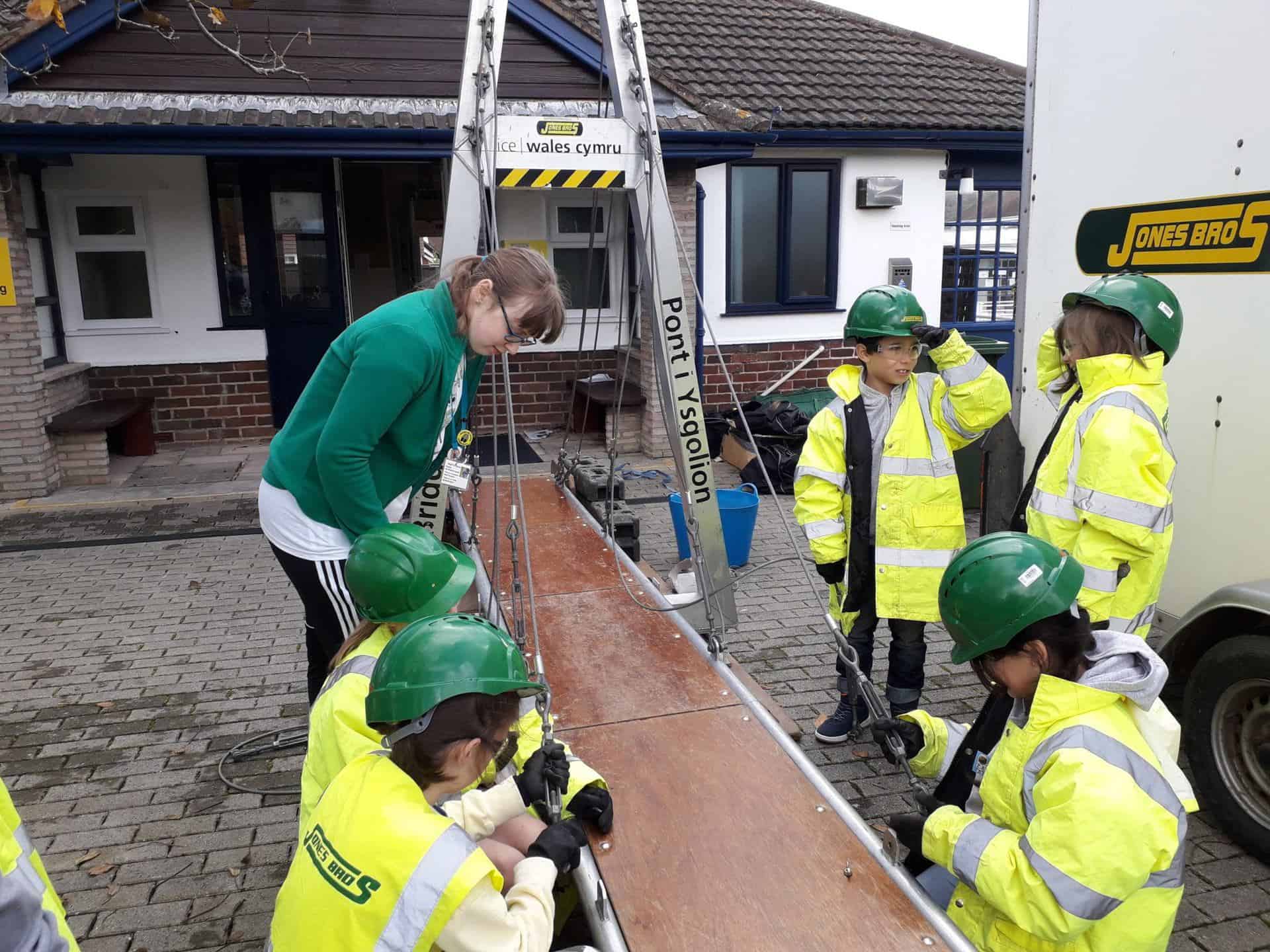 Dallas held an Origami competition with the children to represent how astronauts for space missions in spaceflight history had to practise Origami skills – the winner was 8 year old, Catrin Moore who received the prize – an actual copy of a NASA astronaut application form – no need for 3 guesses to what her future career will be!
MajorTim.space held an exciting competition throughout the day – BEST IDEA FOR INVENTIONS FOR THE FUTURE Awards.
Dallas Campbell and Dr Tamsin Edwards judged the competition and picked the winners…
1st Prize – Rex London Introductory Microscope
Winner – Catrin Moore (age 8).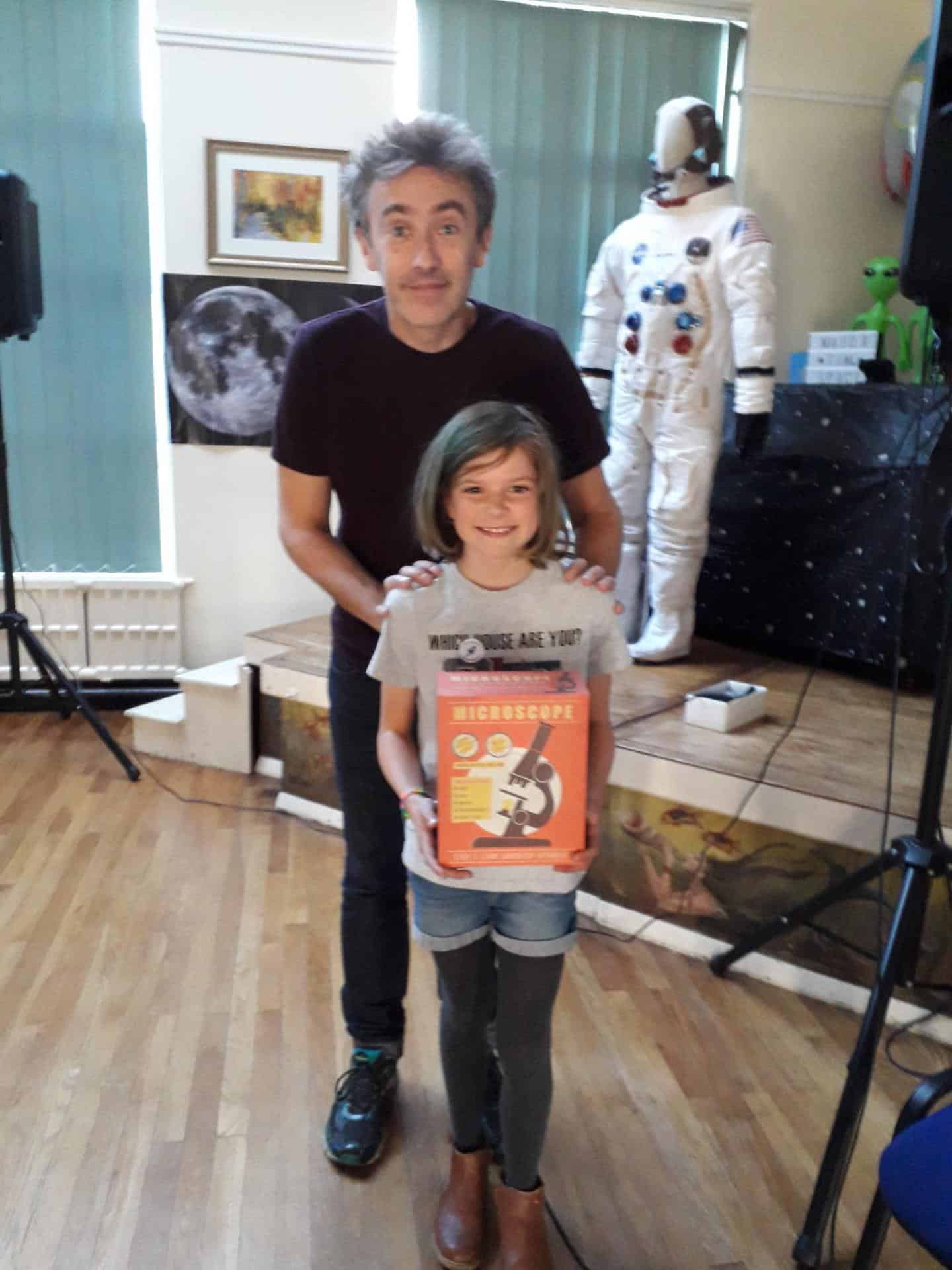 2nd Prize – Family Day ticket to Techniquest Glyndwr
Winner – Max Syson (age 11).
3rd Prize – Astronaut Magnet Note board
Winner – Adam Evans (age 9)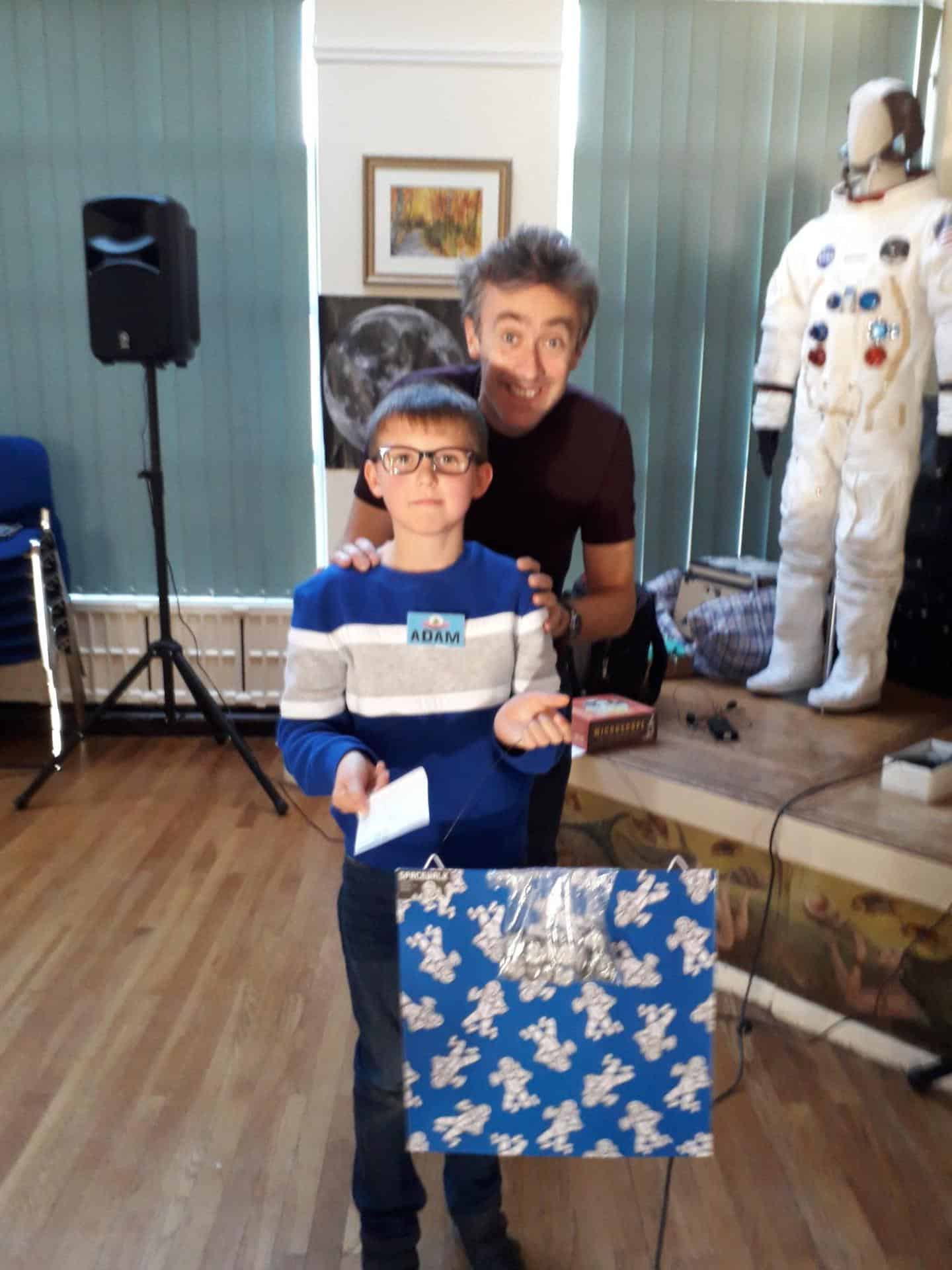 All participants were entered into MajorTim.space's raffle to win the most spectacular prize – SKY-WATCHER HERITAGE-76 "INTERNATIONAL YEAR OF ASTRONOMY" AND 400TH ANNIVERSARY OF GALILEO'S FIRST TELESCOPE
SPECIAL EDITION – MINI DOBSONIAN TELESCOPE
WORTH – £62.99
The lucky winner was Oscar Barker (age 10).
Oscar said "I really enjoyed the science day and I was very excited to win my own telescope. I hope I can get a good look at the Moon next time there is a Full Moon and maybe spot some of the planets too"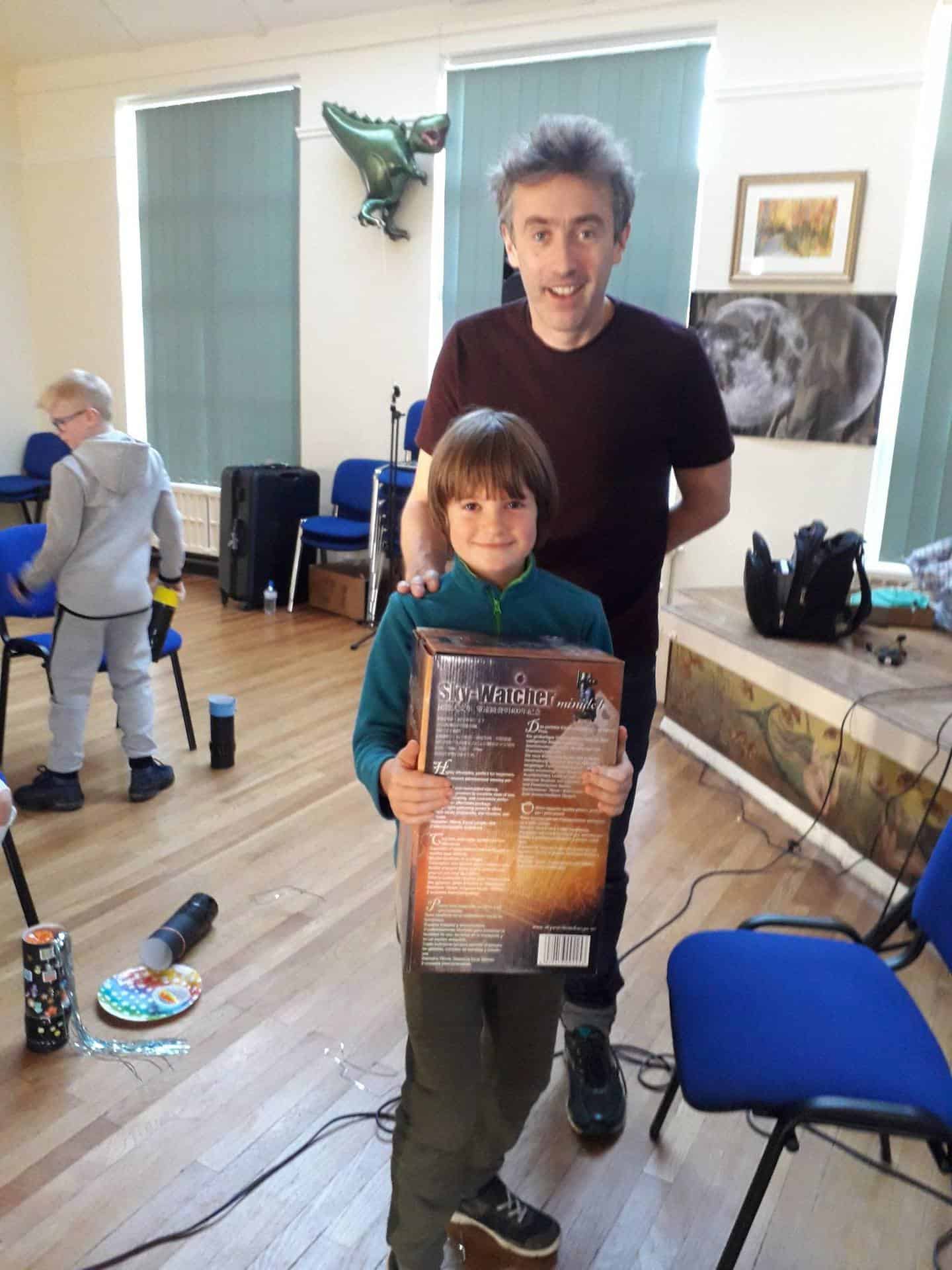 Amelia Piper CEO/founder/manager MajorTim.space said "All attendees had a fantastic time, I couldn't be happier with the feedback from children & parents, which has been tremendous. Was lovely that the participants kept asking us to make Space is the Place a weekly occurrence! It is incredibly important that we inspire the next generation to reach for the stars.
I'm very proud that MajorTim.space achieved this incredible first for North Wales.
Thank you to all the attendees and we are glad that you all enjoyed Space is the Place 2019!"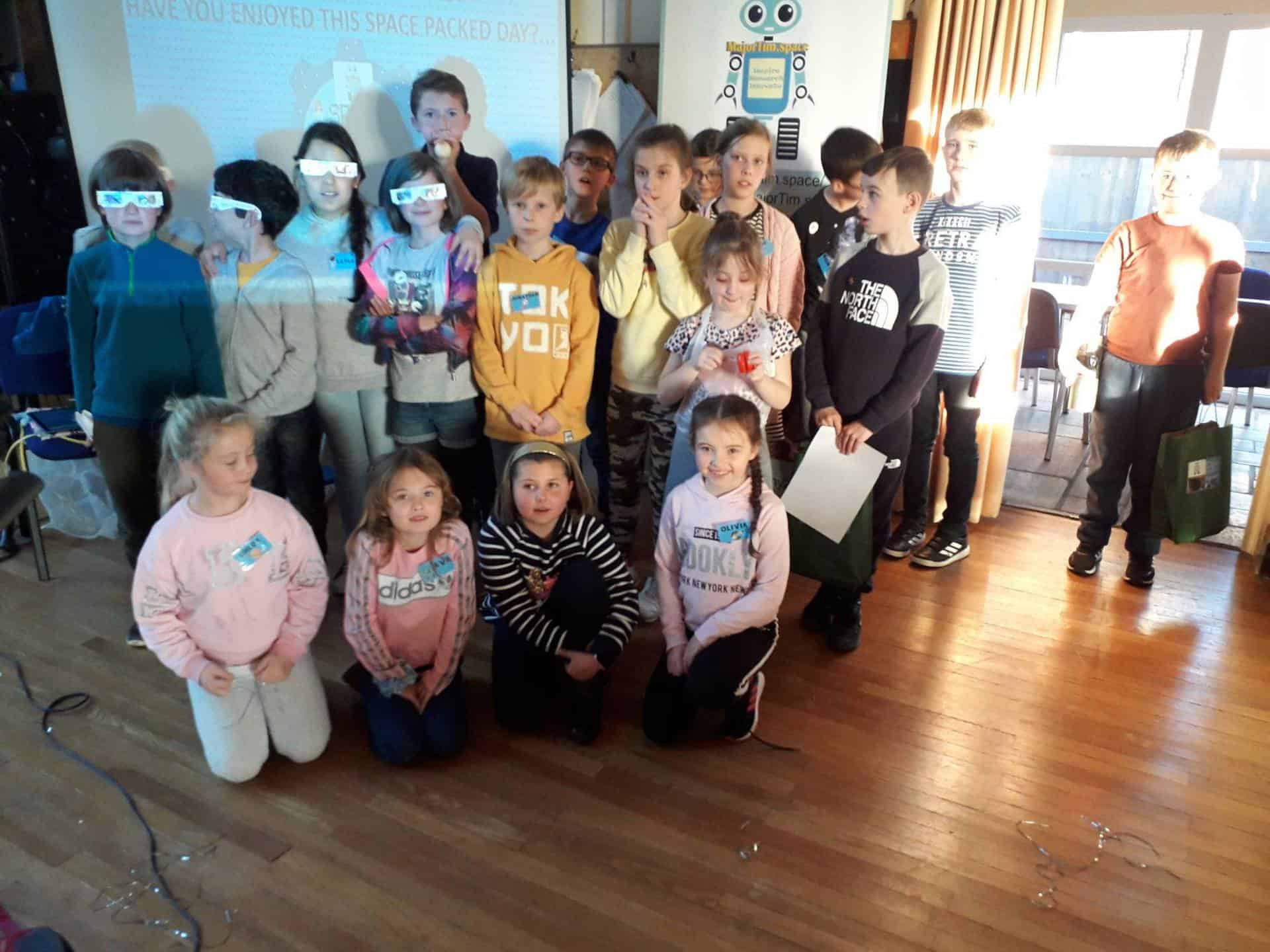 Here is a BIG Thank You to Dallas Campbell from all the Space is the Place participants…
Attendee Sophie Evans (age 8) said "I really enjoyed the day, it was so much fun and I can't wait for the next one!"
Watch the MajorTim.space – Space is the Place Official event video here…
This slideshow requires JavaScript.