We had a fantastic time with Girlguiding 12th Llandudno Brownies at their RSPB Conwy Wild Sleepout, building boats & having a competition to test their stability – 10th & 11th August 2019.
Each boat had to hold a hard boiled egg and keep it dry!
They each got to test their boats once to make improvements before the competition.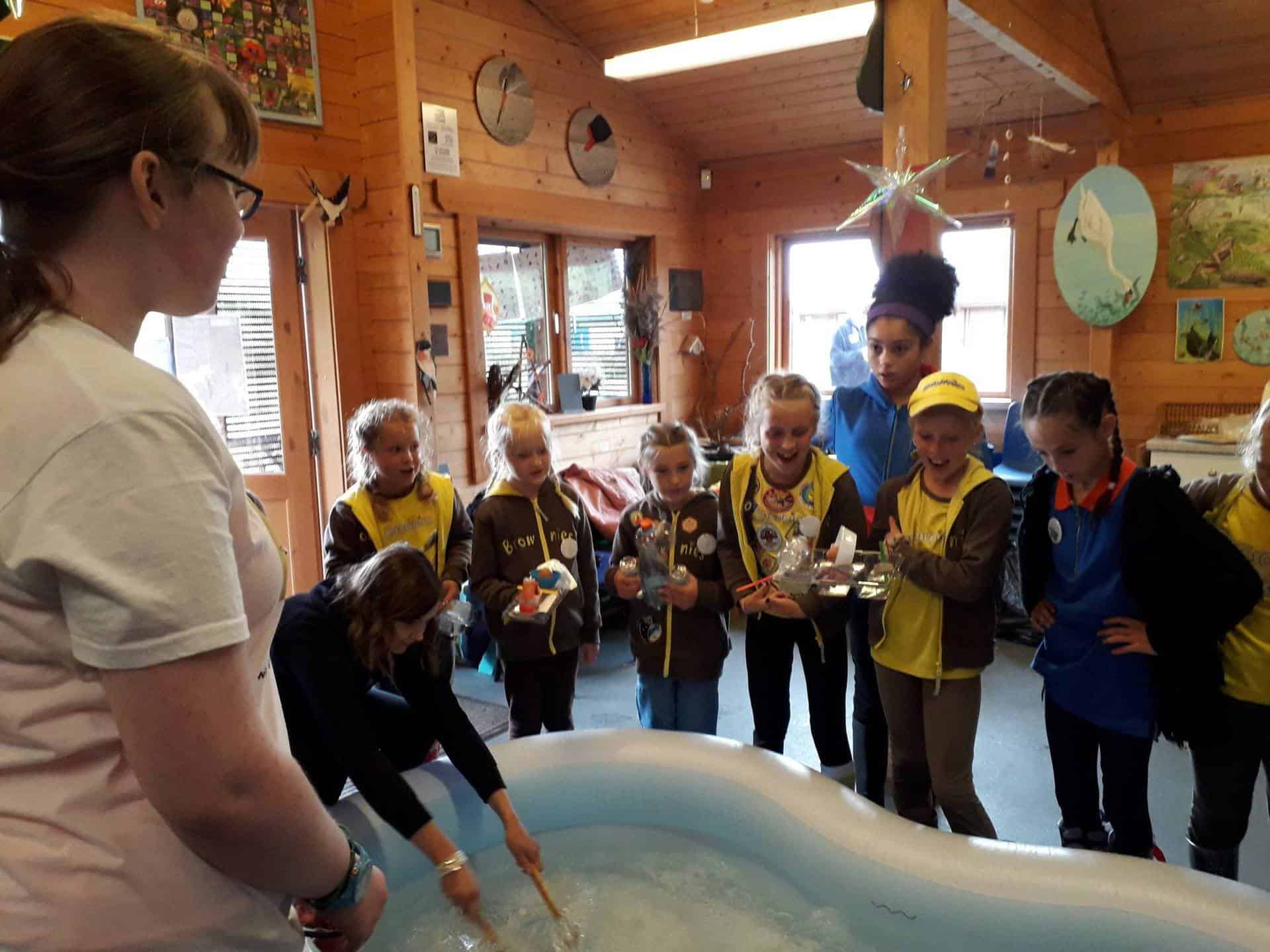 Everyone enjoyed learning about the centre of mass, buoyancy, streamline boats and water resistance!
The mission on Saturday (10.08.2019) was to build and test their boats.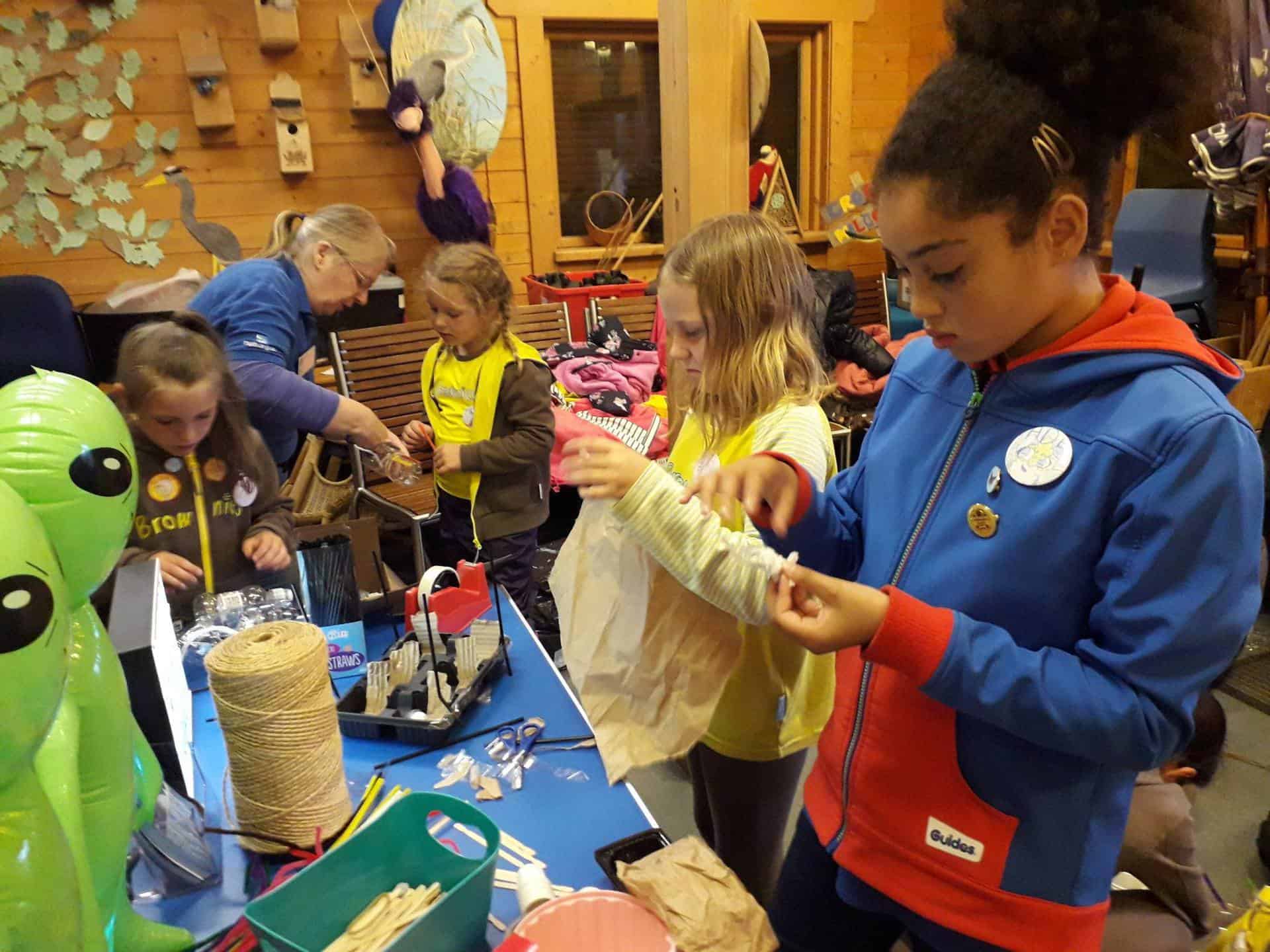 Sunday (11.08.2019) morning was competition time….
The winning boat (Brownie Speeds) was built by……..
Anya!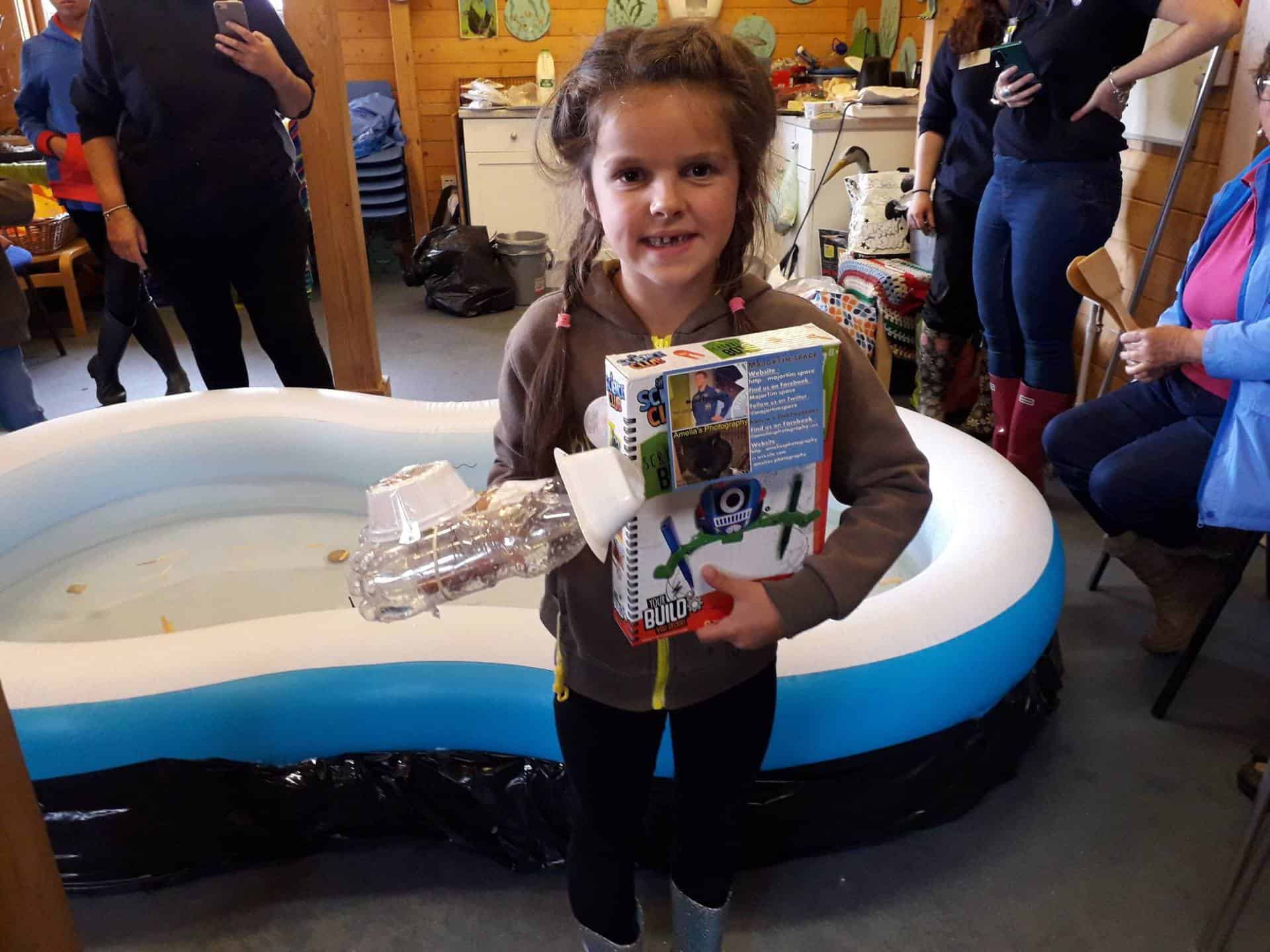 The boat (The Do Not Know Boat) that 'sailed' into 2nd place was built by…..
Izzy!
The boat that came 3rd was creatively built by…..
Emmie!
Photo below – Izzy and Emmie –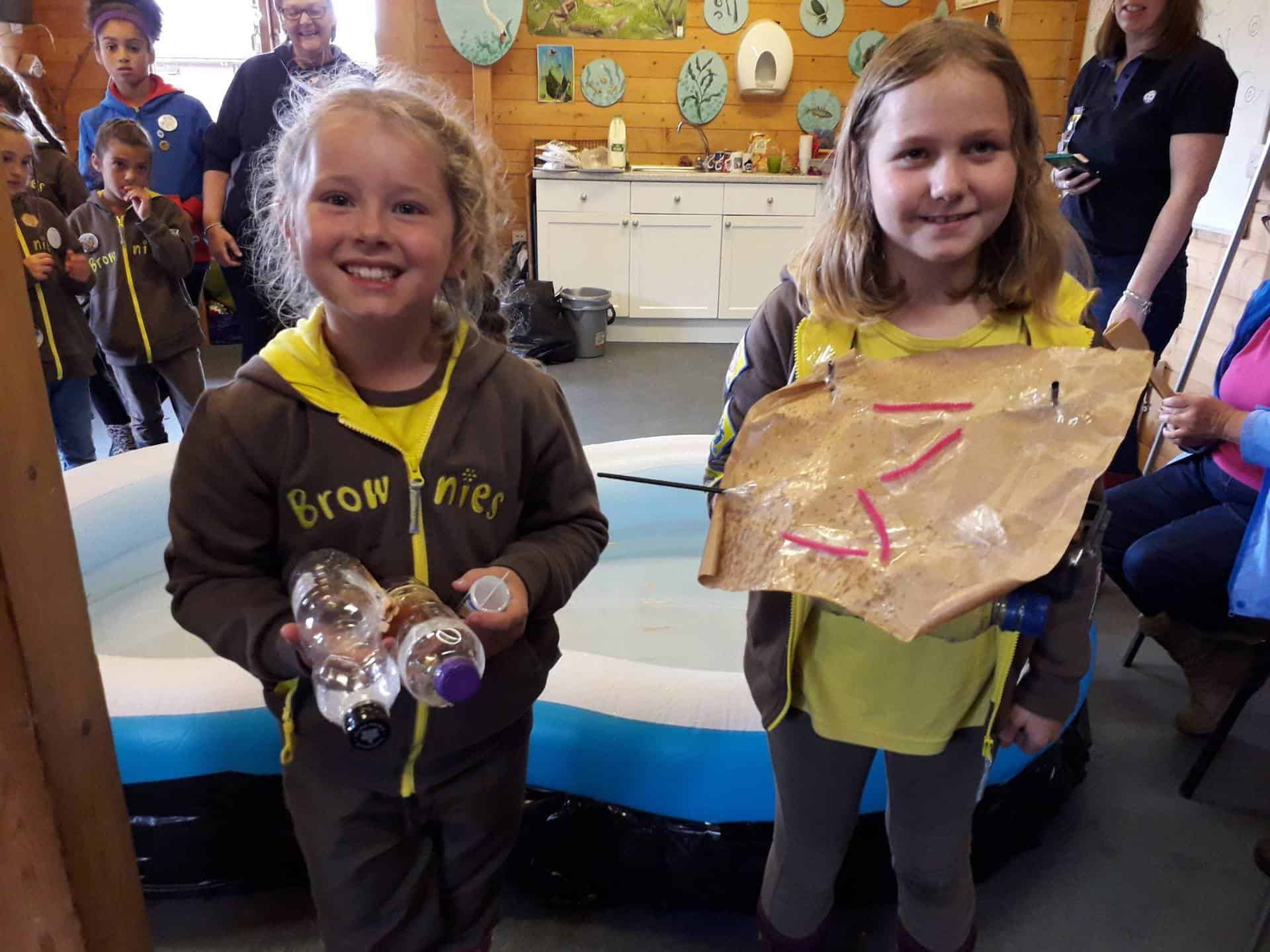 The winner and runner-ups pose for a photo after the competitive competition –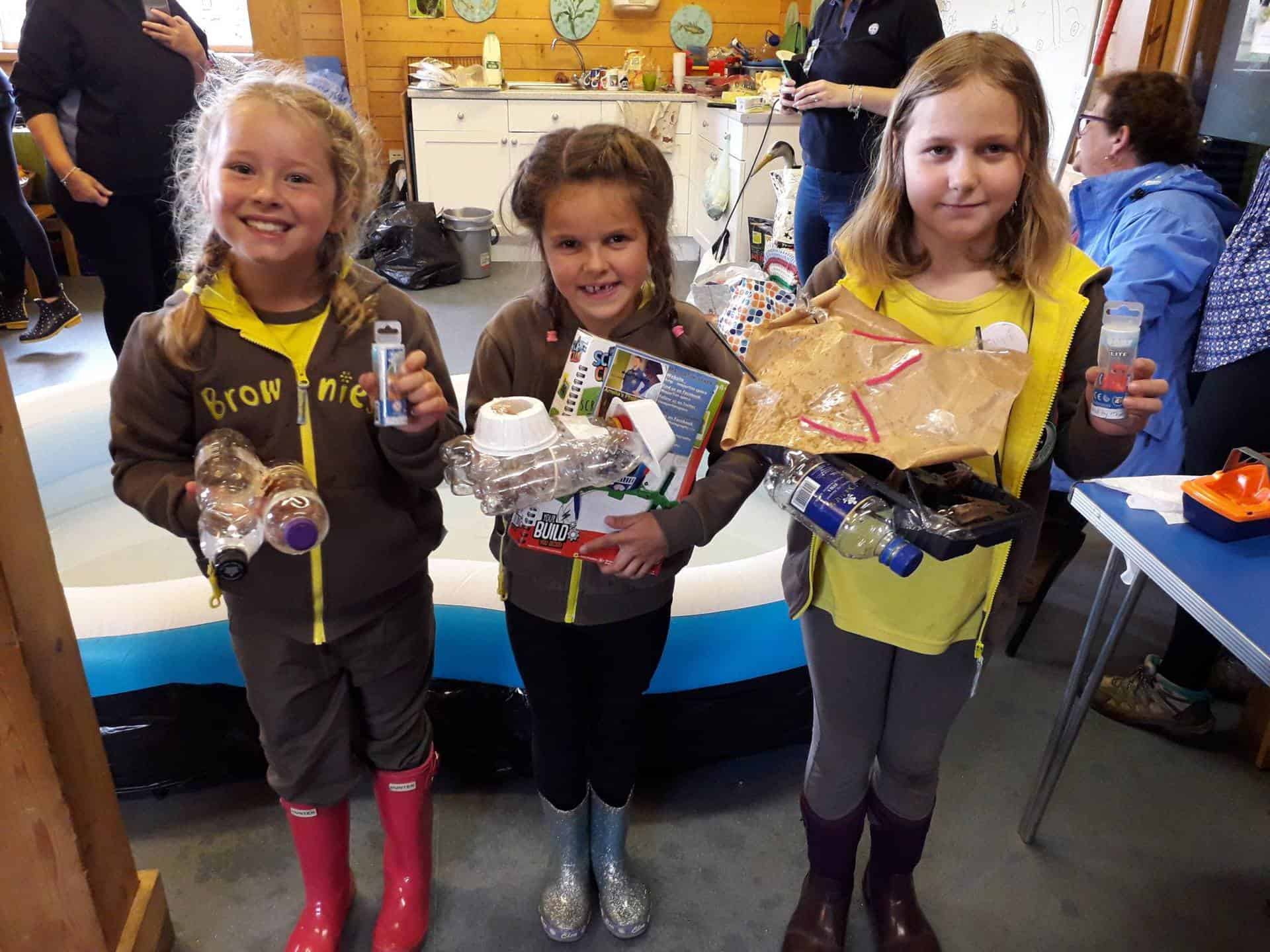 We took our MajorTim.space Galactic Photo Prop which was very popular with the visitors!
More photos of the Brownies with the photo accessory at the end of the article.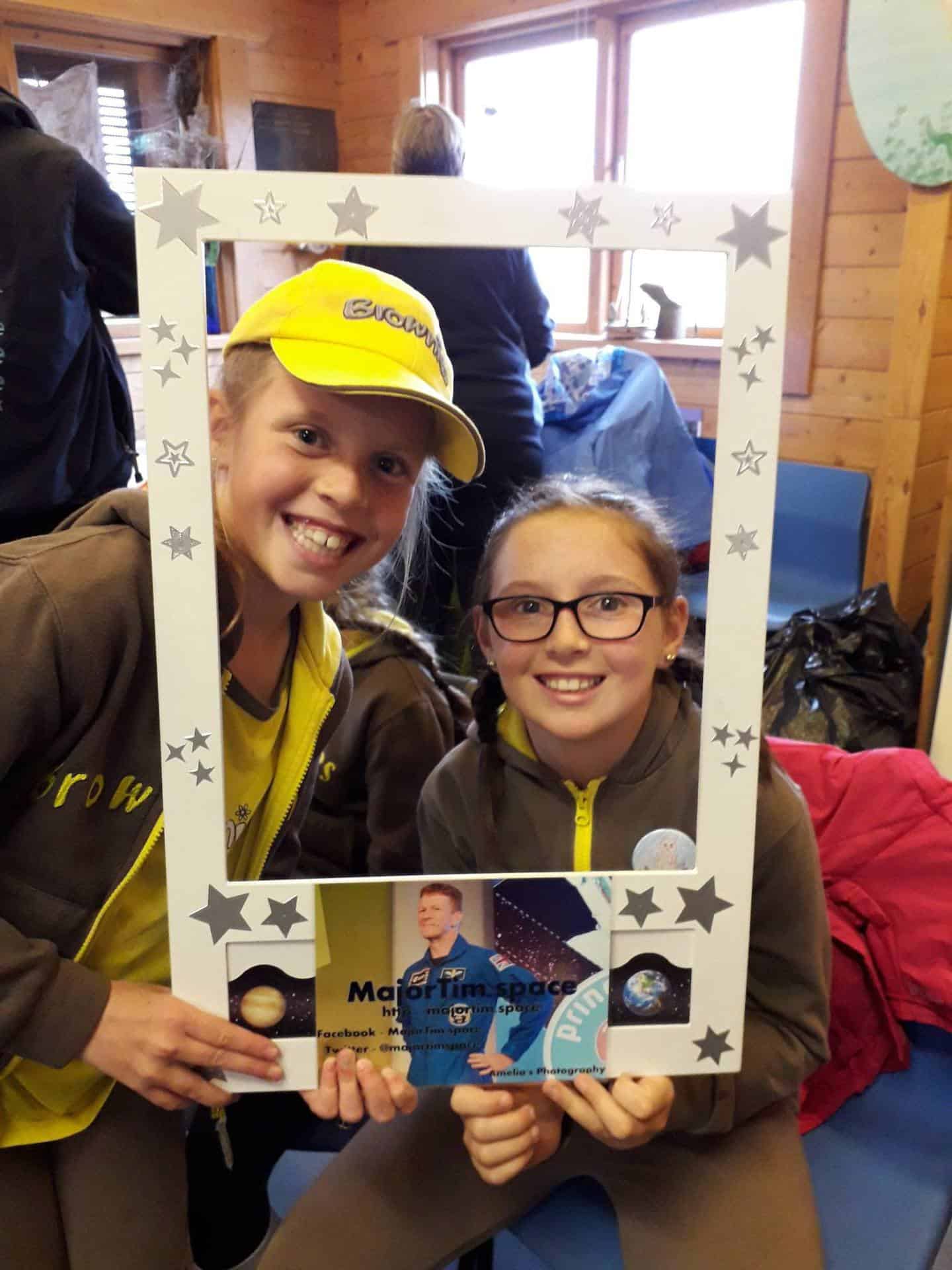 The boats in the final were subject to very adverse 'weather conditions' with powerful waves….. here we find out who the winner is –
Fantastic and innovative boat designs by the Brownies, which were very impressive!
A great educational and fun time had by all!
Scroll down for photos and another video of the workshop…..
This slideshow requires JavaScript.