We had a great time running our Mars Mission egg drop workshop at Snowdonia Solar System Trail for adults and children – 29th November 2018!
We held a competition to test which participants expensive technical equipment (an egg) would survive the long drop from the probe to the surface of Mars.
We challenged the participants to design and make a protective lander for the equipment so that it landed safely on Mars.
They designed and built Mars landers from a range of materials.
The landers were then be put to the test to see which would survive the impact.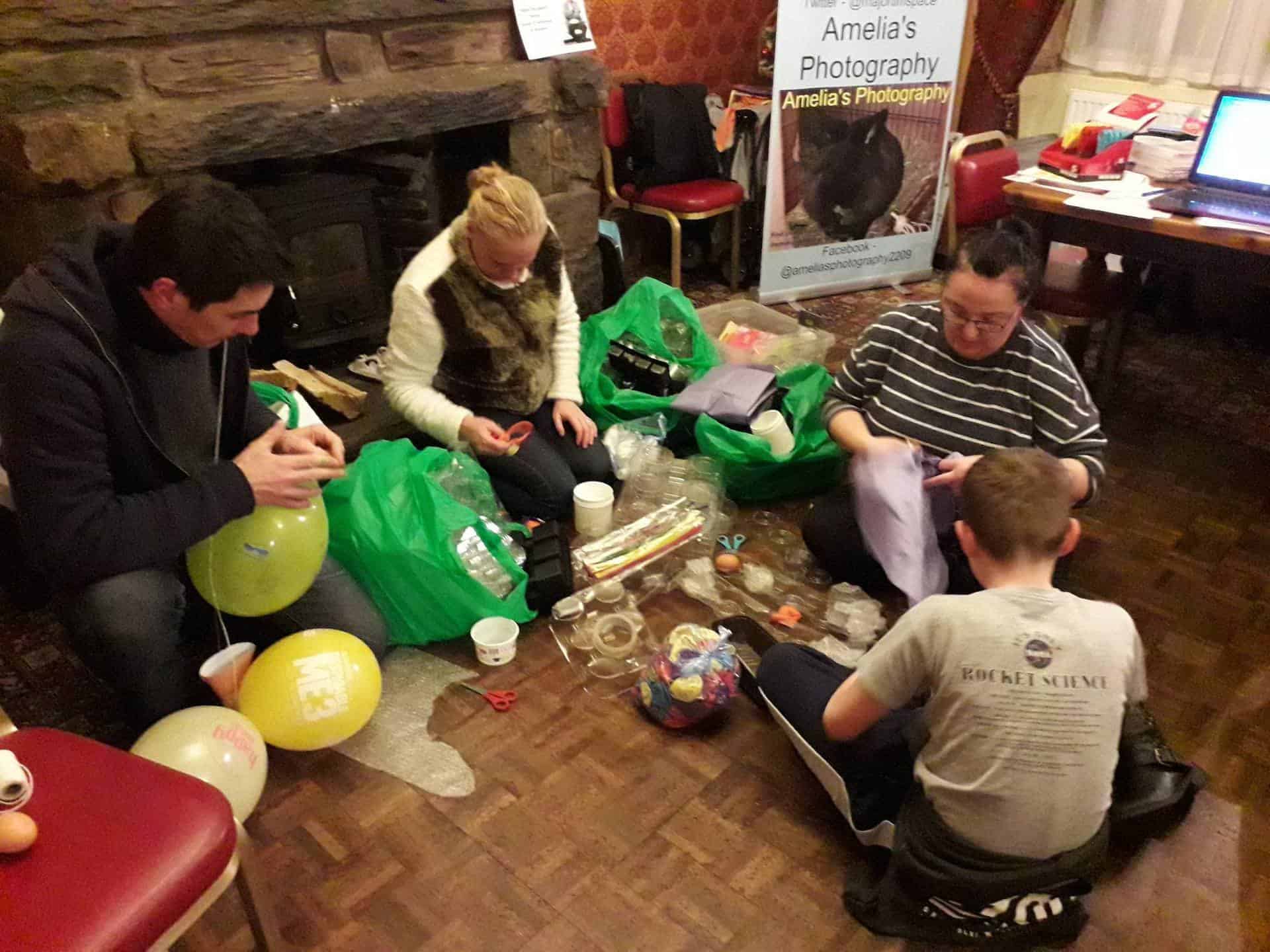 They had to minimize the force of the impact in order to give their eggs the best chance of survival!
They learnt about acceleration, velocity,  gravity and much more!
The participants were split in two groups – so we held two sessions with competitions.
The two winning landers in group 1 were built by…….
Jacek with his fantastic lander and Team 'Jo Mission Mars' – Olimpia and Jan!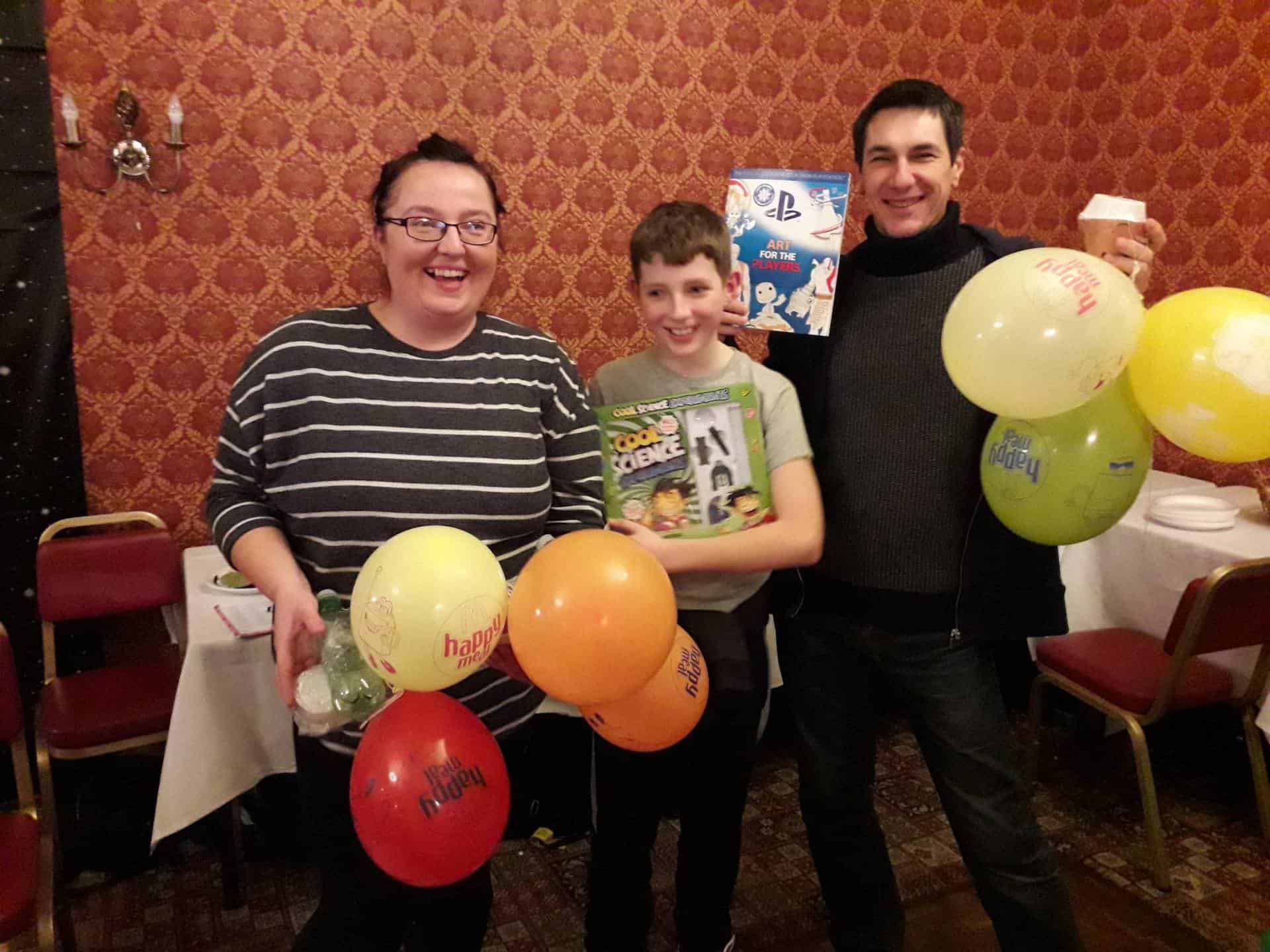 The two winning landers in group 2 were built by…….
Carys and Eleth!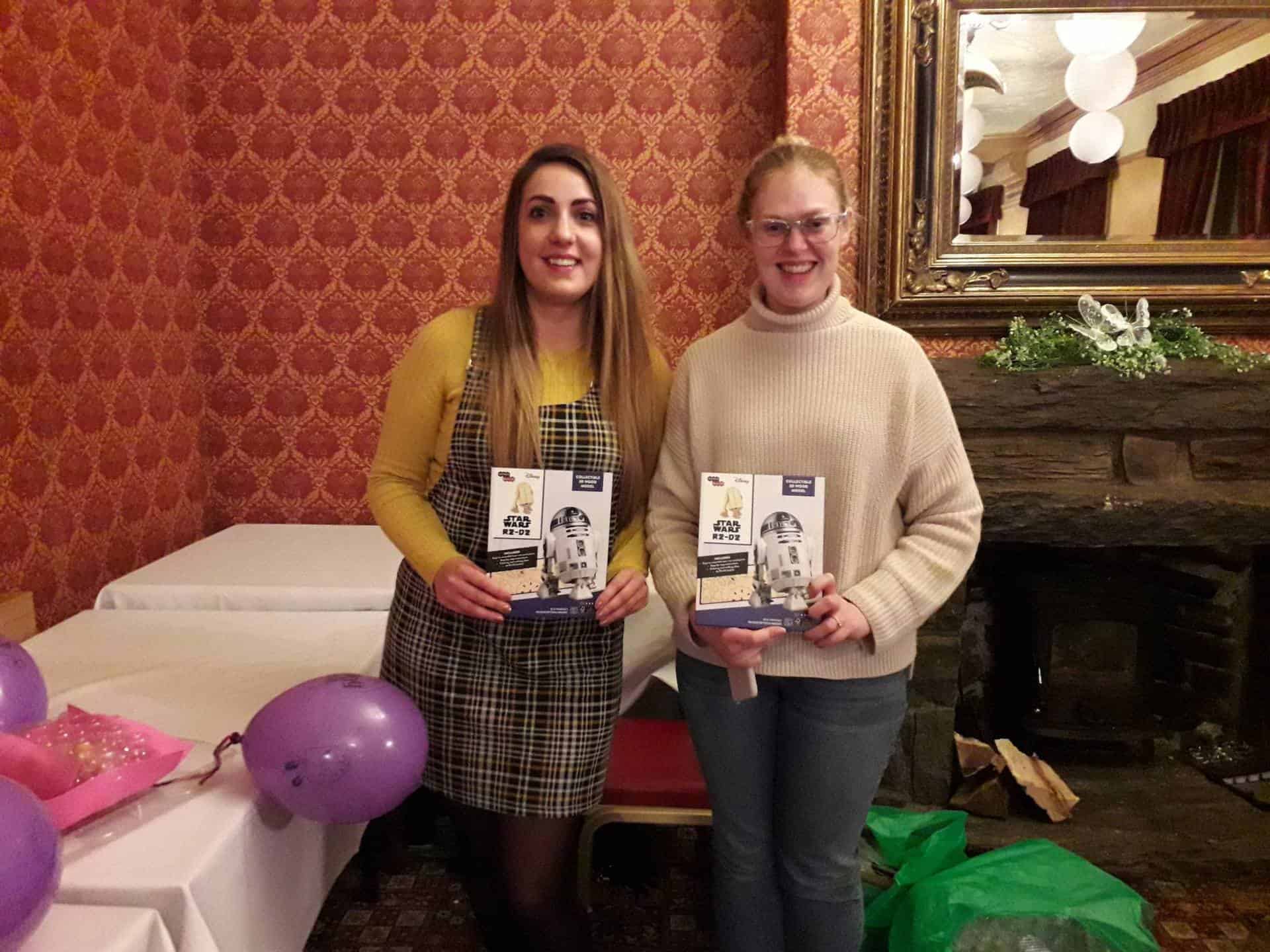 Congratulations to Jan, who was the lucky winner of our raffle – the prize was a signed photo of Helen Sharman (below).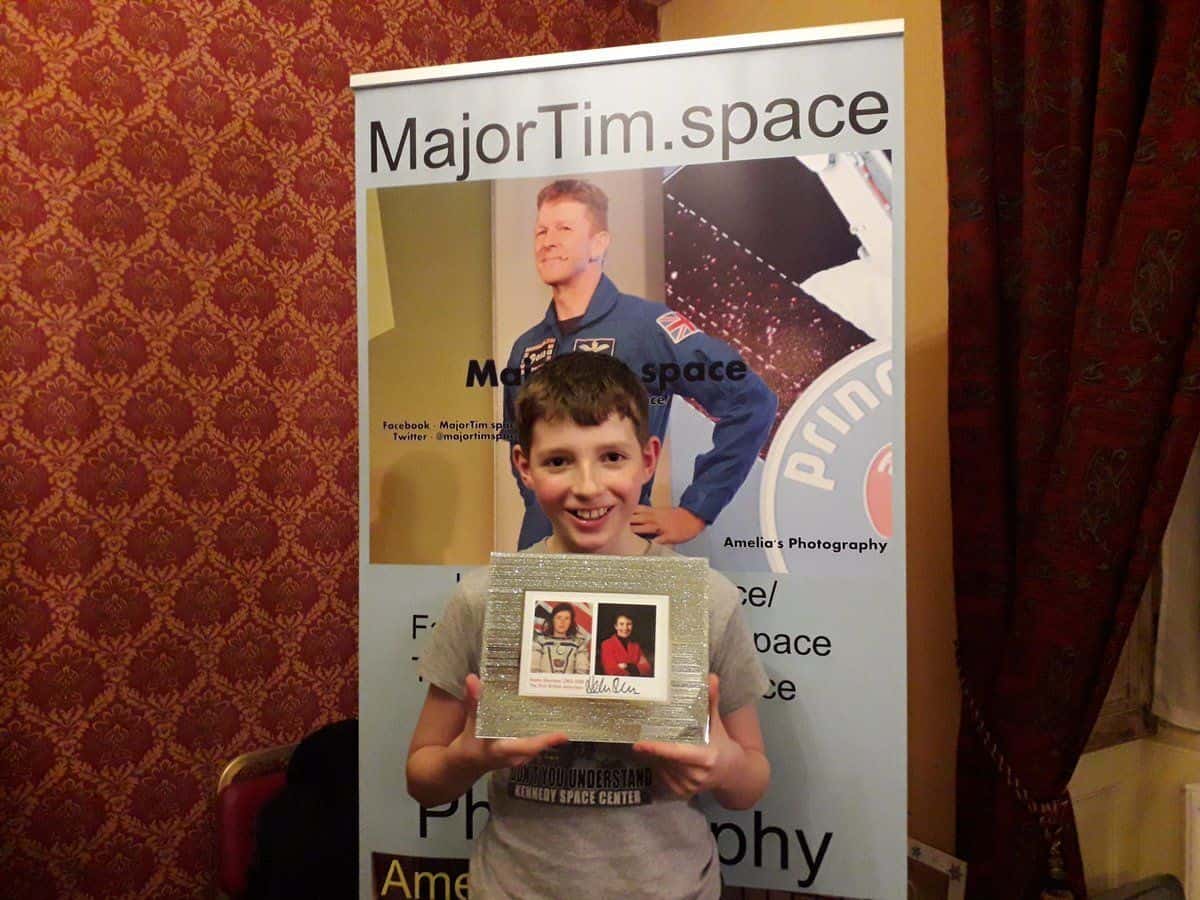 All of the event participants had a
STEMtastic time!

This slideshow requires JavaScript.