MajorTim.space were invited to attend Bluedot Festival as press on the Saturday (21.07.2018)!
Here is our review of the Festival –
A busy start to Saturday – Many people arriving for a day at the festival, campers have slept on the site which is home to the iconic Lovell Telescope.
"Bluedot is a wonderful fusion of music, science and space.  It was an honour to be part of it again and brilliant to see the festival continue to grow.  I'm just sorry that I couldn't stay for very long this year! – Libby Jackson, Human Spaceflight & Microgravity Programme Manager at UK Space Agency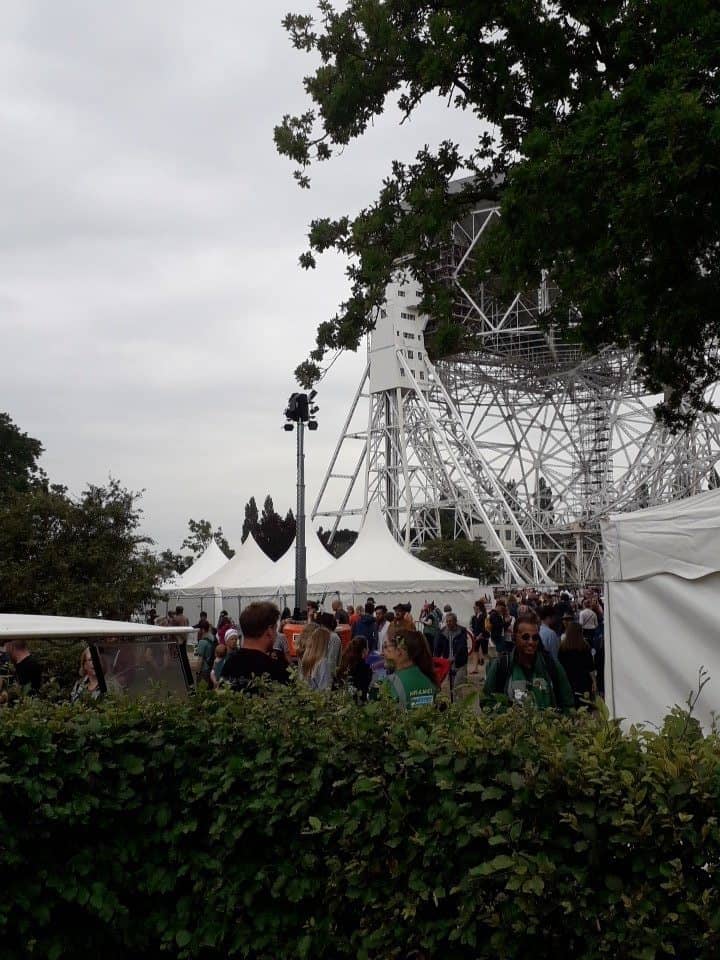 Plenty of entertainment to suit the whole family!
Visitors got to explore the grounds of the Telescope on such a lovely warm day – with a fantastic line-up of talks, workshops and other exciting entertainment options.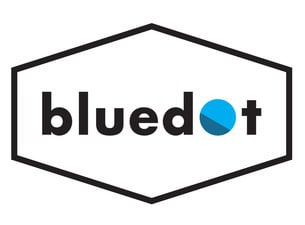 Mission Control stage was absolutely stunning, amazing set-up with an impressive array of spotlights.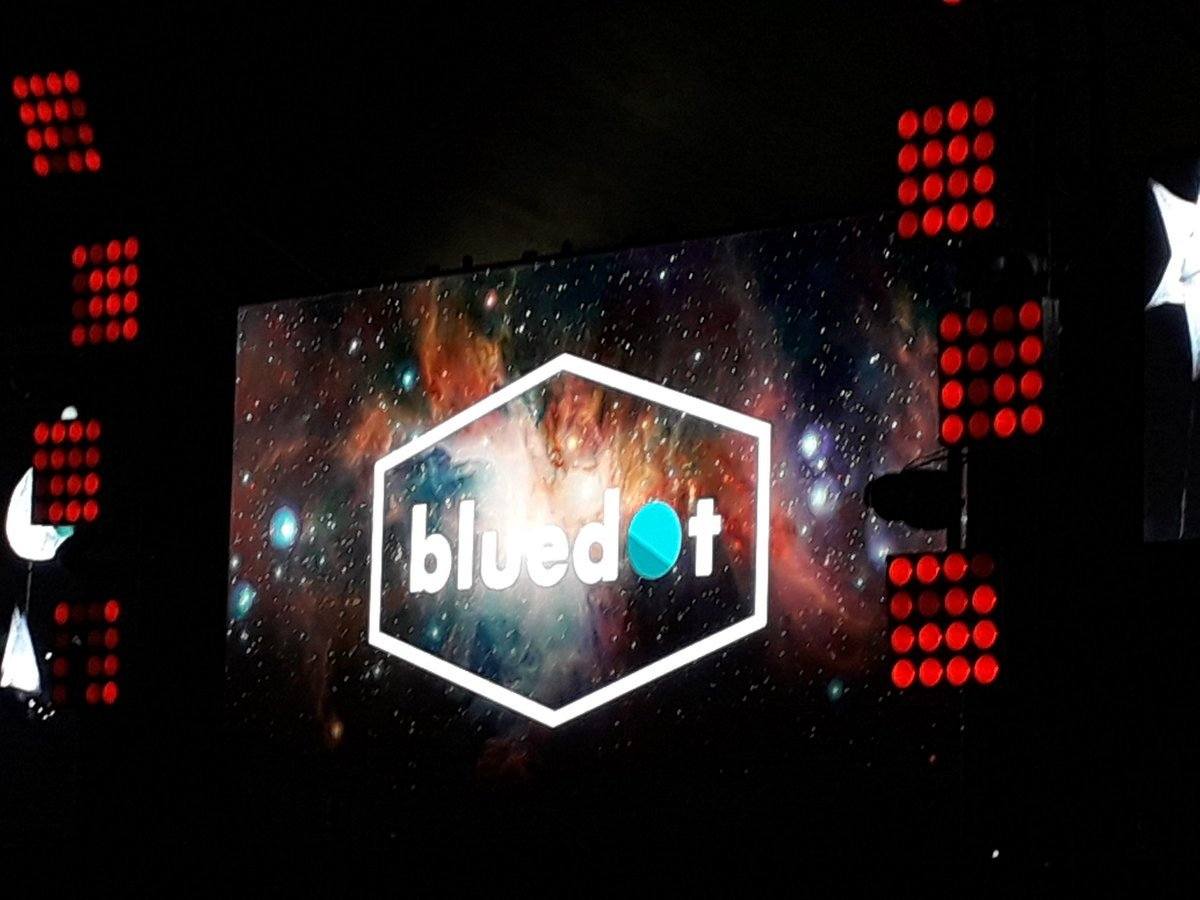 The first talk that we attended was by Professor Jim-Al-Khalili on the Mission Control stage.
Jim Al-Khalili OBE is a Theoretical physicist, scientist, author and broadcaster.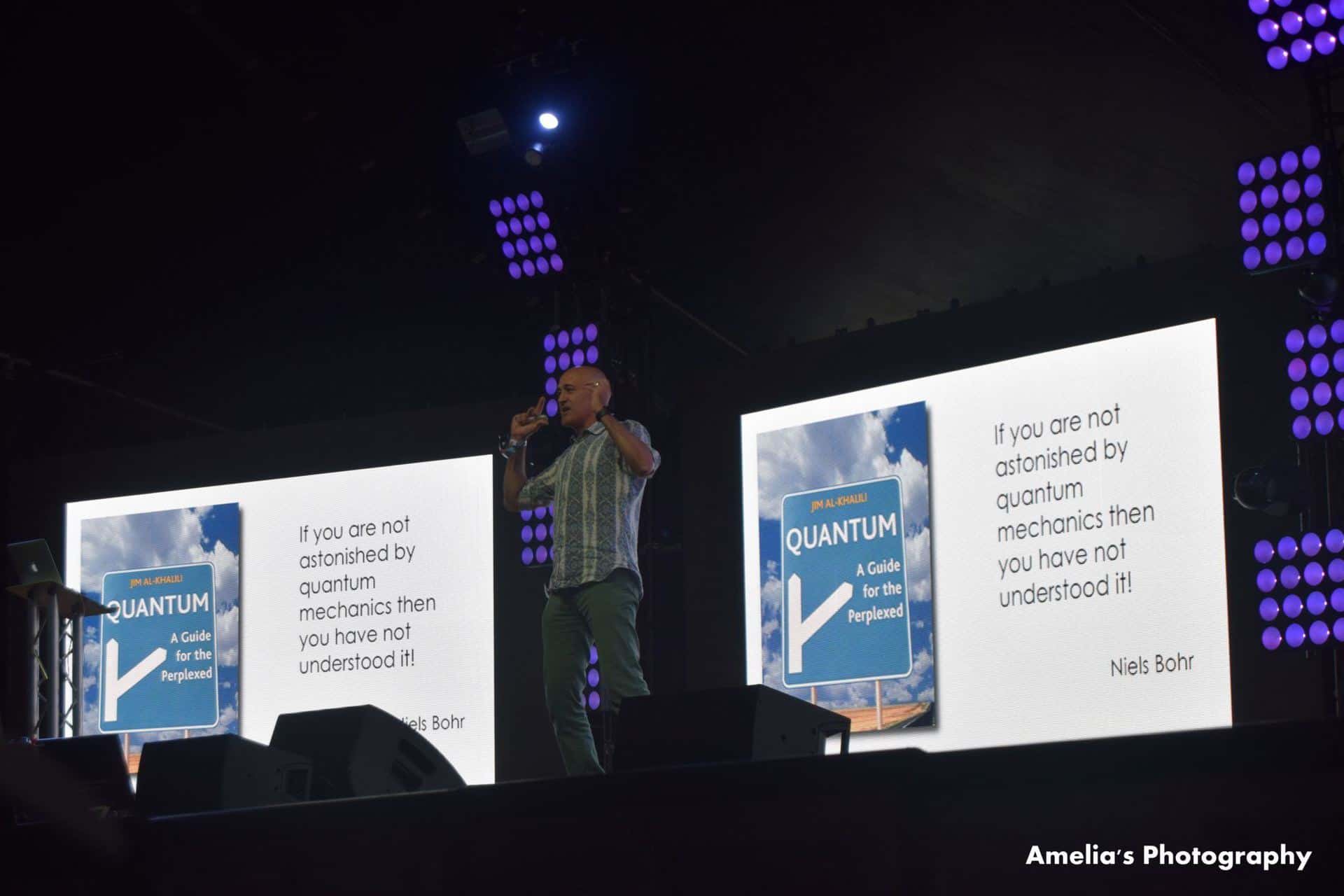 Jim took to the stage and gave a fascinating talk, which was popular with long queues outside waiting to get a seat (even sitting on the floor to see his talk).
The packed audience were captivated and inspired by Jim-Al-Khalili's talk.
He is an enthusiastic speaker and has an amusing sense of humour.
The brilliant talk was followed by a signing of his book – Quantum: A Guide for the Perplexed
There are many options for breakfast, lunch, tea or snacks with stalls that cater for all dietary needs – serving vegetarian, vegan and gluten-free food/refreshments.
The Bluedot Festival also banned plastic bottles and have gone plastic free.
They advised visitors to bring their own reusable cups/bottles – offering free water bottle fill-ups with drinking taps and a stall located around the festival.
Helping to protect the environment!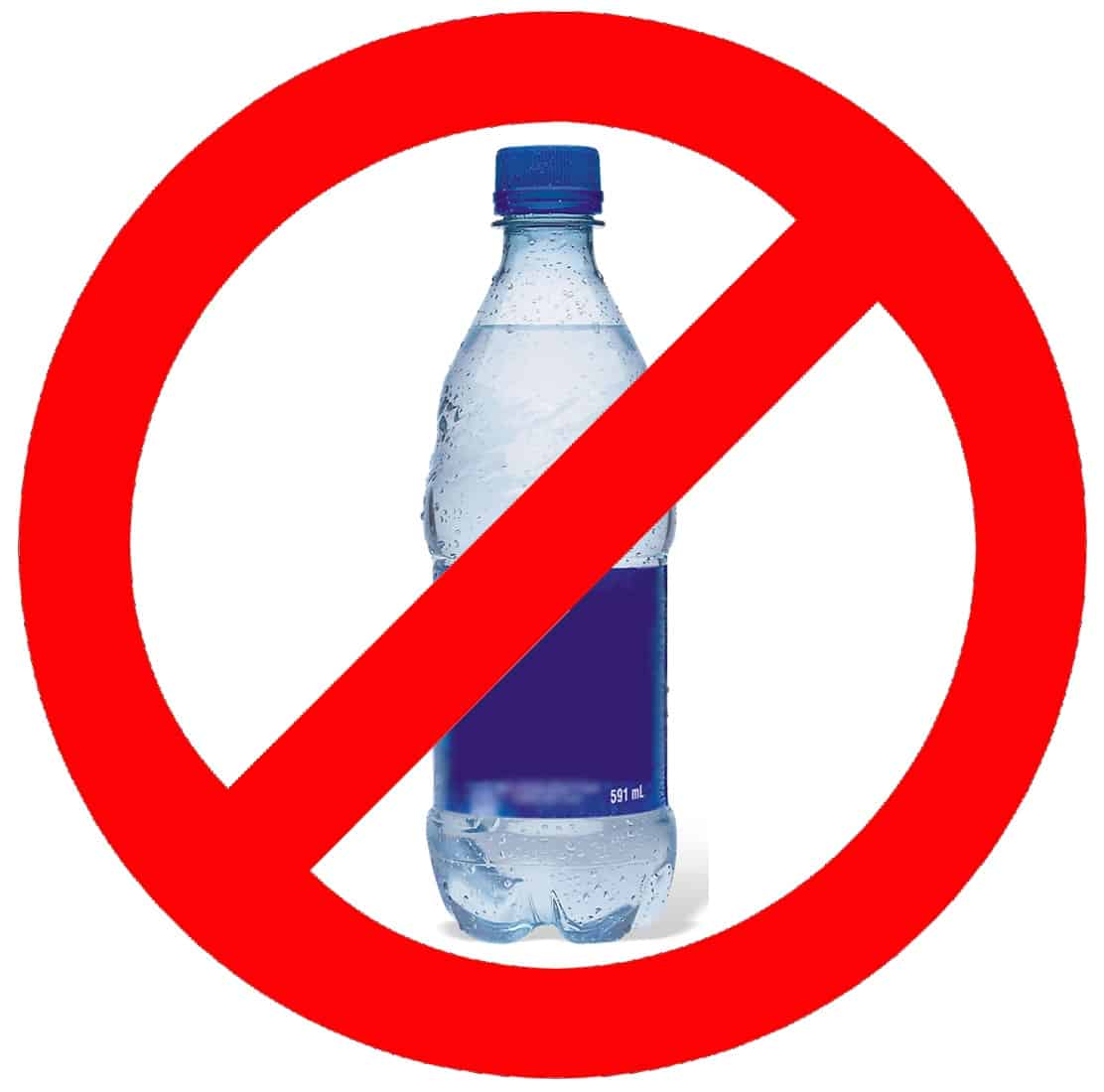 Next talk on our agenda was by the fantastic Dr Tamsin Edwards on the Mission Control stage.
Tamsin Edwards is a climate scientist, specialising in testing and assessing uncertainties for climate models, especially for the Antarctic and Greenland ice sheet contributions to future sea level rise.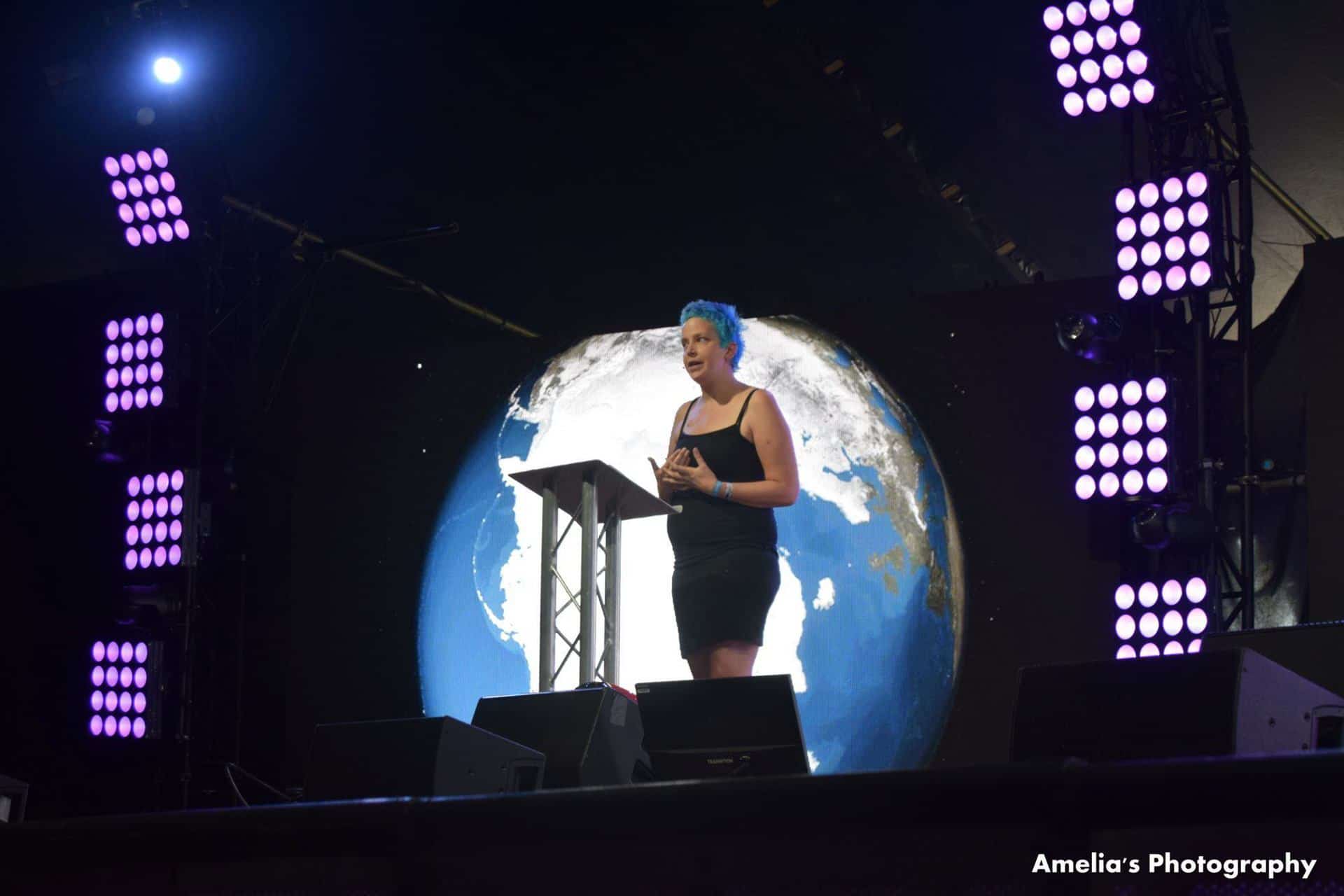 Tamsin gave a very interesting talk – bringing in the crowds and captivating the audience.
Very passionate about her subjects – she gave a talk that was both enjoyable and interesting for the whole audience!
Dallas Campbell's talk commenced shortly after Tamsin Edwards finished on the Mission Control stage.
Dallas Campbell is a presenter/broadcaster who presents many of  the most popular factual television programmes.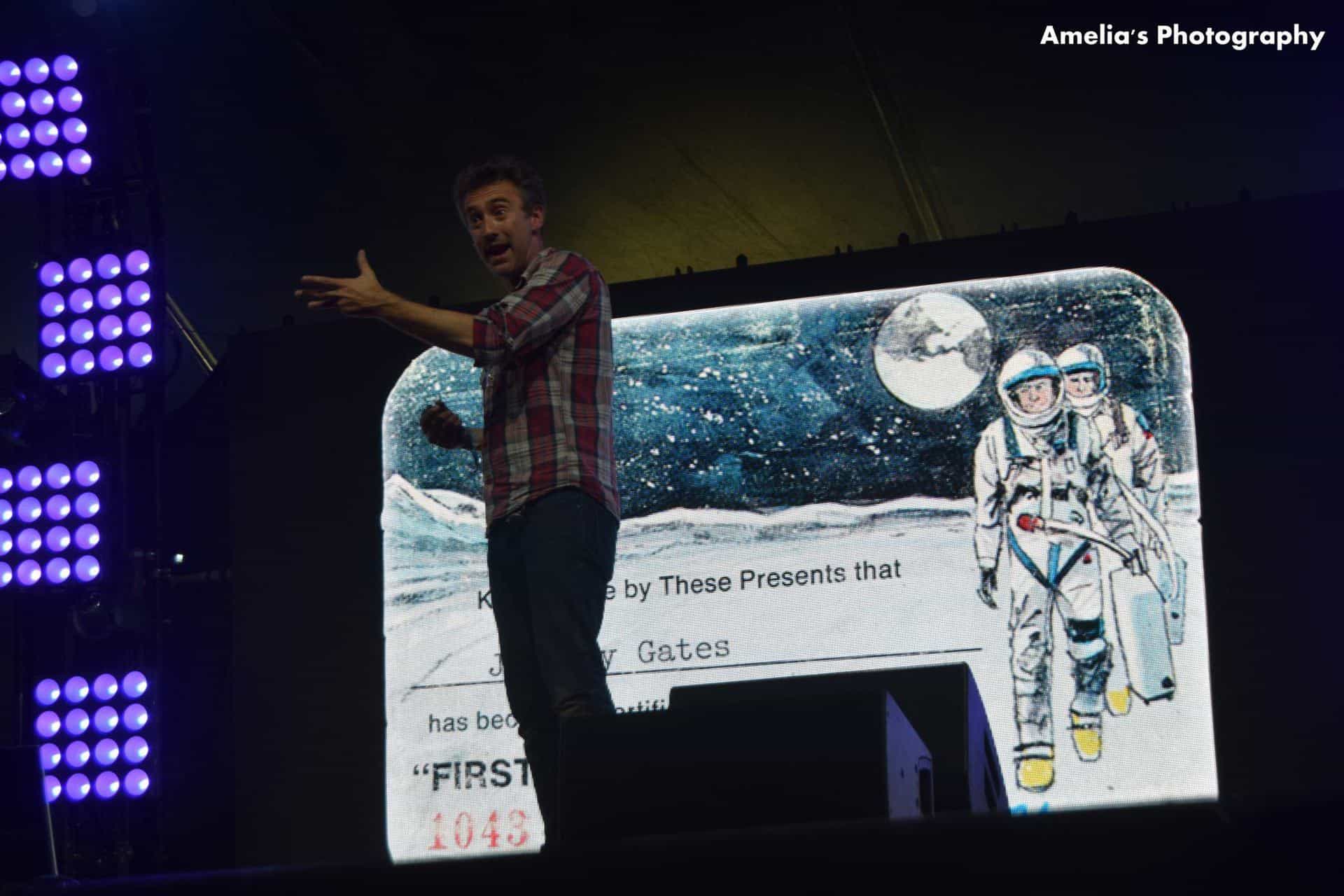 Dallas gave an amusing and interesting talk – both entertaining and packed with jokes to bring laughter to the audience!
Dallas Campbell is an enthusiastic speaker/presenter and he definitely pulled in the crowds.
His talk was followed by a signing of his popular book – Ad Astra: An Illustrated Guide to Leaving the Planet
In the evening the Telescope projections began.
The projections looked spectacular with the moon peeping out behind later in the evening to add to the atmosphere!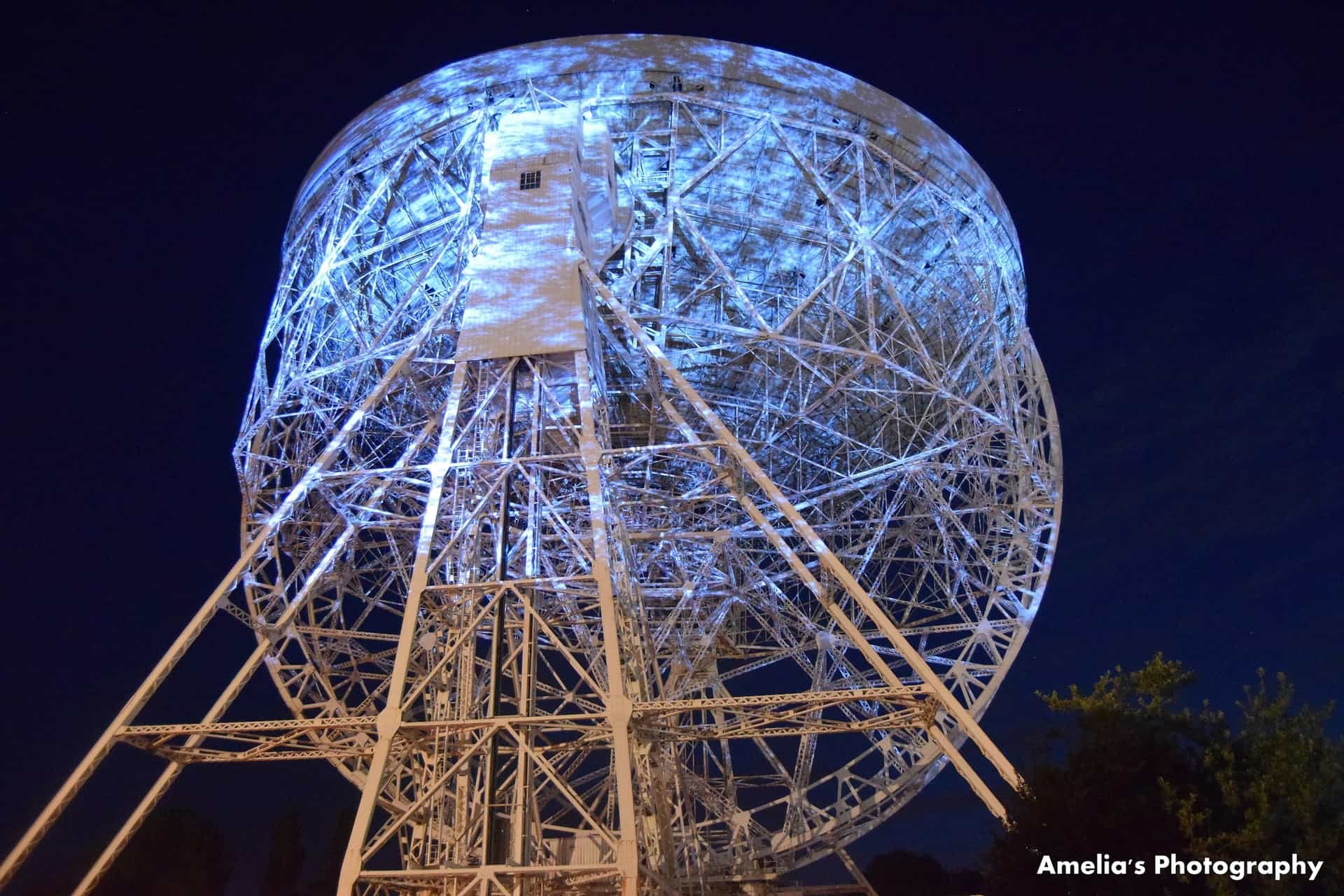 A display of metal fire lights could be seen on the other side of the site.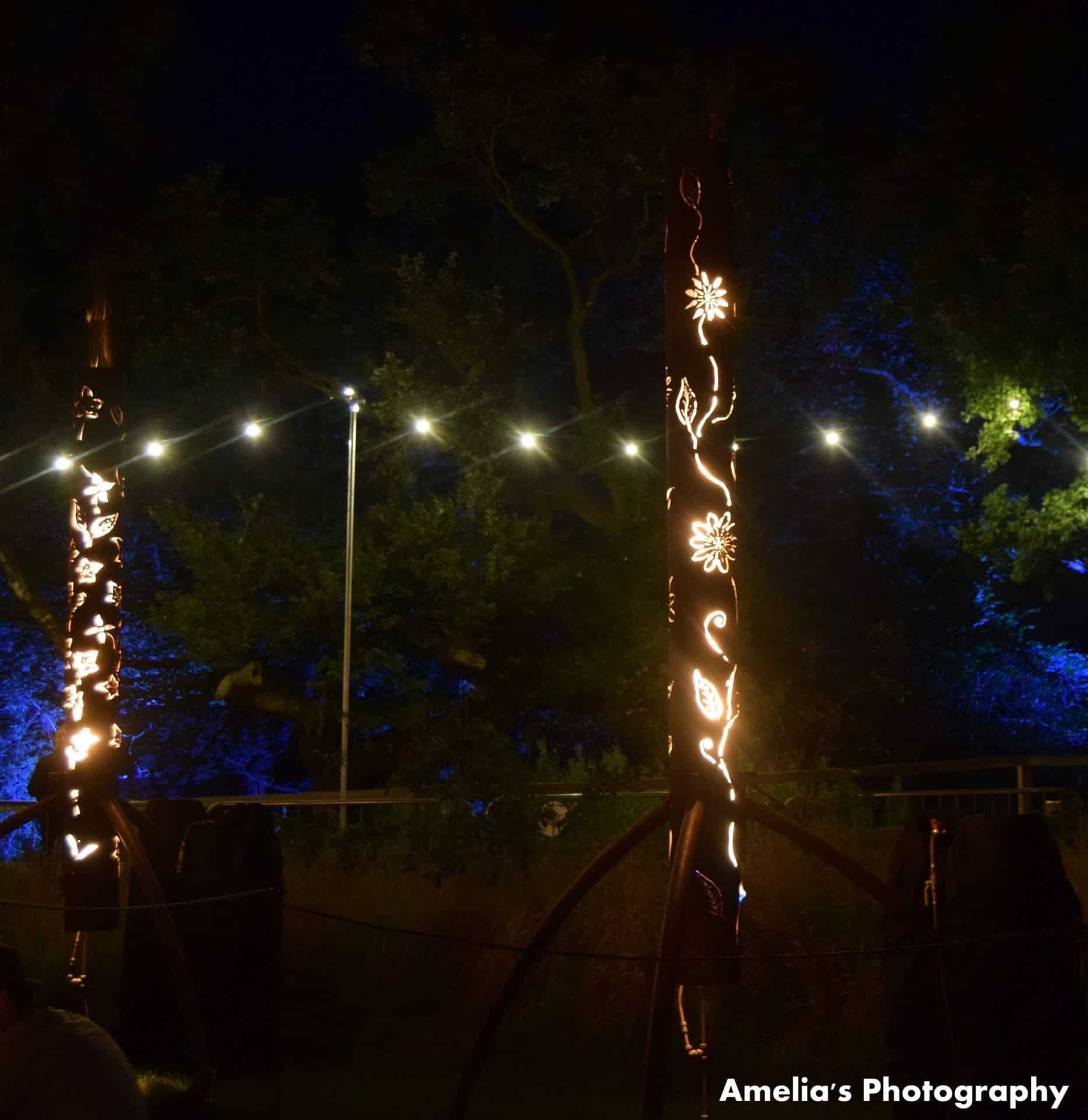 Also, on the other side of the grounds there were some stunning installations of lights – projecting different colours on trees – adding ambience to the evening.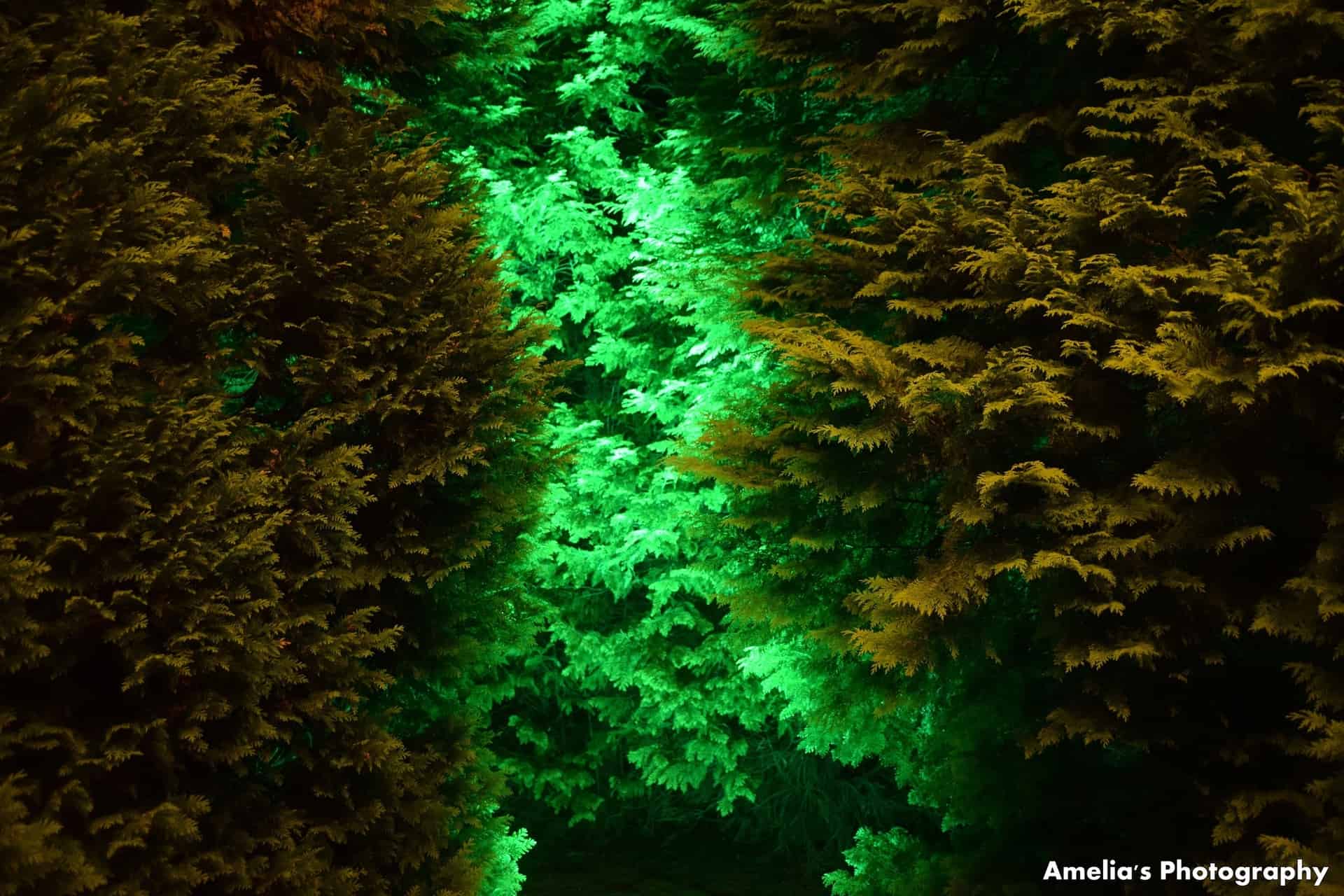 Overall the Bluedot Festival definitely pulls in the crowds, both campers/day visitors with a fantastic line-up – providing a remarkable and unforgettable experience for the whole family.
This slideshow requires JavaScript.
Click here for more photos by Amelia's Photography of Bluedot Festival!