We had a great time running our drop-in 'build your own balloon car' workshops and a quiz with prizes (including MajorTim.space Anniversary badges) at Techniquest Glyndwr's Fun Day, in Wrexham on the 26th May 2018!
The event was held in the old TJ Hughes building, in Wrexham!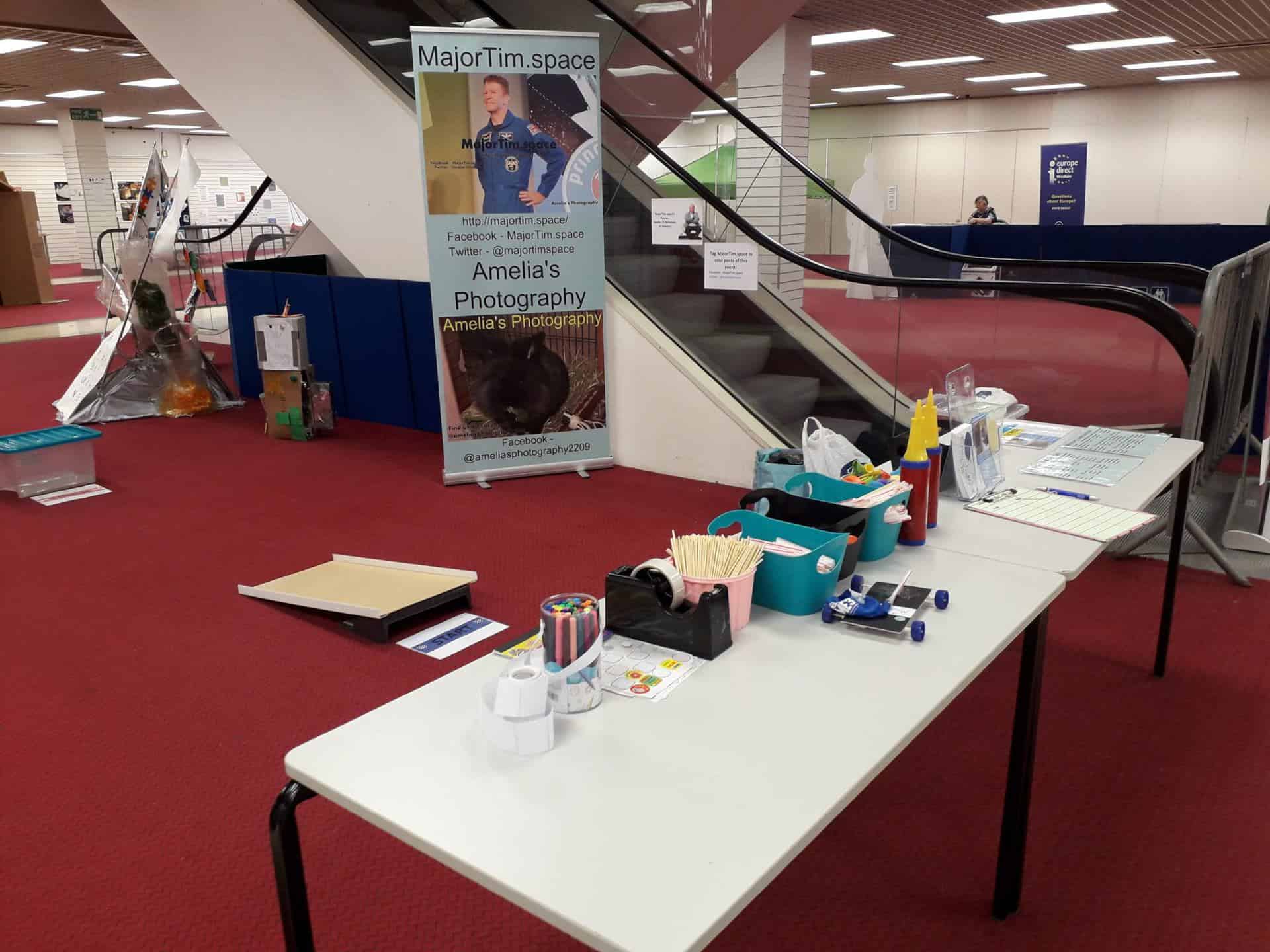 We had many visitors to our stand who had fun learning about astronomy, Newton's Third Law of Motion and friction!
The event coincides with each of the monthly Wrexham Street Festivals that now take place on the last Saturday of the month in the town centre.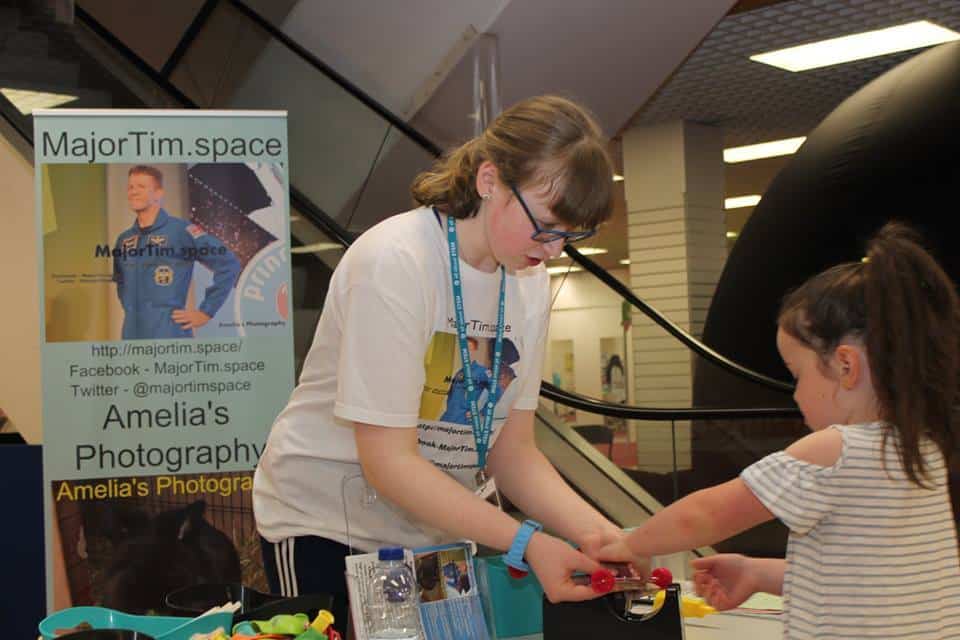 We thoroughly enjoyed exhibiting at the Fun Day!
This slideshow requires JavaScript.