NASA's InSight Mission launched Saturday, 5th May 2018!
The NASA InSight spacecraft launched on-board a United Launch Alliance Atlas-V rocket, from Vandenberg Air Force Base in California
The is the first interplanetary mission from the West Coast and NASA's InSight is the first outer space robotic explorer to study the interior of Mars!
NASA's Mars Interior Exploration using Seismic Investigations, Geodesy and Heat Transport (InSight) mission is on a 300-million-mile trip to Mars to study for the first time what lies deep beneath the surface of the Red Planet.
InSight (Interior Exploration using Seismic Investigations, Geodesy and Heat Transport) is a NASA Discovery Program mission that will place a single geophysical lander on Mars to study its deep interior.  But InSight is more than a Mars mission – it is a terrestrial planet explorer that will address one of the most fundamental issues of planetary and solar system science – understanding the processes that shaped the rocky planets of the inner solar system (including Earth) more than four billion years ago.
By using sophisticated geophysical instruments, InSight will delve deep beneath the surface of Mars, detecting the fingerprints of the processes of terrestrial planet formation, as well as measuring the planet's "vital signs": Its "pulse" (seismology), "temperature" (heat flow probe), and "reflexes" (precision tracking).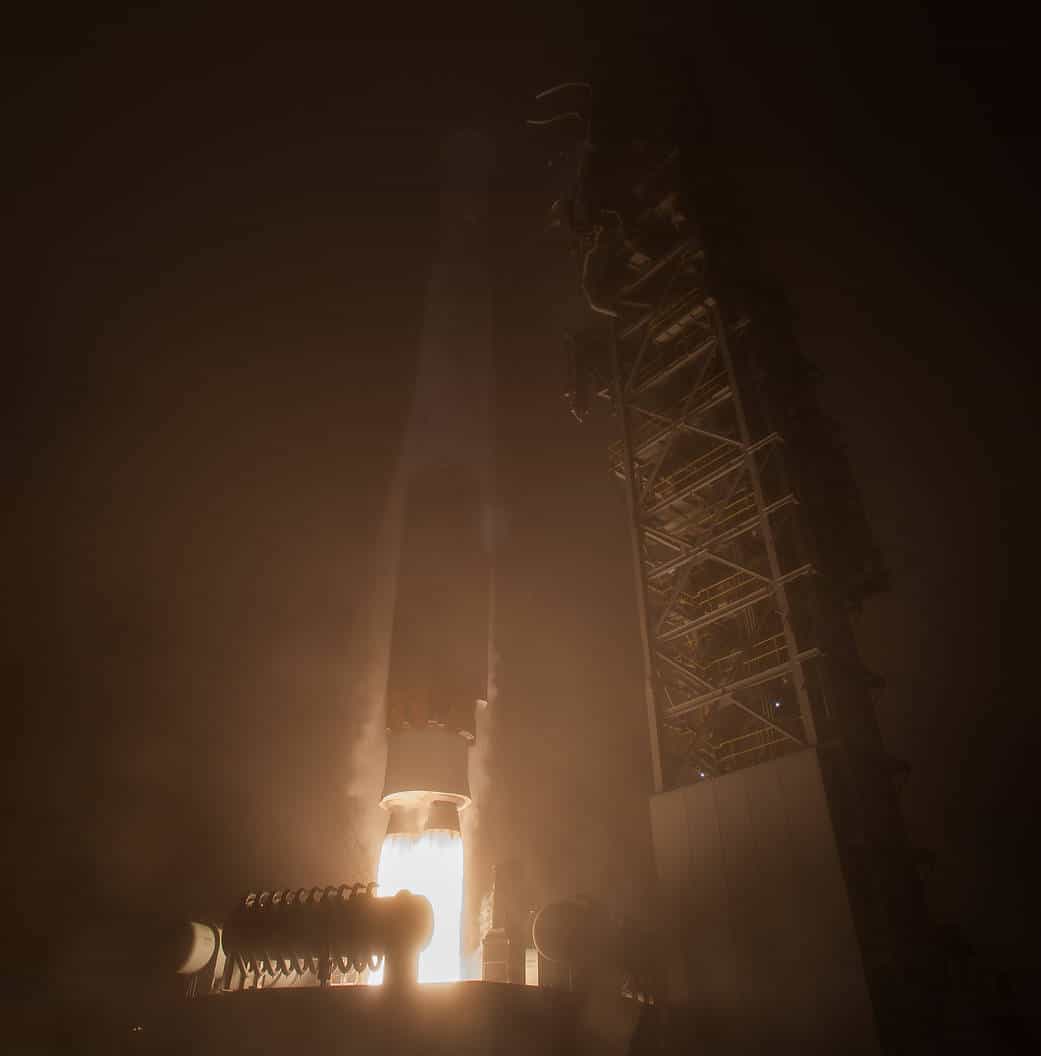 InSight is scheduled to land on the Red Planet on the 26th November 2018 where it will conduct science operations until the 24th November 2020, which equates to one year and 40 days on Mars, or nearly two Earth years.
The InSight lander will probe and collect data on marsquakes, heat flow from the planet's interior and the way the planet wobbles, to help scientists understand what makes Mars tick and the processes that shaped the four rocky planets of our inner solar system.
Previous missions to Mars investigated the surface history of the Red Planet by examining features like canyons, volcanoes, rocks and soil, but no one has attempted to investigate the planet's earliest evolution, which can only be found by looking far below the surface.
The InSight mission is part of NASA's Discovery Program.  It will rely on proven technologies used on NASA's Mars Phoenix mission, and will send a lander to the Martian surface that will spend two years investigating the deep interior of Mars – as well as the processes that not only shaped the Red Planet, but also rocky planets throughout the inner solar system.