On this day 2 years ago (15th January 2016) – Tim Peake became the first British ESA astronaut to perform a spacewalk!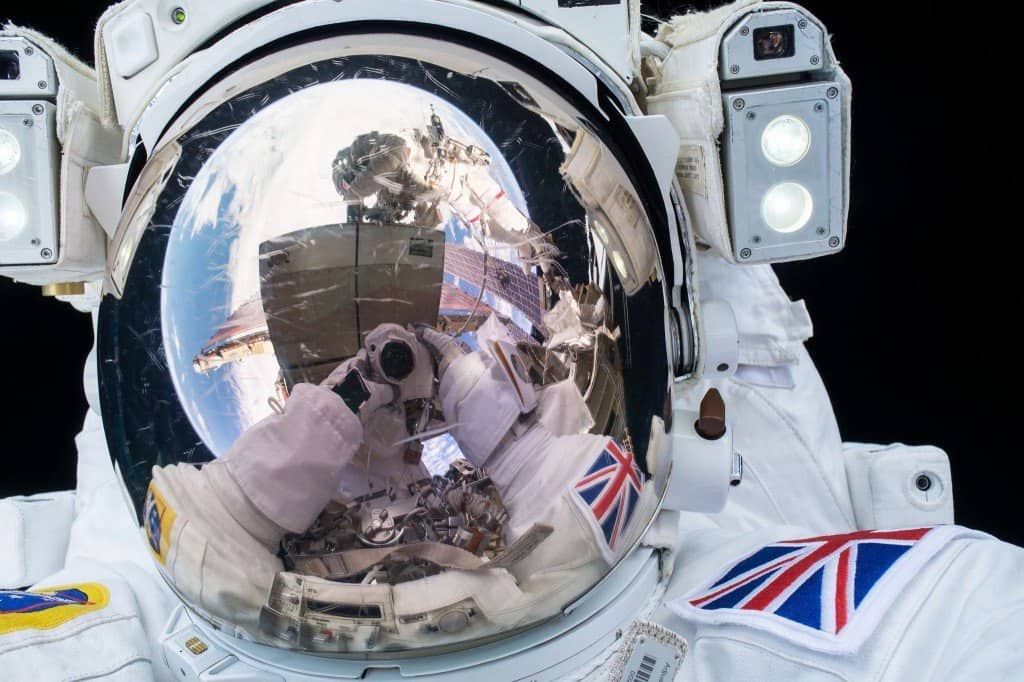 Major Peake stepped outside the International Space Station's Quest airlock, along with NASA astronaut Tim Kopra.
They scheduled to spend six-and-a-half hours on the exterior of the outpost.
The astronauts completed the primary goal of the spacewalk: replacing a faulty component on the station's exterior.
Tim Kopra exited the Quest airlock first, followed by his British colleague a few minutes later.  Kopra then proceeded to the worksite with a toolbox, where he anchored a foot restraint as an additional safety measure.  The US astronaut then gave a "Go" signal for Major Peake to follow the Nasa astronaut, carrying the replacement electrical box.
They were told by Mission Control to 'hang out' for 10 mins until the Sun went down. The only way to protect them from the high voltage from the solar panels was to wait until it was dark – Tim Peake quoted "Most memorable 10 minutes of my life".
NASA ended the Extravehicular Activity (EVA) after Tim Kopra reported a "small amount" of water in his helmet, but the flight director took the precaution of ending the event early.
The astronauts were outside the space station for four hours 43 minutes.