It is one year today since Tim Peake returned to Earth from space!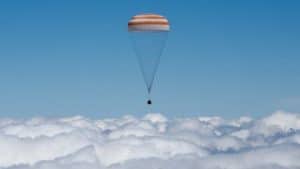 He described the journey back as "the best ride I've been on ever", adding: "The smells of Earth are just so strong".
His return marked the start of another incredible year for Tim, which included touring and writing his own book!
Children have been inspired by his Principia Mission – in a way that they may not have been interested in space especially from a scientific or mathematical point of view, but have been drawn in through a number of different ways, such as competitions, challenges and experiments!