In a unique collaboration with the World Museum Liverpool we were proud to run our drop-in 'Magical Illusions' workshops and a Galactic Quiz with prizes at their spectacular stargazing event – 8th November 2019.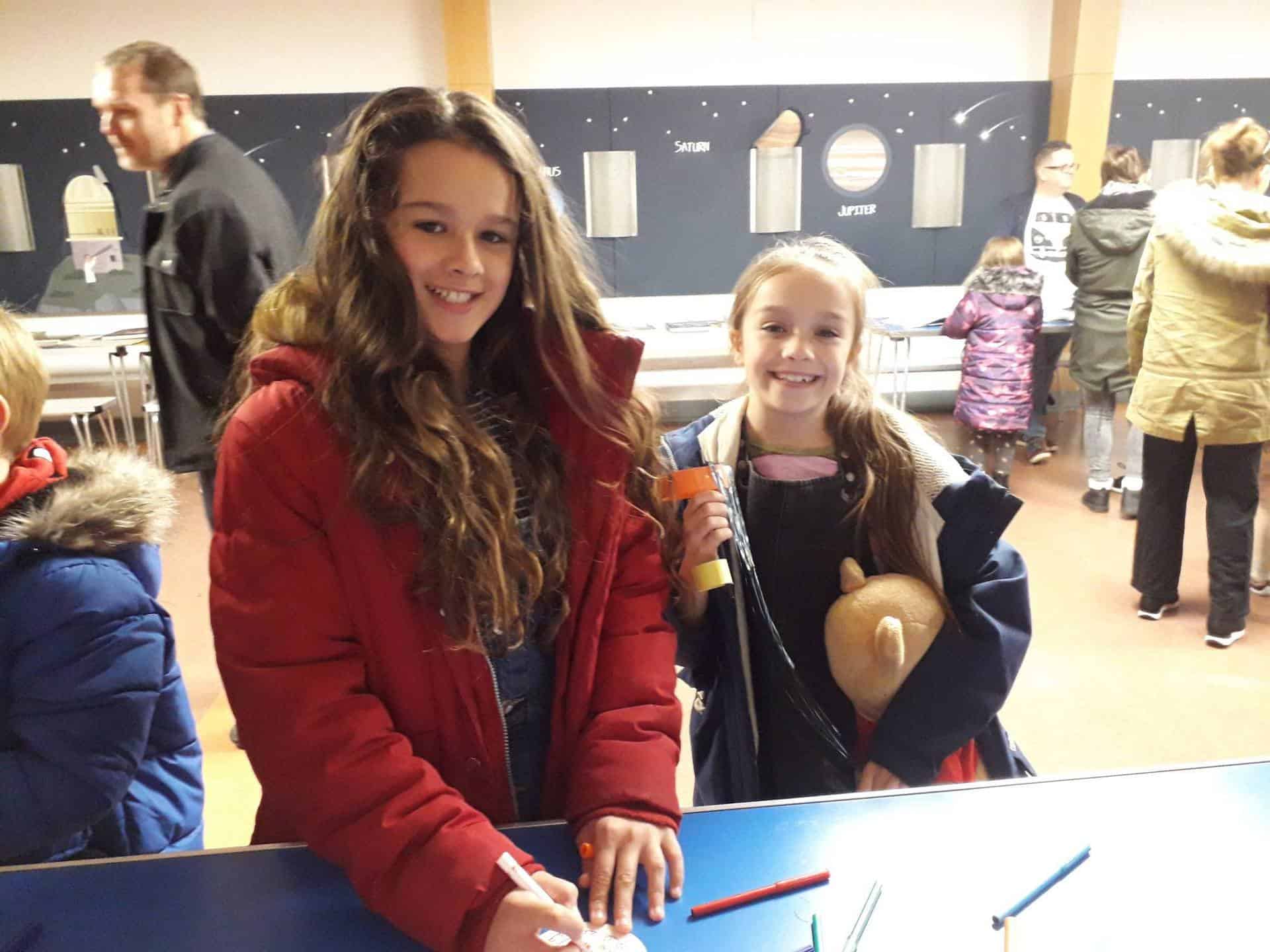 Visitors to our stand made phenomenal STEM Spinning Tops – while learning the science behind them.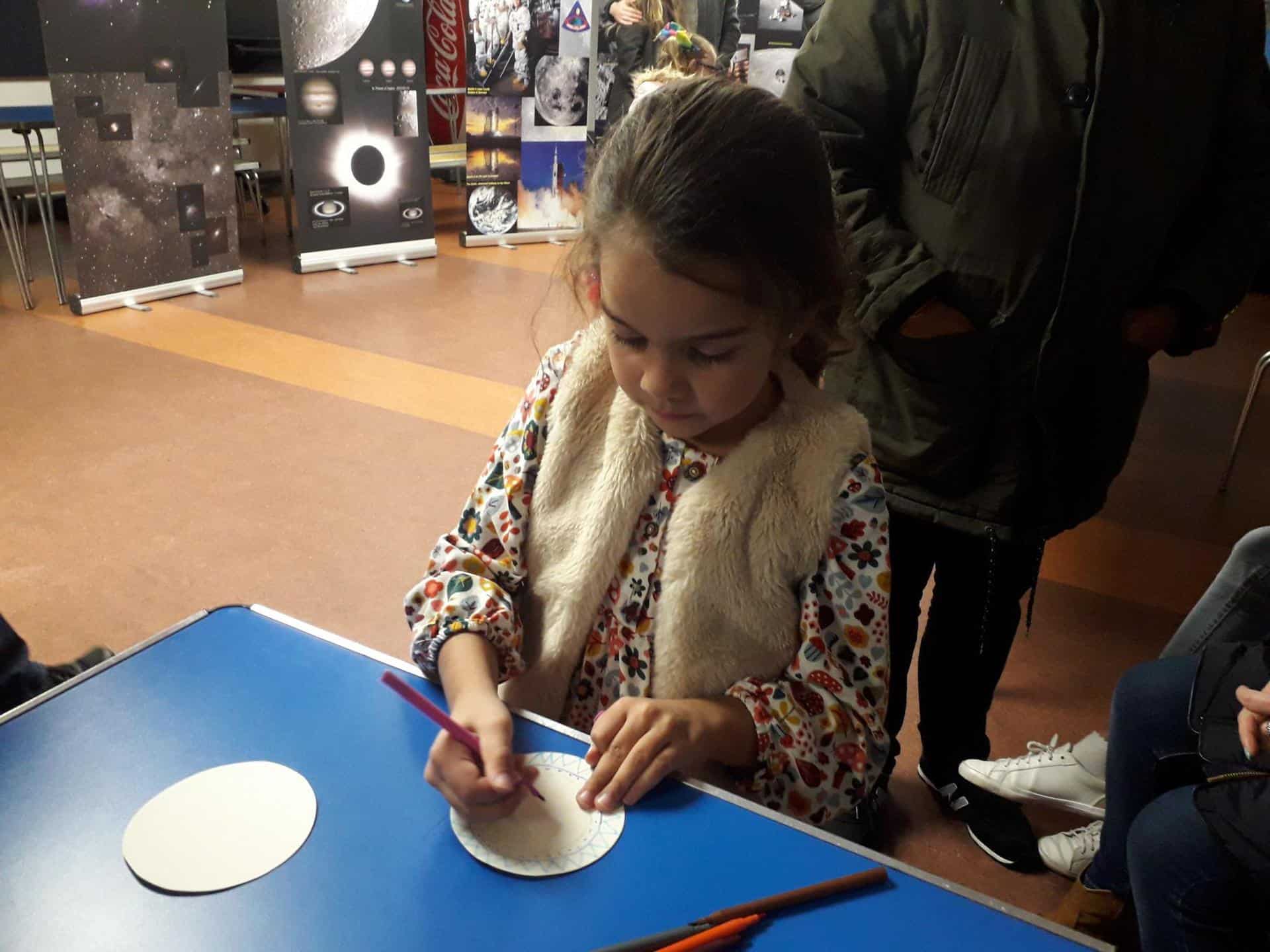 In addition to our STEM Spinning Tops, visitors to our stand also made Hoop Gliders – while learning the science behind them – which they got to take home!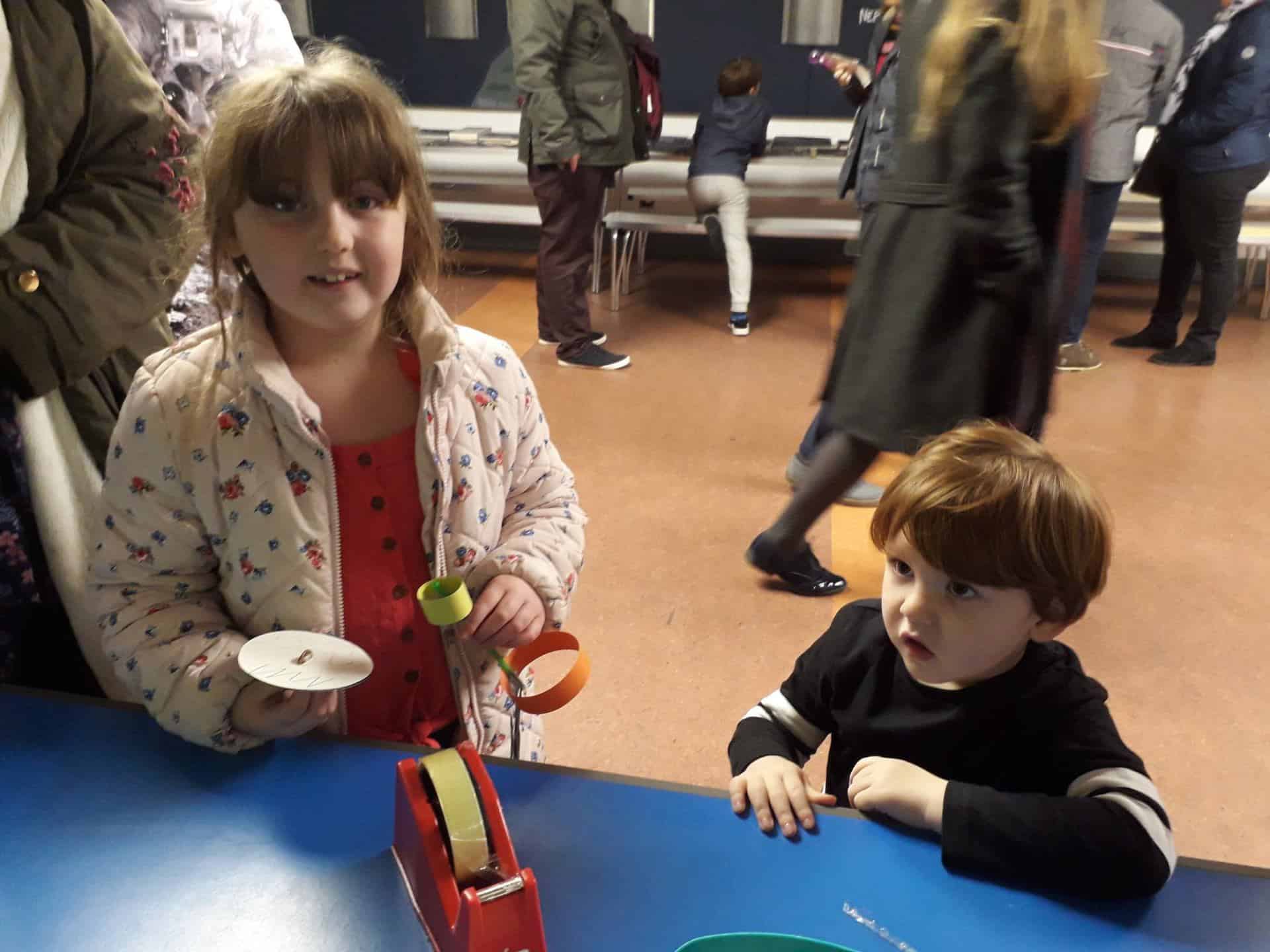 Our Galactic Quiz with prizes was very popular…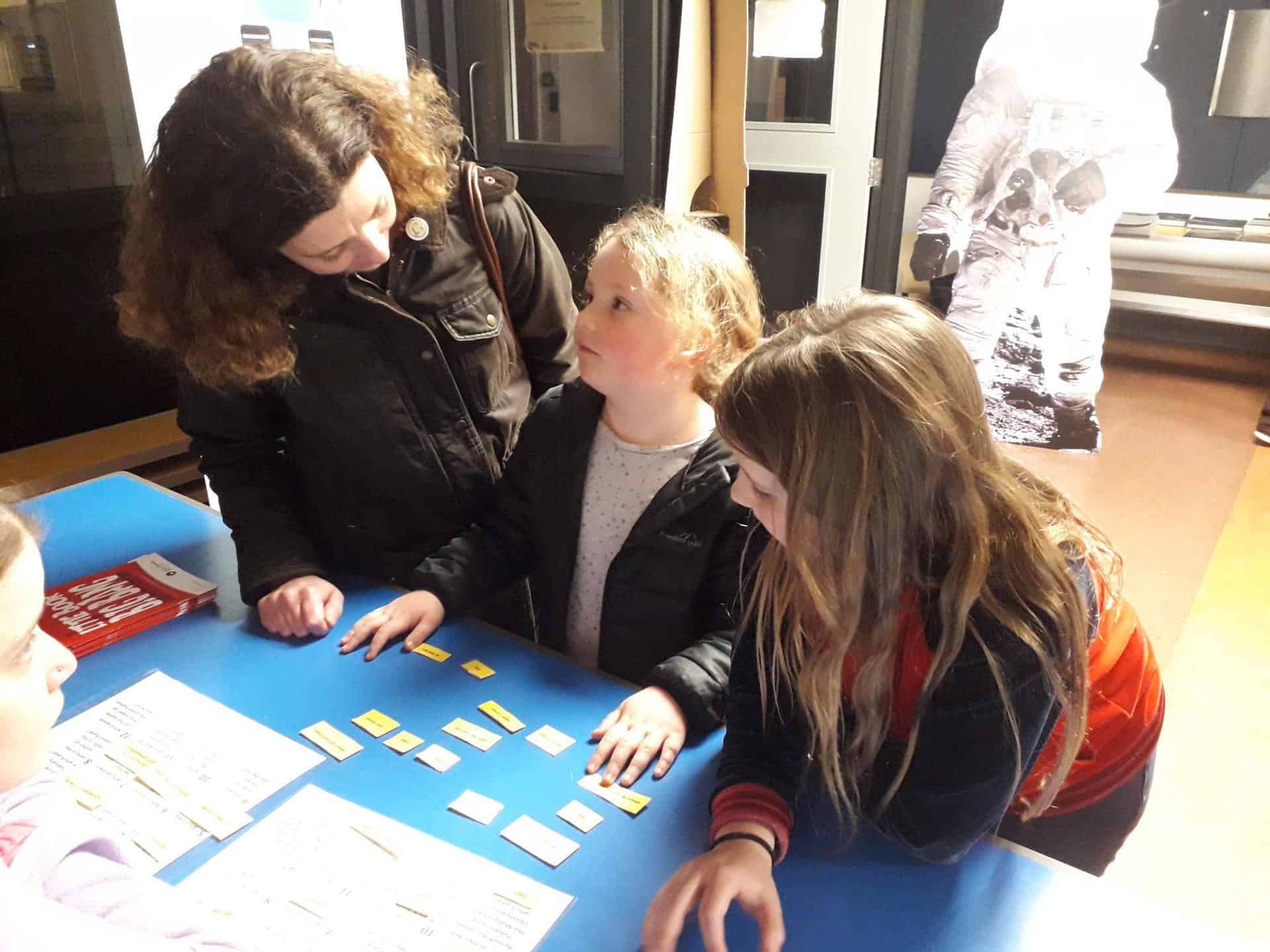 We were also very pleased to have recorded the 3rd episode of MajorTim.space's Polymath Cerebration Podcast on stage with Dr Jackie Bell, the Stargazing evening's celebrity guest – announcement will be made when it is available to download.
Afterwards young blogger, Arran (age 10) came across to meet our CEO, Amelia Piper (below).
Watch out for this new blogger & his kids blog!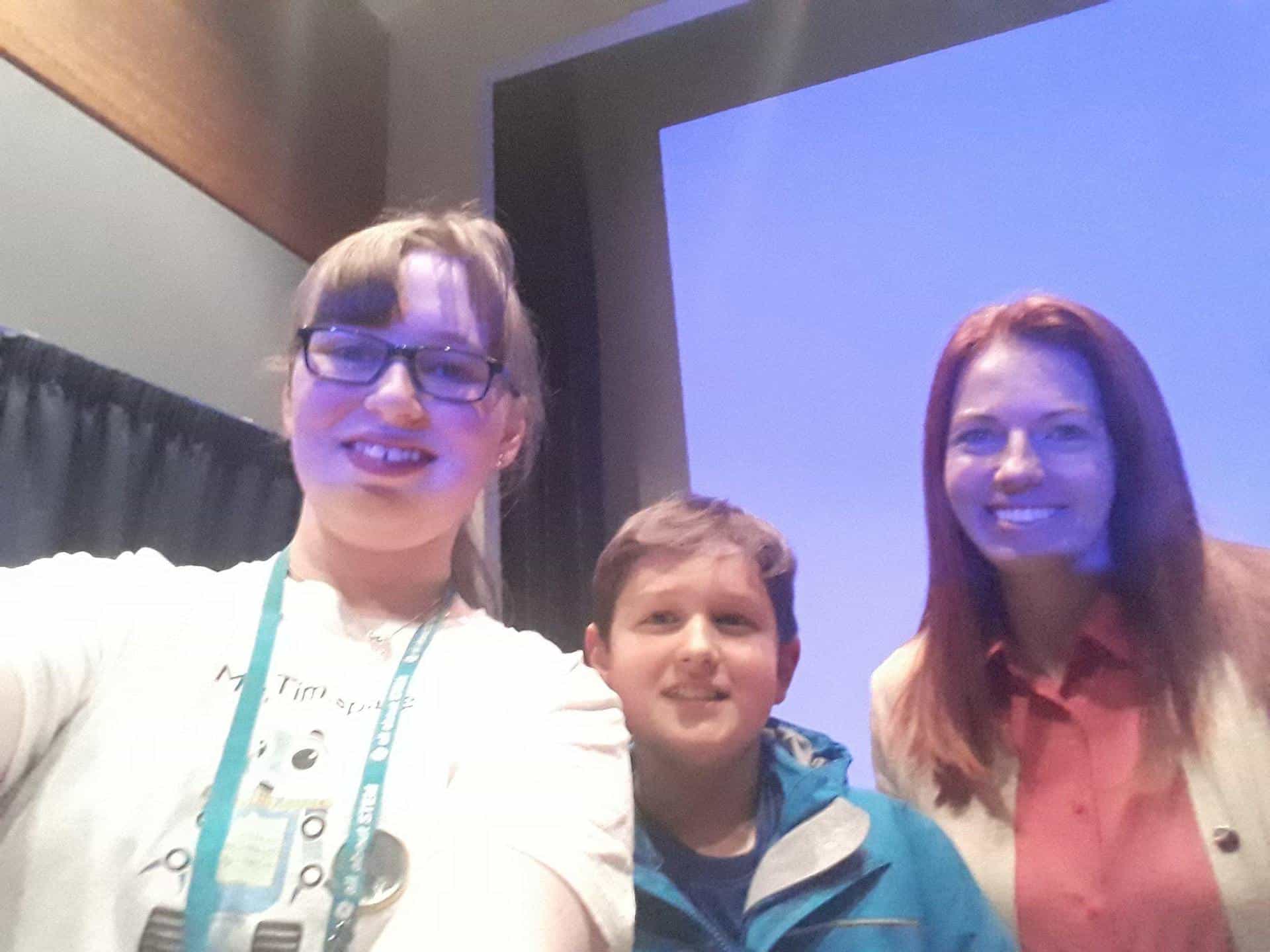 Visitors to our stand at the event included Dulcie (below) – winner – signed copy of Dallas Campbell's book in our Apollo raffle (July 2019).
Before, Dulcie was sure she didn't want to be an astronaut, but after reading the book Dallas has convinced her!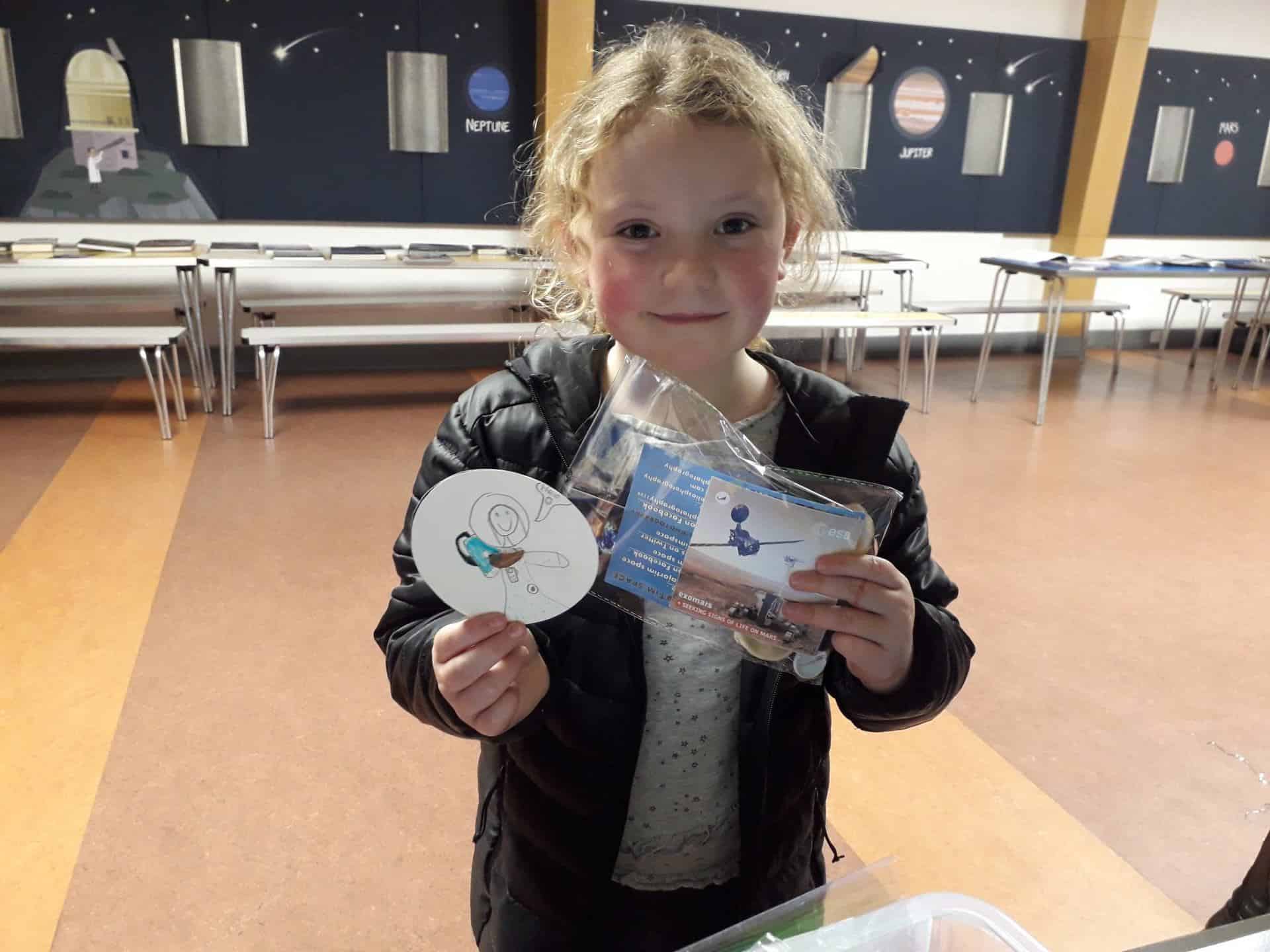 Our workshops were very popular and all visitors has a fantastic time!

This slideshow requires JavaScript.