6th & 7th April 2019 – we delivered our Mars Mission Egg Drop workshop with Scout Association Scout groups, as part of their Wild Sleepout at RSPB Conwy!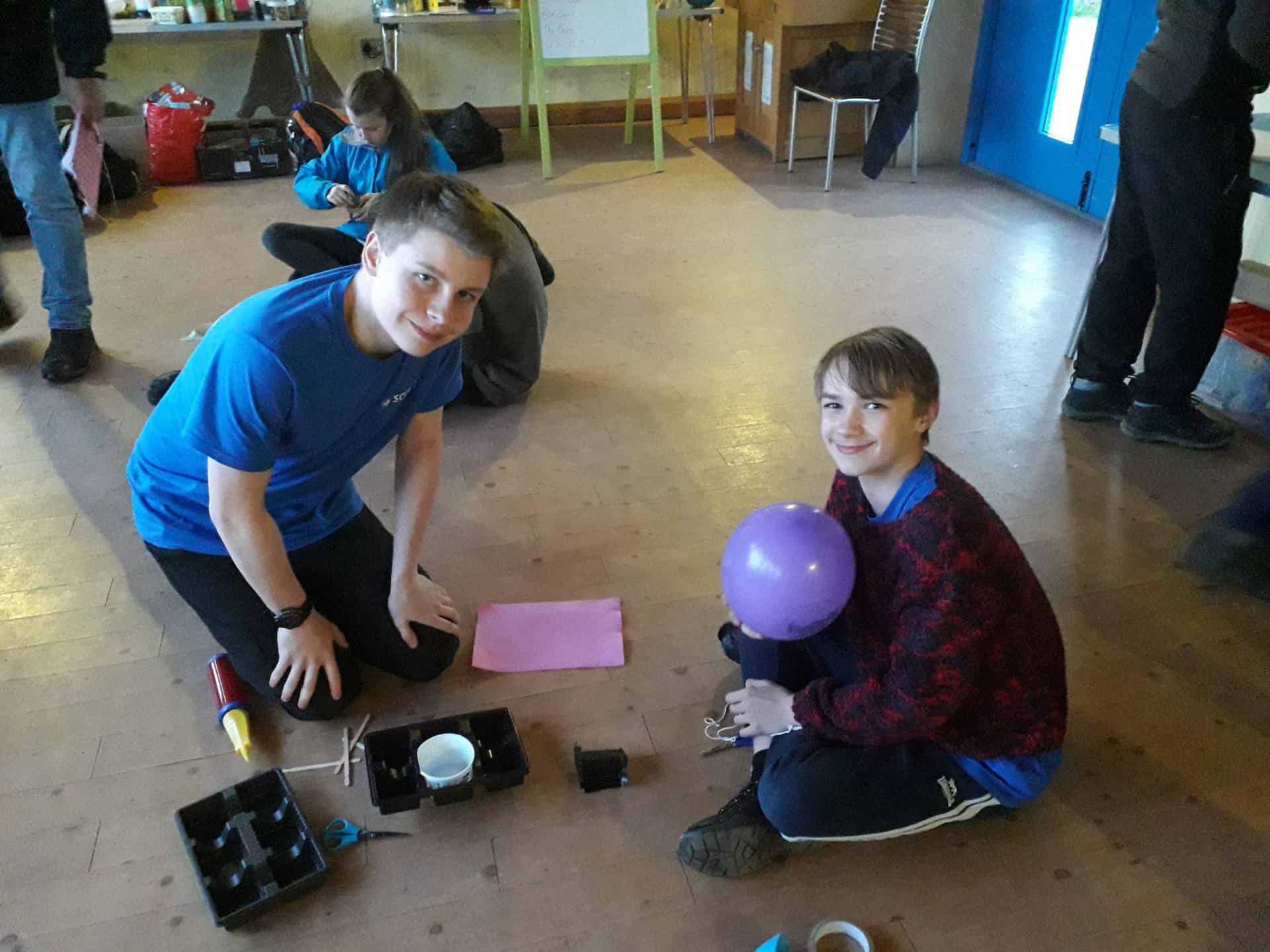 We challenged the Scouts to design and make a protective lander for the equipment so that it lands safely on Mars.
They worked on the Saturday evening (6th April 2019) to design and build Mars landers from a range of materials.
They had to minimize the force of the impact in order to give their eggs the best chance of survival!
They learnt about acceleration, velocity, gravity and much more!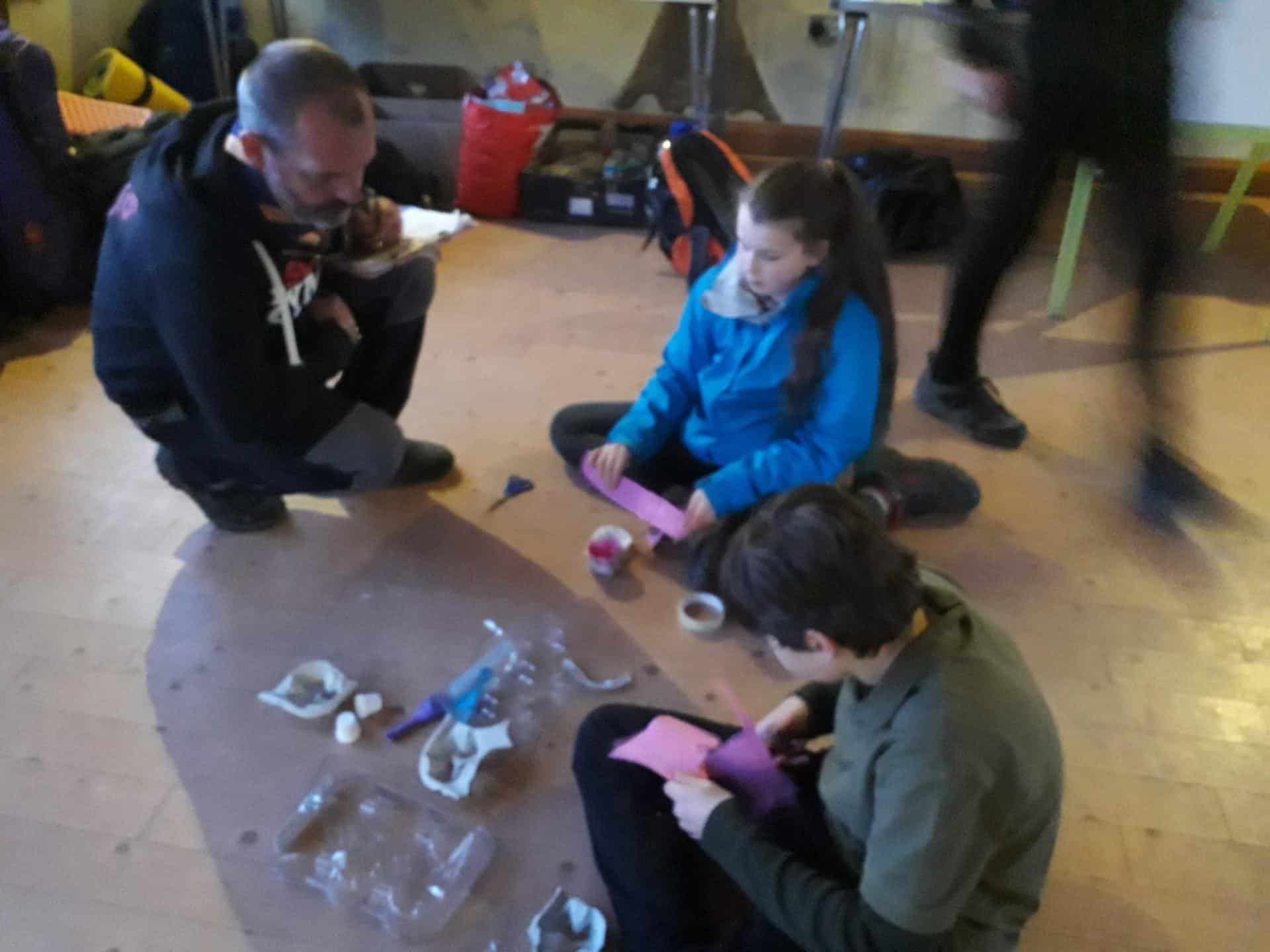 On the Sunday morning (7th April 2019) – we returned to the Camp at RSPB Conwy and held the competition to test which Scout's expensive technical equipment (a raw egg) would survive the long drop from the probe to the surface of Mars!
We had 3 joint winners……..
The three winning landers (Satin Express, Omelette 3 and This Name Is Ironic) were built by…….
Abi (Satin Express), Millie (Omelette 3) and Angharad (This Name Is Ironic)!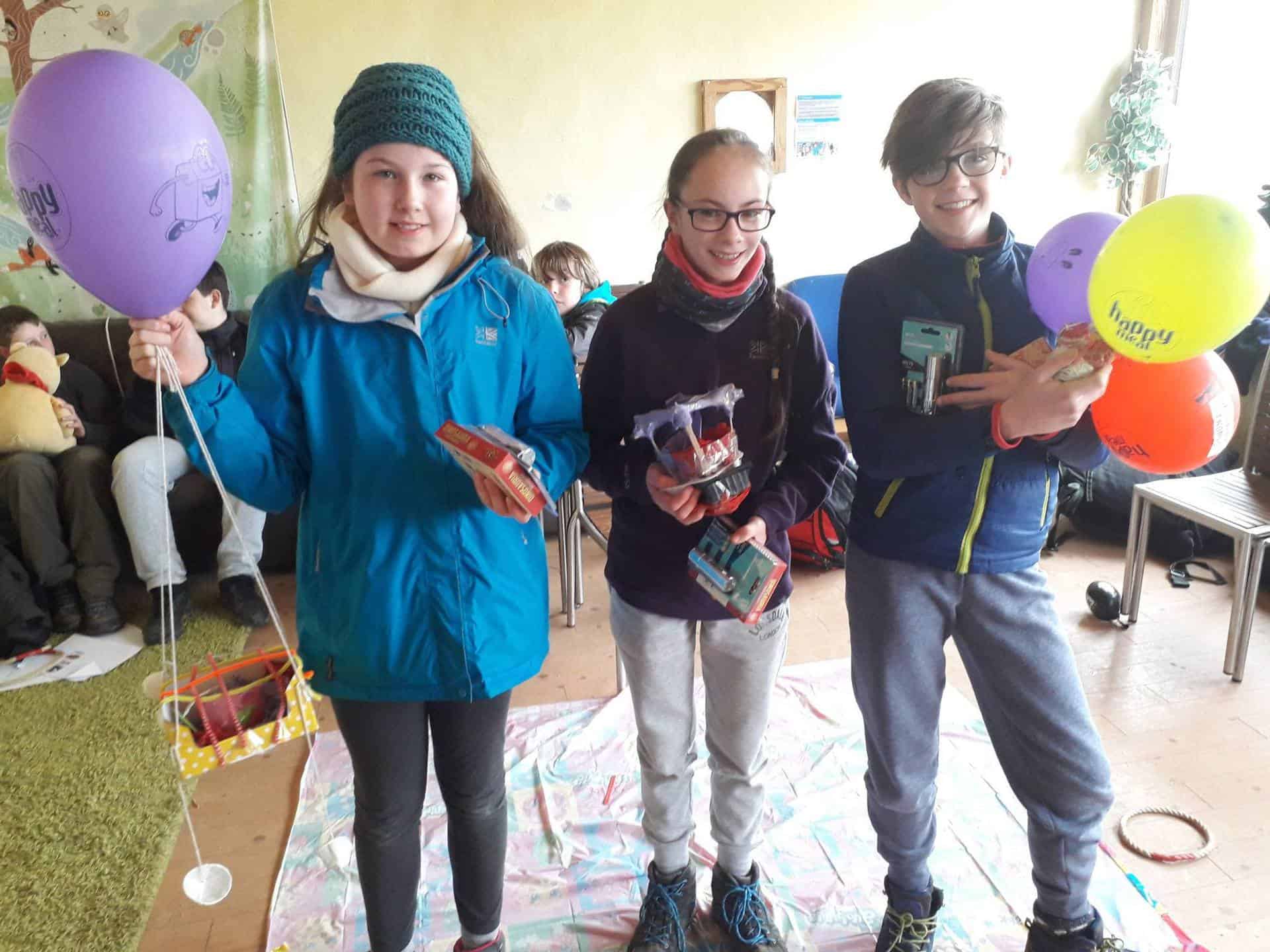 It was great to see the young people having fun exploring STEM and excited to spend Saturday night camping at RSPB Conwy!
Fantastic STEM Explorers – who enjoyed learning the science behind the activities!
If you run a Scout Association/Girlguiding unit or Youth Club/Group in North Wales – contact us for more information about our workshops – Also, visit our MajorTim.space's 'Galactic Outreach Workshops'! page for more info!
Scroll down to see slideshow of photos and videos…
This slideshow requires JavaScript.