In a unique collaboration with the World Museum Liverpool we were proud to be running our drop-in 'build your own balloon car' workshops and a Galactic Quiz with prizes at this spectacular stargazing event.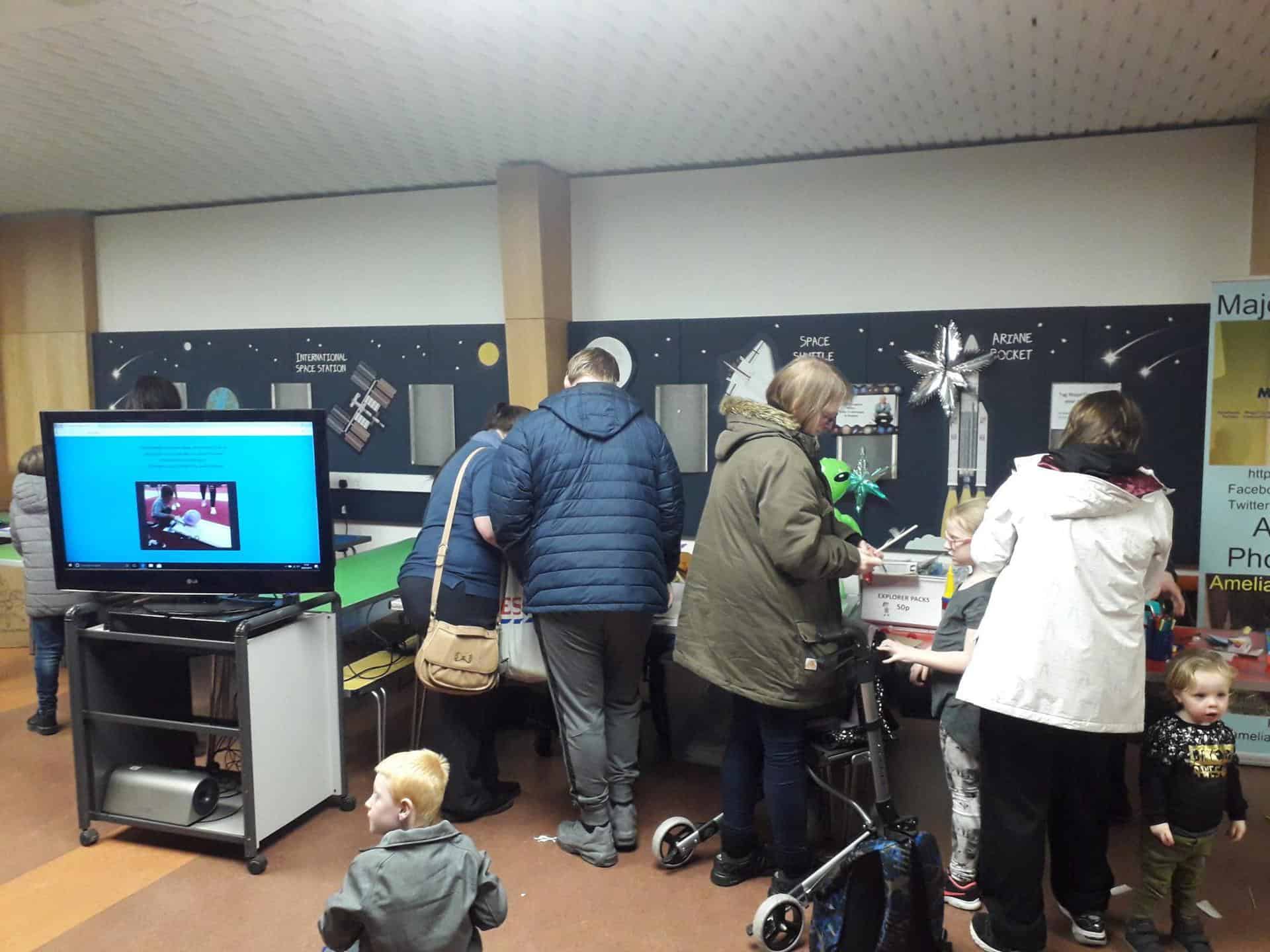 Visitors got to build a Balloon Car – while learning the science behind it – which they could take away with them!
During the event we ran the fastest balloon car competition!
We timed every balloon car on our ramp to the finish line and recorded all the times!
After sorting through the many lists of names we found our winner……..
The Lucky Winner was….. Cora Bilsborough with her car 'SHOOTING STAR!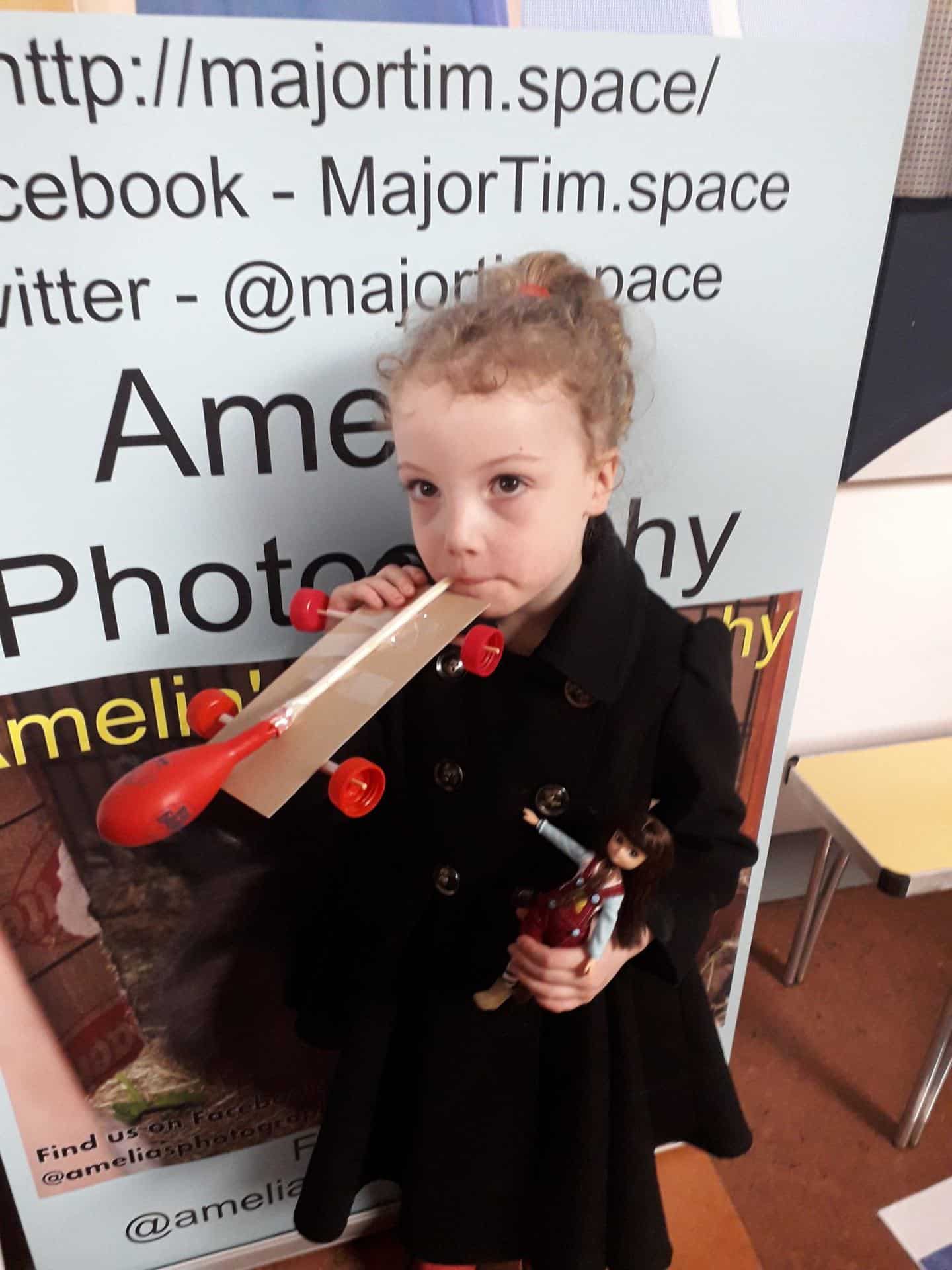 Cora's car had an amazing time of 1.06 seconds!
Cora was thrilled with her prize (below) –
The lucky winner with her prize

Congratulations Cora – we hope you enjoy your prize!
Also, well done to all the other participants, all of the cars were exceedingly fast.
We took our new MajorTim.space Galactic Photo Prop which was very popular with the visitors!
More photos of visitors with the photo accessory at the end of the article.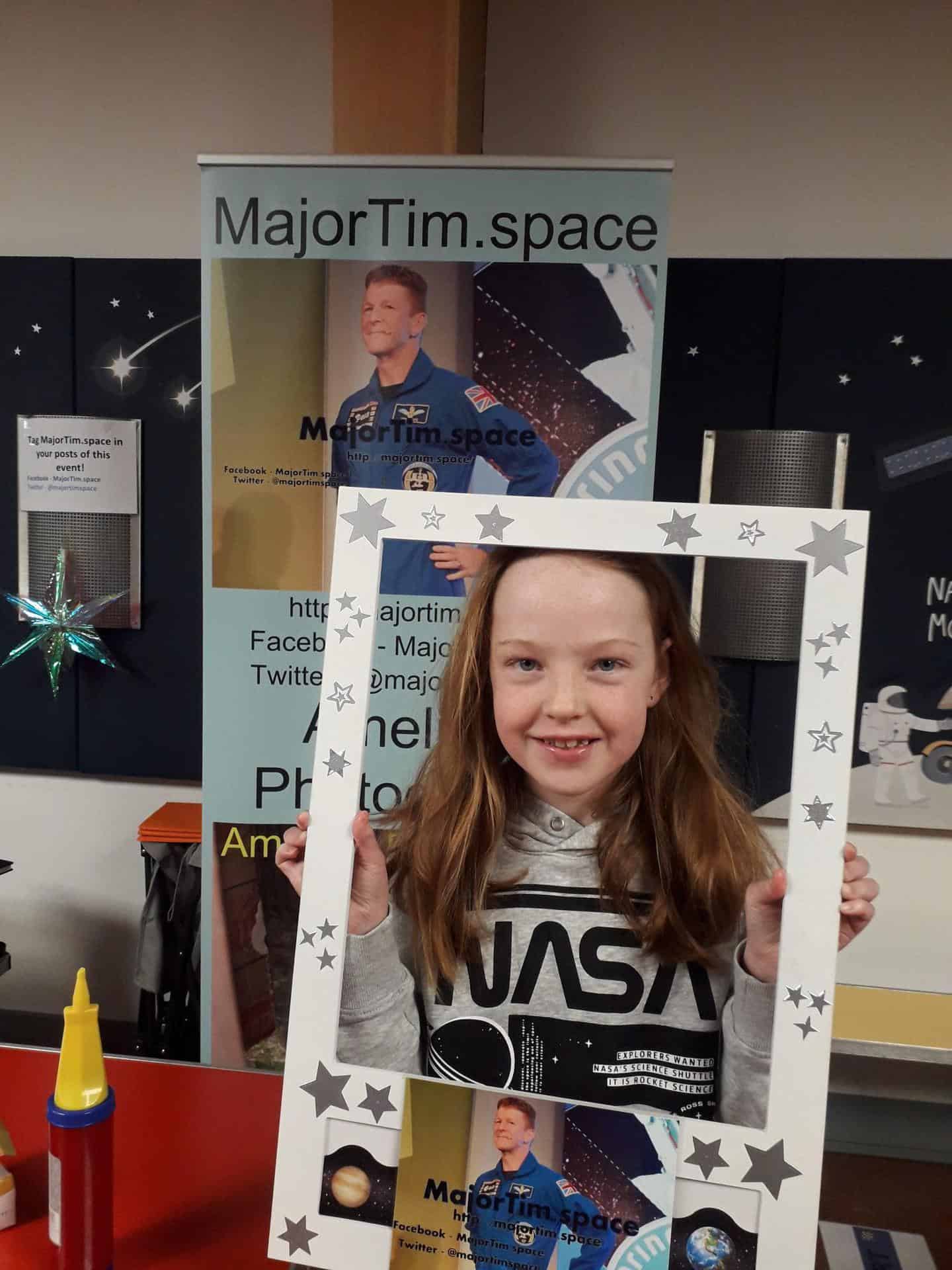 Also, we provided a new photo editing experience – space selfies!
All of the visitors to our stand had a STEMtastic time!

This slideshow requires JavaScript.