We had a fantastic time running our drop-in 'Camera Obscura' workshops at take pART, Llandudno – 12th & 13th January 2019.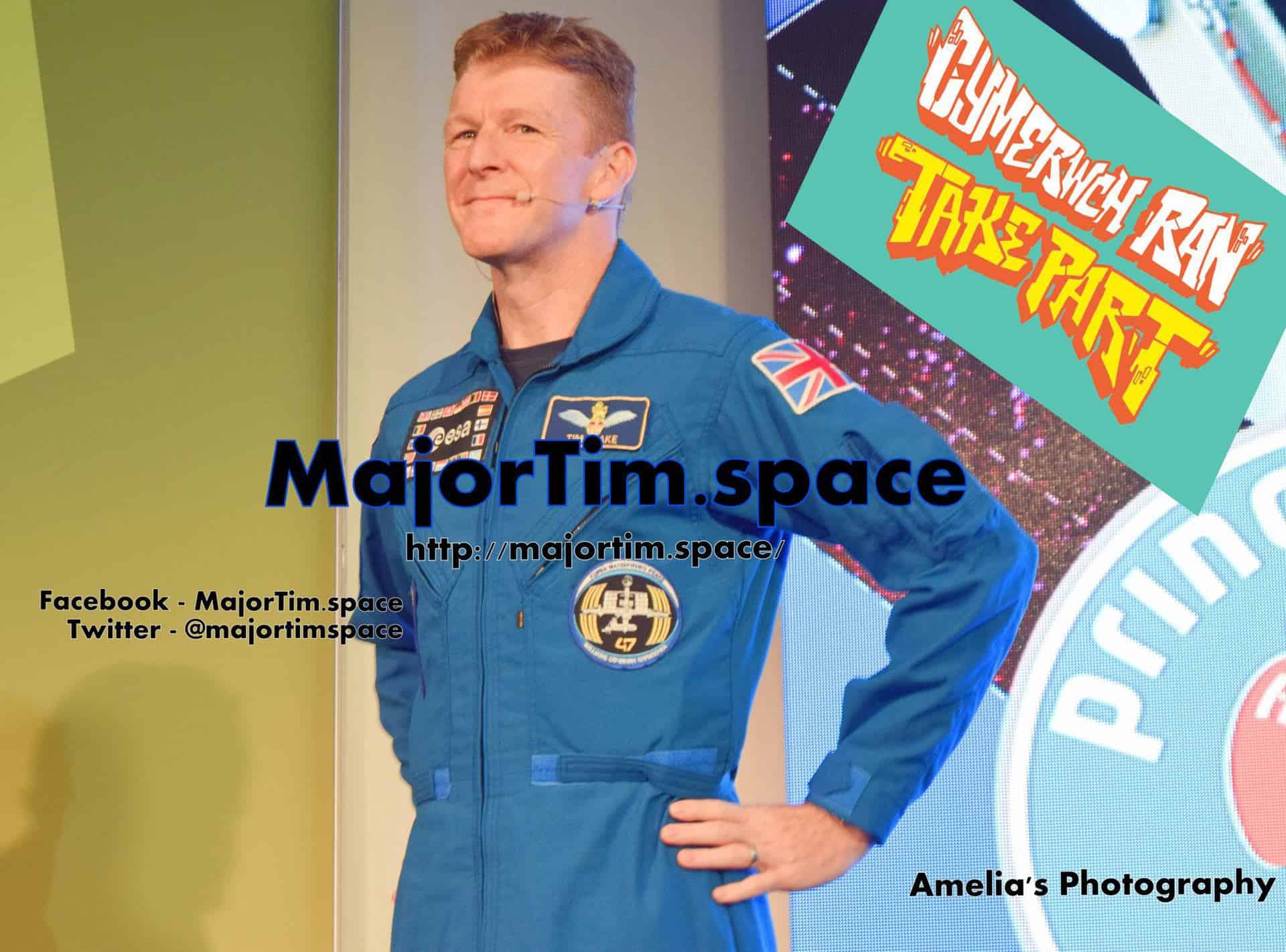 Visitors made Retro Pinhole Cameras – a device with a small hole that lets light through to show an image.
We also had our Galactic Quiz with prizes, some friction challenges that got the visitors thinking and a STEM themed raffle.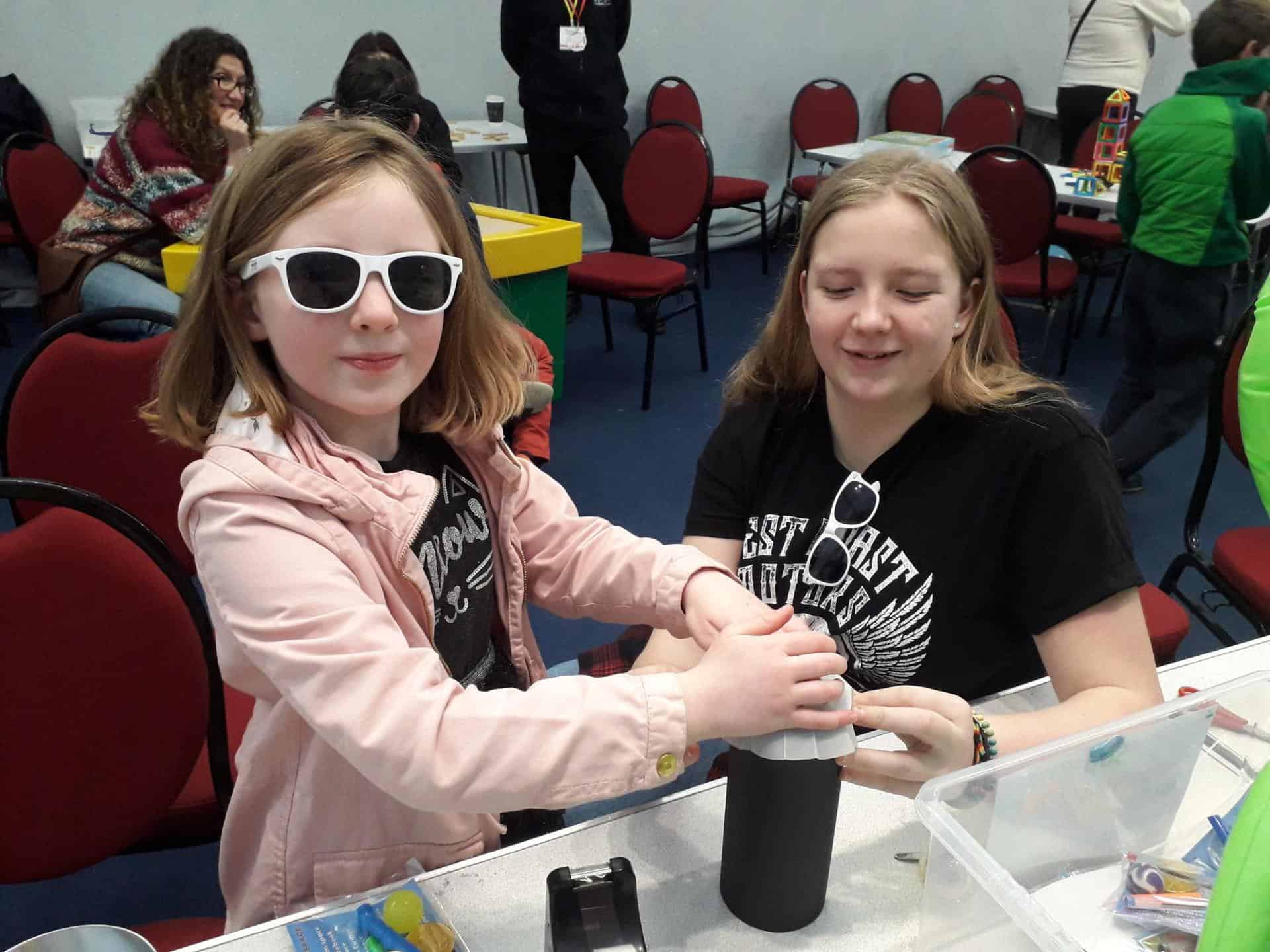 Plus, as an added extra on the Sunday – in addition to Pinhole Cameras – visitors got to make Shooting Star Hoop Gliders!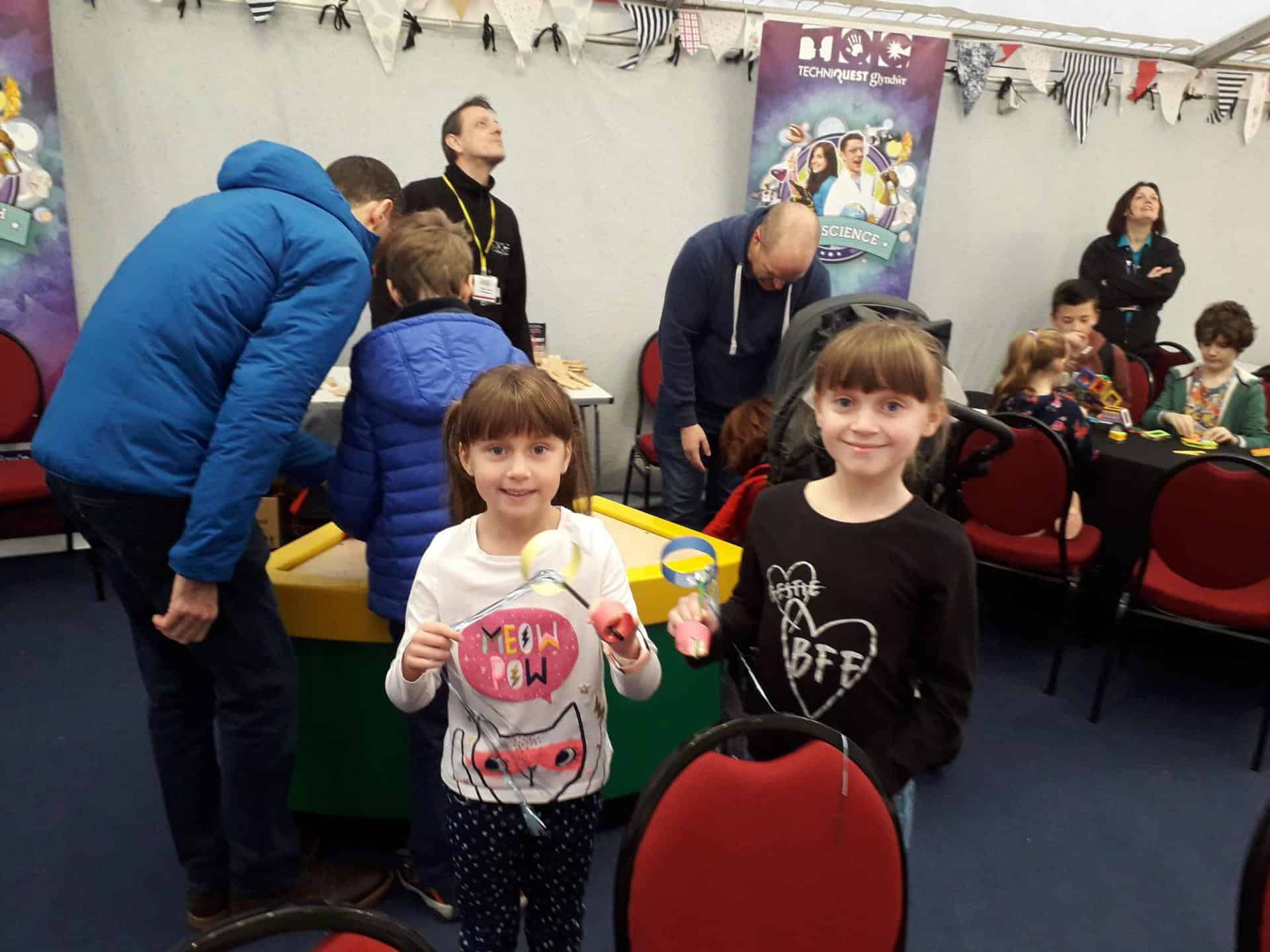 We took our new MajorTim.space Galactic Photo Prop which was very popular with the visitors!
More photos of visitors with the photo accessory at the end of the article.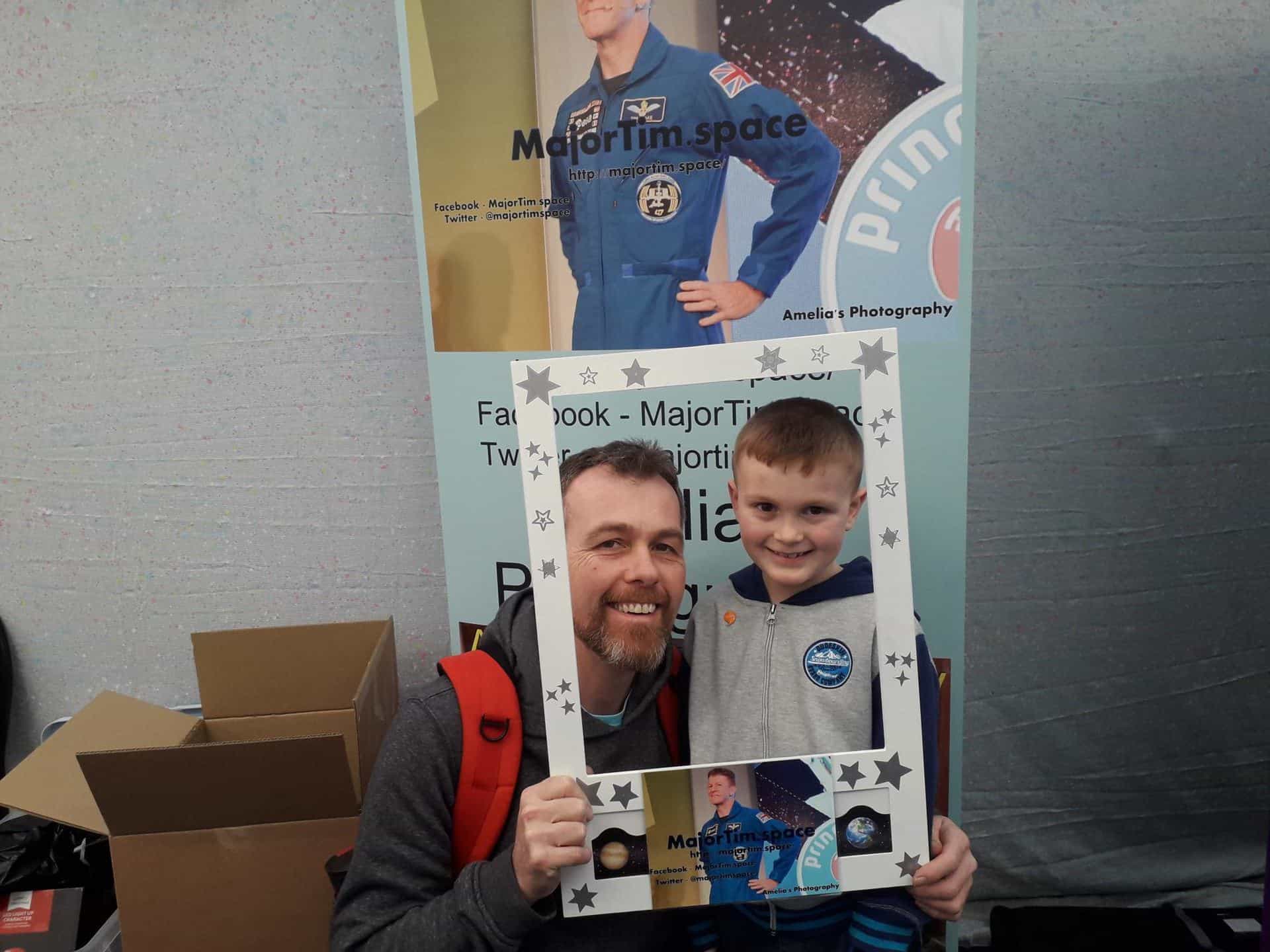 Also, we provided a new photo editing experience – space selfies!
The lucky winner of our raffle was Techniquest Glyndwr Science Communicator – Kevin!
The prize was a signed photo of Helen Sharman (below).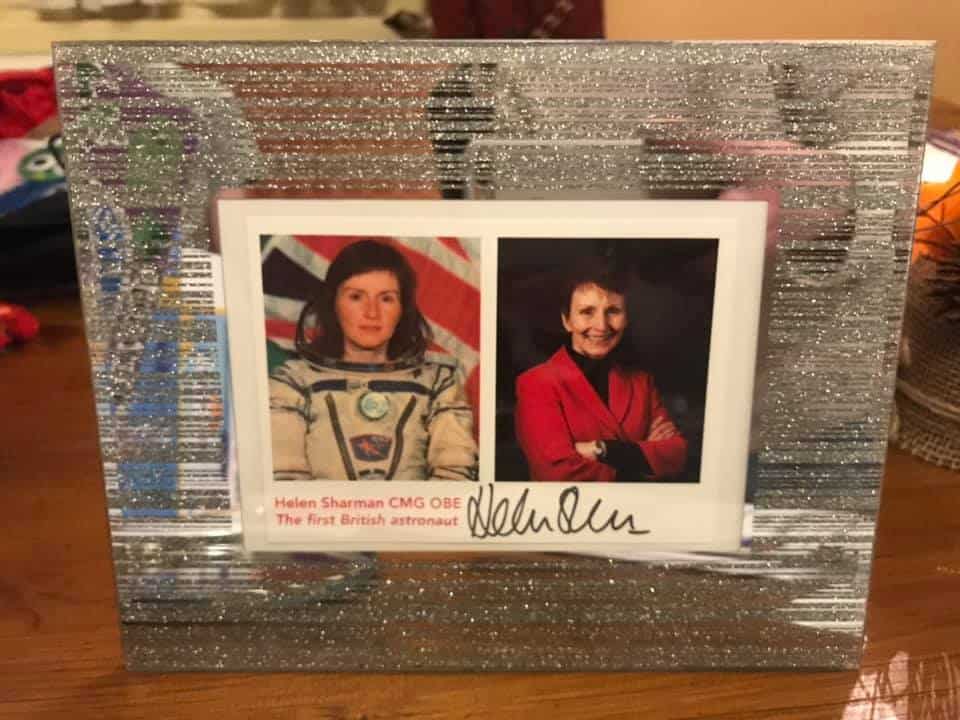 All of the visitors to our stand had a STEMtastic time!

This slideshow requires JavaScript.