On this day (16th June 2018) 55 years ago in 1963 – Valentina Tereshkova became the first woman in space.
Valentina Tereshkova remains the only woman ever to have flown a solo space mission!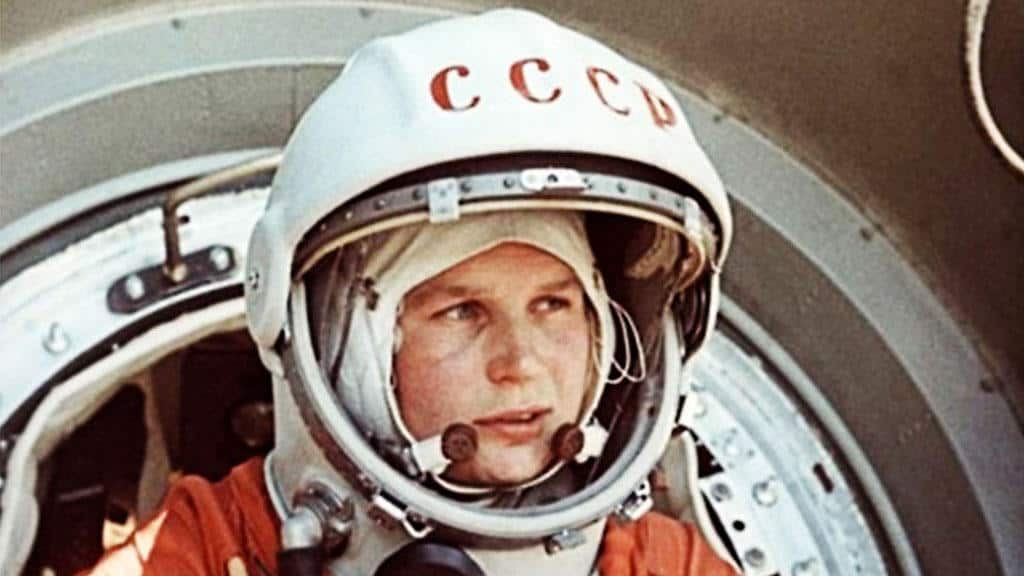 Interested in parachuting from a young age, Tereshkova began skydiving at a local flying club, making her first jump at the age of 22 in May 1959.  At the time of her selection as a cosmonaut, she was working as a textile worker in a local factory.
After the first human spaceflight by Yuri Gagarin, the selection of female cosmonaut trainees was authorised by the Soviet government, with the aim of ensuring the first woman in space was a Soviet citizen.
On 16 February 1962, out of more than 400 applicants, five women were selected to join the cosmonaut corps: Tatyana Kuznetsova, Irina Solovyova, Zhanna Yorkina, Valentina Ponomaryova and Valentina Tereshkova. The group spent several months in training, which included weightless flights, isolation tests, centrifuge tests, 120 parachute jumps and pilot training in jet aircraft.
Four candidates passed the final examinations in November 1962, after which they were commissioned as lieutenants in the Soviet air force (meaning Tereshkova also became the first civilian to fly in space, since technically these were only honorary ranks).
Originally a joint mission was planned that would see two women launched on solo Vostok flights on consecutive days in March or April 1963.  Tereshkova, Solovyova and Ponomaryova were the leading candidates.  It was intended that Tereshkova would be launched first in Vostok 5, with Ponomaryova following her in Vostok 6.
However, this plan was changed in March 1963: Vostok 5 would carry a male cosmonaut, Valeri Bykovsky, flying the mission with a woman in Vostok 6 in June. The Russian space authorities nominated Tereshkova to make the joint flight.
Her daughter Elena, was the first child born to parents who had both been in space.