We had a great time with 6th Colwyn Bay Scouts on the 13.03.18 – celebrating British Science Week by running our Balloon cars workshop!
British Science Week (run by the British Science Association) is a ten-day celebration of science, technology, engineering and maths – featuring entertaining and engaging events and activities across the UK for people of all ages.
British Science Week provides a platform to stimulate and support teachers, STEM professionals, science communicators and the general public to produce and participate in STEM events and activities.
The Scouts were challenged to design and build their own balloon cars!
During the session we ran the fastest balloon car competition!
We timed every balloon car on our ramp to the finish line and recorded all the times!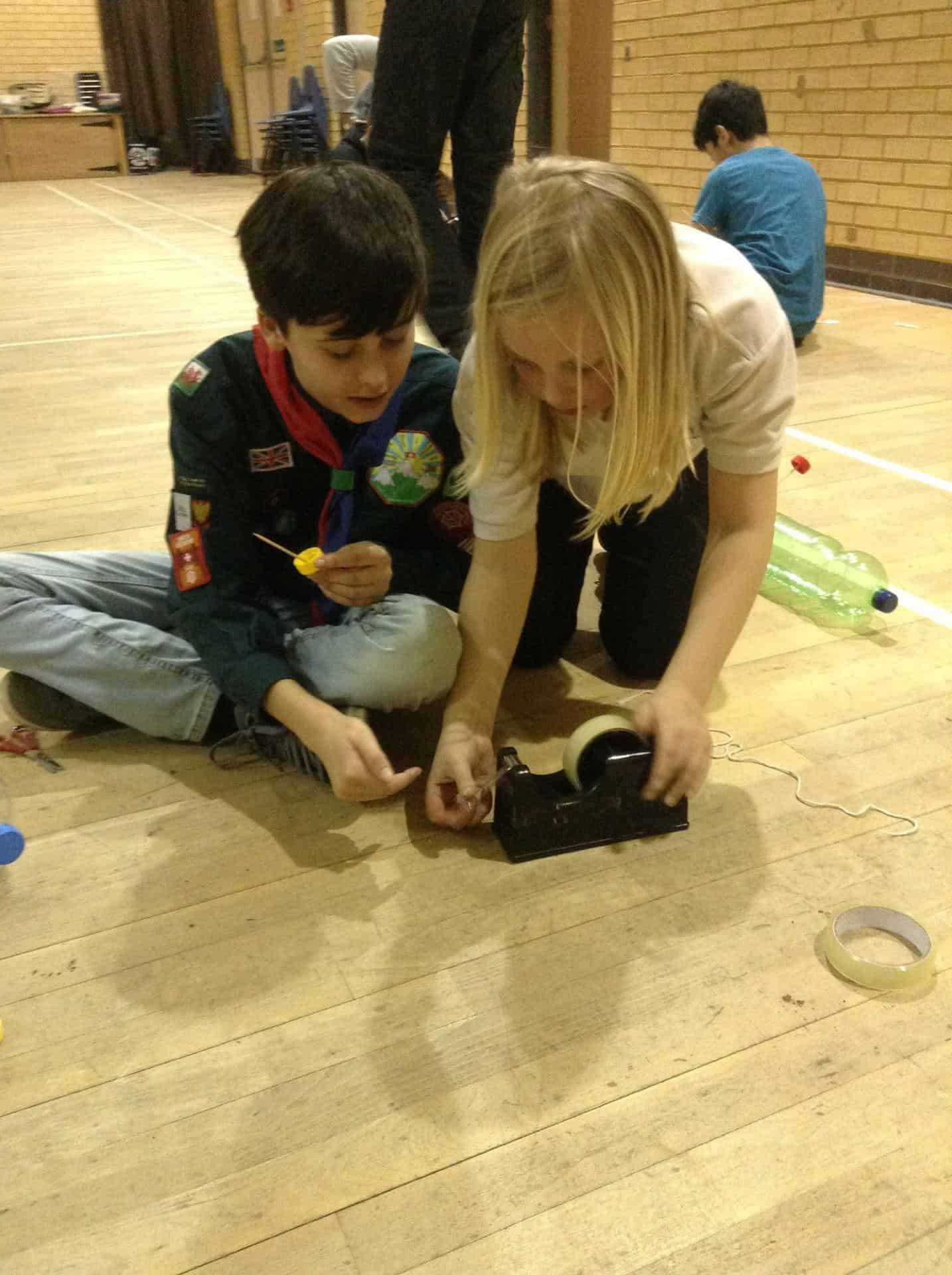 It was wonderful to see the Scouts being competitive – but helping each other at the same time!
Even though it was a competition, all the Scouts helped each other while building their cars!
The winner was……..
Kosi (below)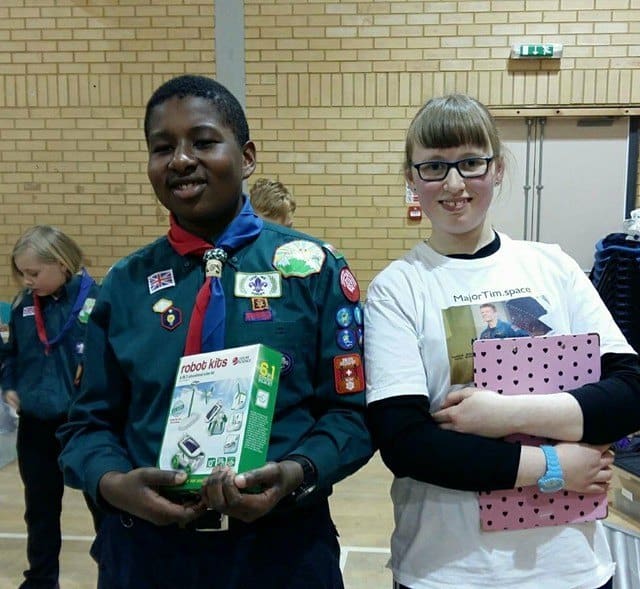 Kosi's car (SSC Wonder) had a fantastic time of 2.82 seconds!
Well done to all of the Scouts – you all built amazing cars!
This slideshow requires JavaScript.