The countdown is on for the launch of the Lego Saturn V moon rocket.
On Friday (April 28), Lego rolled out its first photos and filed its "launch plan" for its "NASA Apollo Saturn V" set to be released on June 1. The towering model – the toy brick rocket when fully assembled will stand more than 3 feet tall!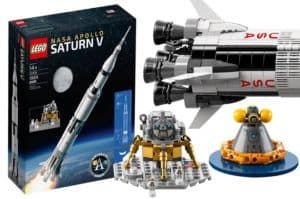 With 1,969 pieces, it Includes – three stands to display the rocket model horizontally, astronaut microfigures for role-play recreations of the moon landings, plus a booklet about the manned Apollo missions and the fan designers of this educational and inspirational Lego Ideas set!
Recommended for Lego fans 14 years of age or older, the NASA Apollo Saturn V set will go on sale just five months before the 50th anniversary of the first Saturn V launch in November 1967!